Ironhaul Excavators is looking to change how we can get quality heavy machinery online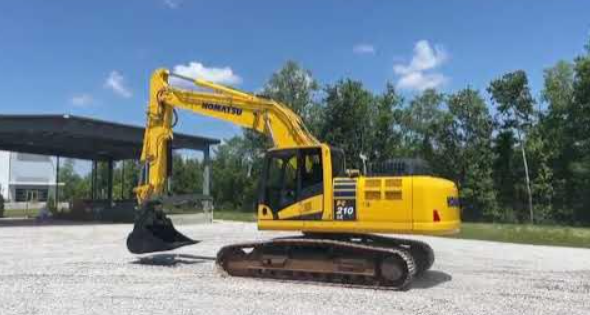 Ironhaul Excavators is a leading provider of heavy-duty equipment and machinery. This covers everything from the construction industry to the agricultural industry. They take a careful quality-centric approach to how they handle their products. This ensures that when you buy from them, you'll always get something fully functional and ready to work hard. These are the standards Ironhaul Excavators have built their company around.
They were able to achieve this status by taking an aggressive approach to quality control. Every product that comes in for resale has a thorough inspection and must pass a 63-point checklist to become available for sale. If, for any reason, the product is faulty when the customer receives it, the company provide a 7 day money back guarantee. This offers the full peace of mind that any client in this industry could need.
That's what makes Ironhaul Excavators a refreshing addition to this industry. They are repurposing used equipment that still has plenty of life in it. They have a clear focus on the quality of these products and the relationships they develop with the customers who buy them. There's no need to buy new heavy haul equipment any longer. There's plenty of functional top-tier equipment that's been used for a much lower price.
They make delivery a breeze
When it comes to the delivery problem that is common with such equipment, Ironhaul Excavators has also resolved that situation. Their combination of partnerships with well-maintained logistical companies sees to this. Also with an ever-growing fleet of transport vehicles that are ready to bring your goods to wherever you need them to be. All you need to do is decide on just how much equipment you require, and Ironhaul Excavators will do the rest. Everything from having the right bill of lading and transportation documents to getting these high-quality items delivered in a timely fashion.
"At Ironhaul Excavators, our mission is to handle all the heavy lifting of getting this equipment to you in the proper condition on time, every time." Manager at Ironhaul Excavators
Of course, the company always aim to be the best option for those looking on the market. So that means they come with a guarantee on any of the products they sell. While they always do their best to get the optimal options through their inventory, a buyer still may not be satisfied with the purchase for whatever reason. In that case, Ironhaul Excavators has a seven day money back guarantee to deal with this situation with minimal processing. This makes buyers feel comfortable testing out the equipment and ensures total satisfaction.
About Ironhaul Excavators
Ironhaul Excavators is in the business of both buying and selling new and used equipment. These products typically have use in forestry, construction or agriculture. They also have a well-stocked inventory of parts for this equipment at the best possible prices. The company focuses on delivering quality and retaining relationships with its customers at all times. For more information, feel free to check out their site here.