Israa Hilles Launches Hilles.ca Offering All Camping Gears and Accessories In One Place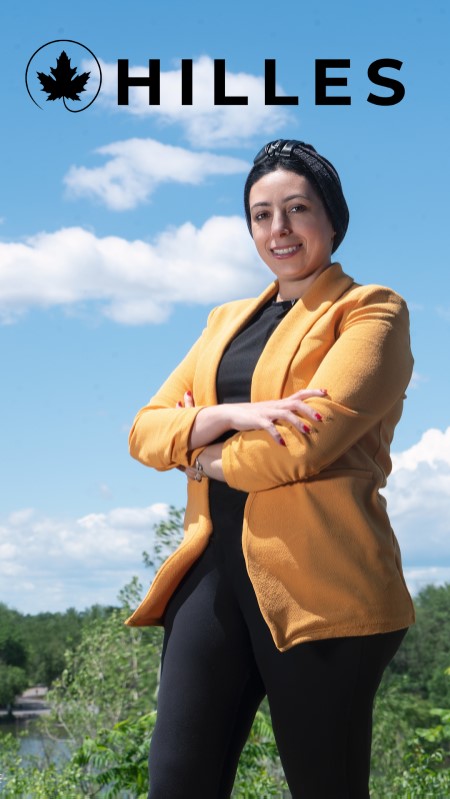 Hilles.ca aims to provide travelers with a one-stop solution for their camping needs.
Launched on the 17th of June 2022, Hilles.ca is an all-in-one, registered Canadian brand created by Israa Hilles to provide camping gear and equipment along with helpful information all in one place.
One of the advantages of purchasing camping equipment from the website is that anyone can now buy high-quality items at a substantial discount, even though many of these items are difficult to find in retail stores. Shopping online for camping gear is a fantastic experience and highly recommended if someone is short on time or dislikes the shopping process.
Speaking to the media, Israa Hilles (Founder of the brand Hilles) shared the idea behind creating the shopping platform, "The reason I am starting this project and focusing on it is because I need people to go out and enjoy the natural environment and spend more time on adventures. The ability to shop from the comfort of one's own home is a significant advantage of purchasing camping equipment online. This is fantastic because it saves time, money, and effort compared to visiting a local store to examine their product selection. Simply put, the internet is the only place where one can find a wide range of camping gear. The only thing problematic is choosing the right items needed from the vast number of items available. When buying from online stores, the primary goals are quality, durability, service, and the right price. Many people who like to travel run into this problem. That is where my new platform can make the difference, as it is even more difficult to find camping gear, supplies, and accessories all in one place, giving the maximum value to our customers. "
Currently, they are offering tops, shirts, pants, leggings, shorts, skirts, and swimwear for women and shirts, tops, pants, trousers, hoodies, sweaters, shorts, and swimwear for men. 
They also have camping essentials like a portable camping fan and light, ultralight outdoor folding camping chair, waterproof double-layer outdoor tent, double-purpose folding umbrellas, mosquito nets hammock, outdoor windproof camping gas stove, sleeping bags, first-aid kits, inflatable travel pillows, double-layer windproof camping tents, outdoor hiking sticks, camping lighter, travel bags, raincoats, socks, hats, caps, sunglasses, travel bottles, and covers. 
The initial consumer experience has been extremely encouraging, with the platform getting multiple positive feedback from its customers.
Michelle from Quebec said, "I was pleasantly surprised to use Hilles.ca while planning my next camping trip with my family members. The range of products they offer is something I have never seen before. The range varies from men's and women's activewear and swimwear to camping essentials and accessories like travel bags, raincoats, sunglasses, bottles, socks, caps, and a lot more. I must say, buying everything I needed for my trip, all from a single online store, really saved a lot of time and effort. "
To shop, interested buyers can visit https://hilles.ca or send an email to [email protected]
About the Founder, Israa Hilles
Israa Hilles has over fifteen years of management experience. She grew up in the United Arab Emirates. Despite her preference for communications, she pursued ARTS for Media in Palestine after earning a degree in Human Resources. Israa founded Escritoire in Montreal, Quebec, after winning an award from the International Visitor Leadership Program (IVLP) in the United States. This led to her winning other accolades. 
She has won multiple accolades since arriving in Canada. She is the winner of g Top Young Woman Entrepreneur 2015, Canadian Entrepreneur of the Year 2018, and Top 25 New Canadian Immigrants 2020. She is also one of the top 75 contenders for the RBC Top 25 Canadian Immigrant Awards in 2020. 
Israa is making her first foray into the travel industry with Hilles.ca as she believes her wealth of travel knowledge can be an inspiration for many. 
To learn more, follow Israa Hilles on Instagram: https://www.instagram.com/israa.hilles/?hl=en.