Japanese A5 Wagyu Steak is Bringing on a New Food Trend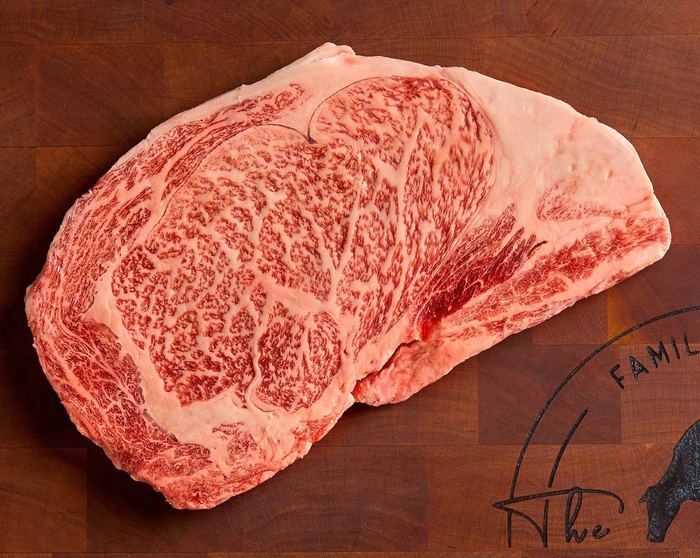 SAN DIEGO, California – Often described as eating the richest dessert they've ever enjoyed in steak form, enjoying a meal featuring A5 Wagyu steak is a truly memorable experience. "Wagyu" translates to Japanese Cow, and A5 is the highest quality rating that could be awarded to Wagyu by the Japanese government. Incredibly rich in flavor carried in part through veins of heavy marbling through the beef, the flavor of the A5 Wagyu steak has received a great deal of attention on social media lately. 
The Delicious Flavor of Wagyu Beef
The A5 Wagyu beef has a flavor that's meaty yet sweet, firm yet buttery, and beautifully profiled with an umami flavor that is unlike any other beef product. A5 Wagyu has a simple preparation, requiring very little seasoning to allow the natural flavor of the beef to shine and only being cooked on a cast iron or steel pan.
The best way to curate a meal around the A5 Wagyu steak is to focus on higher quality ingredients that have full enough flavor profiles to require minimal seasoning.  Wagyu has an intense flavor that can easily overpower a diner if they are offered a full dish with too intense of sides. It's best to keep simple with roasted vegetables, cooked or baked in olive oil with minimal seasoning beyond salt and pepper. This way, the rich palate of natural flavors will provide the perfect foundation for the flavor of the A5 Wagyu steak. Aside from the commonly recommended wine pairings for steaks, a Cabernet or a younger Burgundy, common accompaniment for the A5 Wagyu beef can also include a Shiraz, a Right-Bank Bordeaux, or a Sangiovese.
Experience A5 Wagyu for Yourself
As eating A5 Wagyu is an especially decadent experience, pairing the highly sought cuts to the proper sides and wine pairings is critical in maximizing your experience. Visit TheMeatery.com to learn more about their entire stock, and the best ways to pair each item.