John Jezzini | Integrating Digital and Traditional Literacy Into Grades K-12 Curriculum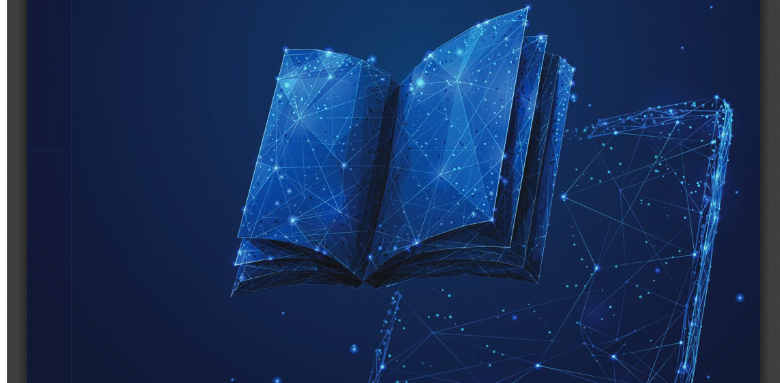 In today's interview with John Jezzini, We will compare Traditional and Digital literacy to understand better how they contribute to kids' growth.
Q: What is digital Literacy?
A: Technology has revolutionized how people connect, communicate, and work, but it has also had other effects. The manner that kids learn has also been changed by technology. Lifelong learning might be enhanced through digital literacy, commonly referred to as e-learning and virtual learning. It entails studying via various technological platforms, including computers, the internet, distant learning, or a mix of all three. To become digitally literate, kids must master technology skills, authorship principles like copyright and plagiarism, how access online resources, and how to communicate responsibly on social media.
The K–12 curriculum must adopt new technologies as digital learning expands. According to a Learning.com survey from 2012 to 2017, 75% of fifth and eighth-grade children lacked the technical proficiency necessary for the 21st century. Above all, digital literacy is a crucial component of today's schooling. Students' ability to succeed in the future relies on their digital literacy. To do this, they must acquire the information and abilities to use all digital technology securely. By using instructional software and internet resources, students may study conventional topics creatively using these IT abilities.
Understanding that today's kids need various skills and technical knowledge to think critically, assess their work, and interact with a global community is the foundation of teaching digital literacy in primary and secondary schools.
Q: John Jezzini, you mentioned that Grades K-12 should be actively involved; why?
A: Instructors must broaden their perspectives on literacy. The optimum time to teach Internet technology skills is for children in K–12 since they naturally adapt to technology. For greater interpersonal communication, now is the moment for them to establish connections between the written and visual word.
Pen and paper communication is quite different from the electronic, visual world in which youngsters must be conscious of appearance, gestures, and tone of voice. Although these attributes are irrelevant in written content, students must acquire them to communicate effectively in the modern world.
Learning nouns, verbs, sentences, grammar, and text reading and writing are the main components of traditional literacy. By considering digital literacy more broadly, using technology in the classroom significantly improves learning experiences beyond traditional literacy. This interactive visual medium elevates your pupils beyond the constraints of organized literacy by increasing comprehension, thinking, and subject interpretation.
Q: John Jezzini, can you say the difference between digital and traditional Literacy?
A: Reading and writing are the two aspects of classical literacy that spring to mind. Learning to read literature after learning to read sight words and phonics. For kids to flourish in elementary school, high school, and further education today, they need more than just the written word. Traditional literacy is widened by digital literacy. It has e-learning capabilities, including audio and video, to improve students' thinking and learning.
Students learn how to read and write while developing their communication, language, and media skills when they combine digital and traditional literacies. Through visuals, figures, music, and video, they develop and interact with the environment, raising the bar for their reading and writing abilities. Additionally, they develop dynamic creativity that supports how they think, communicate, create, and interact with the environment. Standard teaching techniques include the following for enhancing reading skills:
Textbooks

Written exams

Workbooks

Recitation
With the following tools, digital literacy teaching techniques build on print literacy:
Utilizing the cloud

Multimedia slideshows

Courseware

Educational films

Game-based education

Audio education

Merging the physical and virtual worlds
Traditional and digital literacy work hand in hand in the classroom, enhancing the creative thinking of your pupils and preparing them for the digital age.
Q:What impact will the introduction of Digital literacy in the formative years bring?
A: Early integration of information technology into children's life gives them access to and familiarity with digitally interactive "smart" learning aids. Teaching kids IT skills early on help them develop alongside information technology in today's digital society. Students will grow overwhelmed as technology develops if learning platforms don't start digital literacy programs.
An expanded comprehension of digital media should be unrestricted by age or socioeconomic status. Schools play a significant role in assisting kids who do not have the same electronic devices, internet, and computers as connected students since not all students have access to electronic devices, broadband, and computers at home. By introducing your children to digital resources like apps and websites, you can bridge the achievement gap caused by the digital divide.
Q: What is Digital literacy bringing to the table?
A: The availability of digital resources for educational curricula as a result of technological advancements greatly aids the development of digital literacy. For instance, students like making multimedia presentations that improve their writing abilities when they access digital resources for writing tasks. The following technological resources support bringing your pupils' work to life:
Attach relevant videos.

Utilize the chat capabilities to get immediate feedback.

Upload pictures.

Ability to quickly look for and get information.

Accessible specialists and data.

Editing of grammar and spelling.

Edit work without needing to start from scratch
Children are more likely to utilize computers, software, and mobile devices outside the classroom if they are familiar with these tools. They can study independently since doing so comes naturally to them.
Q: What are the ways digital literacy can make learning effective?
A: The amount of time and space available for learning in traditional classroom settings is limited. They have access to the whole universe when you give them technical tools. Anywhere, at any moment, they can learn anything. It's a means to promote lifelong learning and information sharing by extending learning outside the classroom.
Firstly, Your kids can apply this ability anywhere after they understand how to use digital media. The use of technology is pervasive. For instance, they most likely have laptops, tablets, smartphones, and other smart gadgets at home. Your students may use their digital literacy abilities to study deeply outside the classroom and carry their information. Their brains become more receptive to autonomous learning as the constraints of time and place disappear. They may continue their writing and research wherever they go, which fosters their autonomous learning and natural curiosity.
Secondly, the ability of older students to engage in interpersonal computing is another advantage of using modern technology in the classroom. When utilizing cloud settings to complete their tasks, students may communicate with one another to critique, encourage, and provide comments. Students benefit from this because it fosters teamwork and negotiating skills that they may use throughout their lives and motivates them to achieve better.
Thirdly, teachers become even more crucial in maintaining contact with their students during tasks in web-based learning settings. Since they have access to everything their students do, they can assess their learning potential, peer evaluations, and the specific projects they are working on. Collecting this analytical data aids in evaluating the abilities and performance of each pupil. With the help of the cloud, instructors can see more of their pupils' development.
Last but not the least, whether they are in elementary or secondary school, every kid has distinct requirements. Students may work at a speed that is convenient for them using e-learning. This lessens the stress of staying up with classmates in the classroom. You may keep an eye on the situation and change the information so the student can finish the task. You, as instructors, provide support for each student's requirements by extending education via digital media. Your children will feel more at ease when interacting with their classmates, making learning enjoyable and engaging for all pupils. According to common thinking, it is simpler to address the whole class when the pupils are doing the same tasks. Personalized instruction is challenging in a big classroom with set time constraints. Thanks to today's digital literacy technologies, all children may benefit from individualized learning. This entails that students may work on several assignments concurrently and finish them at their leisure.
Q: What are your closing remarks, John Jezzini?
A: It is crucial to start digital literacy programs in grades K–12. Young children and teens are given the skills they need to use technology responsibly and safely via this introduction to digital media. Additionally, teaching children about digital technology gives them the skills they need to succeed in a constantly evolving digital environment, which empowers and educates them.