Looking For A New Career During the Pandemic? Here Are The Best Choices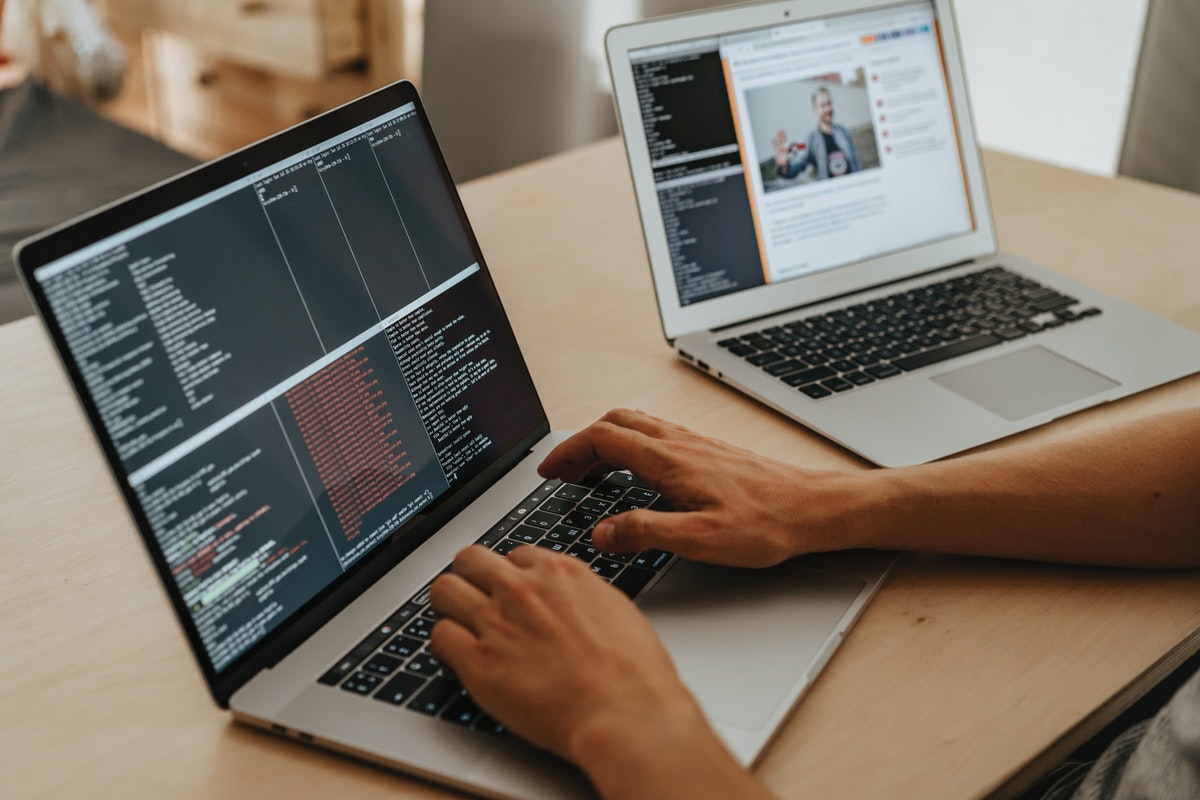 During the course of the last few months, the Covid-19 pandemic has wreaked havoc on the workforce. Nobody was fully prepared for the effects it would have on the job market and now millions are either out of work or furloughed. While some jobs are beginning to return, it's been estimated by CNBC that 17.6 million Americans won't return to their pre-pandemic job.
In modern history, there has never been a more disruptive time than the current day. To that end, surviving through this disruption and coming out the other end stronger than ever requires the resolve to grow and develop in a new career. There are a number of prominent careers in tech emerging that are set to survive for years into the future. Entering one of these careers now may lead to a long-lasting career with the potential for growth. Here are three of the best choices:
Web Development
Web developers are an incredibly important part of the future of work. During Covid-19, the number of businesses taking part in online business has increased drastically. Due to this, many companies have hired web developers to build their websites and manage traffic to increase sales. Without web developers, all of these companies would have risked losing business over the last few months.
If becoming a web developer seems like something you are interested in, there are a few things to know. The members of this profession are typically experienced in multiple programming and coding languages and have a creative eye when it comes to building the front end aspect of websites. If these seem like tasks that may interest you, Computer Science Hero features a comprehensive guide to entering this field.
Going further, trade schools are a reliable source of education that can help you enter this field. Rather than spending two years achieving a graduate degree from a university or college, trade schools can give you the same degree in around a year using specialized web development courses. For a full list of highly-rated trade schools, feel free to visit Career Karma today.
Data Science
As technology continues to develop, there is only one certainty: data is going to increase. The modern world revolves around data and big data. However, to the untrained eye, this data is simply gibberish. That's the position most companies are in when they receive huge data dumps, and is also the reason they hire data scientists.
Members of this growing field specialize in deciphering key insights from large amounts of data and helping companies make key business decisions based on that data. Learning how to become a data scientist is all about analytics. Without a doubt, entering this field requires a certain set of skills and the right personality.
If you feel you may fit this mold, however, then you would be entering a career with amazing growth potential. In fact, Cal U found that there were an estimated 2.7 million job openings for this field in 2020 alone. Considering the world is in the middle of a pandemic, that is a remarkable number of jobs available, and it earns the career path a place on this list.
Coding, Coding, and More Coding
While coding itself isn't a job, it is used in countless careers that are important to the future of work. In fact, both web developers and data scientists often have skills in coding. To that end, entering any job that uses coding as a primary skill will likely result in a long-lasting career. Coders are powerful employees who make major differences at their companies, and learning these skills can set you up for a lucrative career.
Bootcamp Rankings features a number of prominent online coding bootcamps that you can attend from the comfort of your home. It has never been more important to land a job in coding, and an understanding of languages such as Python or JavaScript can help you do just that. Truthfully, knowledge of even just one coding language can give you an edge over any competition vying for the same job.
Conclusion
There is no shame in losing your job during a pandemic. There are millions of people around the world in the same exact shoes. However, this also means that there are millions vying for the same job opportunities as you. Taking the time to revamp your skills after losing your job may serve you well by allowing you to get a leg up on the competition when you do decide to reapply for jobs. Don't become dejected when you lose out on work, but strive to launch an even better career than before.