Maritime Shipping Industry Ripe for AI Disruption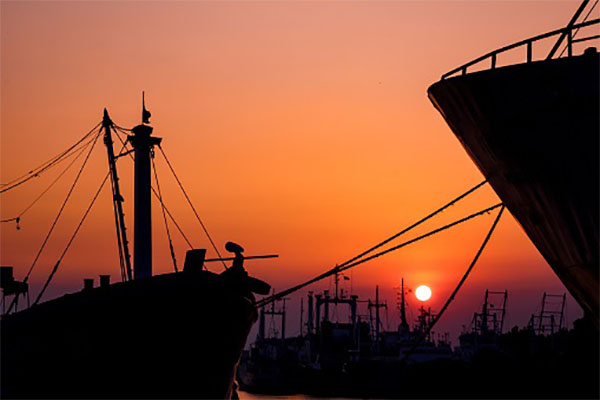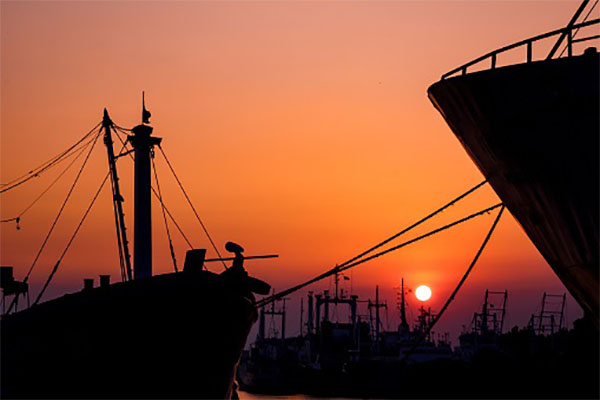 By AI Trends Staff
The maritime shipping industry is ripe for disruption by AI, with startups positioning to help established shippers exploit the potential.
The industry naturally produces huge amounts of data, and opportunities exist at every step of the supply chain for stakeholders to use AI to augment their operation with positive effects. The convergence of AI and the Internet of Things (IoT) also offers the potential of a more connected intelligence.
At every step in the supply chain, there are opportunities for stakeholders to use AI to positively augment their operation.
This will include predictive analytics – what will happen – prescriptive analytics – what should we do – and adaptive analytics – how should the system adapt to the latest changes, according to an account from Pacific Green Technologies Group. Major cargo shipping companies including Kongsberg, Rolls Royce, Maersk and Wartsila all know that change and developments brought on by AI in the field are poised to leap exponentially.
Startup Sea Machines of Boston is currently testing its perception and situational awareness technology aboard one of Maersk's newest Winter Palace ice-class container ships. Several other installations are scheduled.
While it would not make the ship autonomous, it is a step towards self-steering vessels, employing technology similar to that of self-driving car features, collecting streams of data from a vessel's environmental surroundings, identifying and tracking potential conflicts, and displaying the knowledge in the wheelhouse.
Sea Machine's team includes experienced managers from marine construction, salvage, offshore oil and gas, world-class automation engineers, and autonomy scientists.The company has raised $12.3 million in funding so far, according to Crunchbase.
Orca AI of Tel Aviv offers a collision avoidance system used in marine navigation. The system applies AI to data provided by vision and other sensors. The company is committed to reducing human errors in maritime shipping through use of intelligent, automated vessels. The system helps the captain and navigation crew get an accurate view of the environment in real time, thus assisting in making decisions.
Major shipping companies are also involved in developing their own AI systems for navigation. Wartsila Guidance Marine, a unit of the shipping company Wartsila, in 2018 launched SceneScan, a system that uses laser position reference sensors to guide navigation in harbors. Tracking information is provided relative to structures within the sensor field of view. The system matches its current observation of the scene against a map generated from previous observations of the scene.
Wartsila Guidance Marine successfully completed sea trials of the SceneScan system in April 2019 aboard the Topaz Citadel, a vessel owned by Topaz Energy and Marine, a leading international offshore support vessel company.
Disruption Likely to Include Job Loss in Marine Industry
Longer term, autonomous shipping in the maritime shipping industry is leading to disruption including significant job loss, suggests a recent report in Sea News.
"Autonomous shipping is the future of the maritime industry. As disruptive as the smartphone, the smart ship will revolutionize the landscape of ship design and operations," stated Mikael Mäkinen, President, Marine at Rolls-Royce Plc.
The timeline for delivery on the promise of autonomous ships is stretched out. Estimates are that the first remote-controlled, unmanned coastal vessels will not be launched until 2025. Fully-autonomous unmanned coastal vessels are not expected until 2035, according to a report by Nautix of Copenhagen, a company offering marine fleet management software.
The three founders of Nautix started their careers at the Singapore Maritime Academy in 2003. In ensuring years, they gained experience in the maritime industry working as deck officers, engineers, superintendents and software innovation managers.
"We've felt the pain of our colleagues being let down by the sub-standard tools they've been provided. We want to change the status quo. We have the software expertise and the technical knowledge to make a difference," states Tarang Valecha, co-founder and CEO of Nautix on the company's website.
Serious challenges remain, not just technical in nature. International guidelines and regulations regarding autonomous ships are not likely to be agreed upon within the next decade. The International Transport Workers Federation (ITF) has suggested remote control vessels will lack the skills, knowledge and experience of professional seafarers, so that in the event of an accident or incident requiring immediate attention, the autonomous vessel could be at risk.
The ITF and the International Federal of Shipmasters' Associations (IFSMA) are very concerned about job loss. Today the industry employs an estimated 1.6 million people on ships and land, who carry out 90 percent of world trade. More than 80 percent of seafarers surveyed by these two organizations have anxiety about possible job losses with the advent of AI and automation.
A study from Oxford University estimated that 47% of US jobs in the maritime industry could be lost over the next 20 years, low-skilled and high-skilled jobs.
Read the source articles and studies from Pacific Green Technologies Group and in Sea News.