Mauro Settimo Carini is About to Launch a New AI Blockchain Combined Project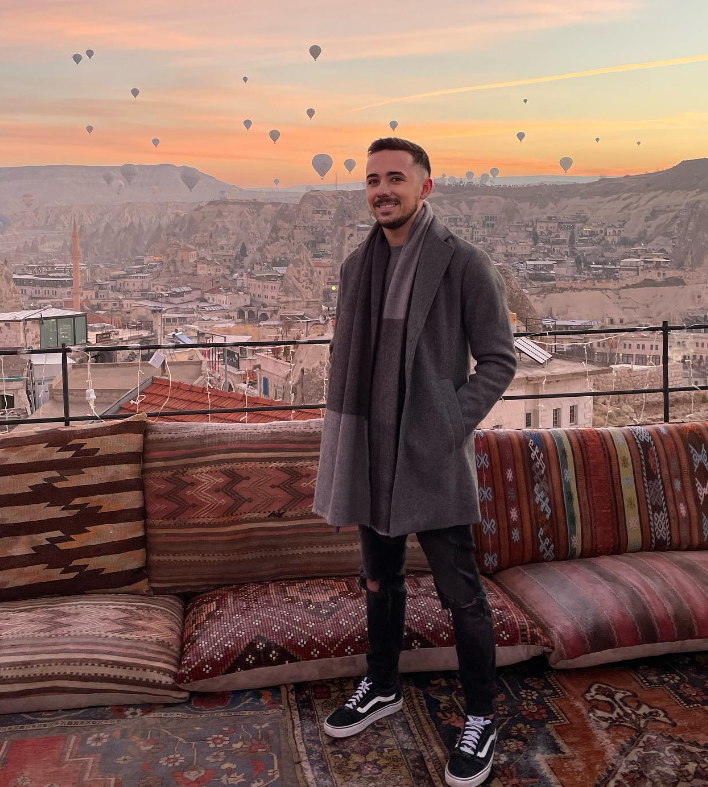 Mauro Settimo Carini seeks to change the corporate world for the better. He has been dubbed "The Young Warren Buffett of the Internet" and one of the top 20 influential young entrepreneurs changing the world. He has created an investor platform in the hopes of assisting entrepreneurs in finding the right funding opportunities while also allowing them to directly invest in deals and earn money.
Mauro is a serial entrepreneur, investor, and venture capitalist who believes in the importance of business development. He works relentlessly to sell his concept to prospective entrepreneurs, hoping that it will serve as the foundation for their own firms.
Mauro Settimo Carini is a serial entrepreneur and investor who believes that investing with an entrepreneurial attitude benefits all parties. To achieve that goal, he has founded several companies and invested in a number of others. He also serves as a mentor and advisor to a number of startups. In addition to his commercial profession, he is an active philanthropist. He has given both his time and money to a variety of organizations, including those dedicated to education, health care, and poverty assistance.
Mauro Carini is the CEO of seven separate firms and is always seeking innovative methods to help deserving businesses grow. Mauro's experience ranges from supporting his parent firm, Incorpora, to serving as CEO of SonicFast Networks and being a board member of The Fomo Crew Marketing Services.
In a recent interview, Mauro Settimo Carini opens up about his company, SonicFast, and his goals.
Q. What inspired you and your co-founder to create SonicFast?
MC: In 2016, I worked for a hosting firm that provided web hosting to e-commerce and other small and medium-sized enterprises. Many clients were subjected to scattered attacks, most likely by competitors, and were forced to rely on a third-party service to secure their websites.
SonicFast was created at the end of 2016 by my co-founder Mario De Paolis and myself, and we are now one of the top 90 IT solution providers in the UK. SonicFast was developed with the purpose of providing hosting services that can withstand the majority of web attacks in a single solution with minimal customer effort.
Q. Could you please explain SonicFast's hosting services to me?
MC: Our goal is to sell a robust and user-friendly solution that IT professionals can migrate to in a matter of hours. Normally, at least five different cybersecurity figures are needed to protect a website like ours.
Our strength is that we have created an automated system that makes our security expertise and experience available to anyone who needs it almost instantly and continuously.
Q. Does your company provide any further services?
MC: We have a wide range of goods for both private and business customers as a hosting firm, with a special focus on cybersecurity.
Of course, our products are available on our website, where we also provide UPS, web hosting, and dedicated servers with up to 20 gigabit connections per server. However, we also have a VPN with over 40 POPs throughout the world. Of course, all of the layer 7 protection, layer 3 protection, and layer 4 protection elements are included. Corero Smart Wall technology is utilized to safeguard our customers from threats at layers 3 and 4.
Q. What do you think is today's most serious cyberthreat?
MC: DDoS attacks, in my opinion, are the most common cyberthreat; the number of such attacks increases by about 15-20% each year. As everyone in the nation goes online, the corporation may face a slew of new obstacles. What was previously distributed has now grown even more dispersed, and there are always new targets to be attacked. I frequently say that uptime is determined not only by the quality of the hardware, but also by DDoS protection, because uptime cannot be guaranteed in the absence of effective DDoS defense.
For updates, follow Mauro Settimo Carini on Instagram