Meet Your New Favorite Business Podcast: Startup Savants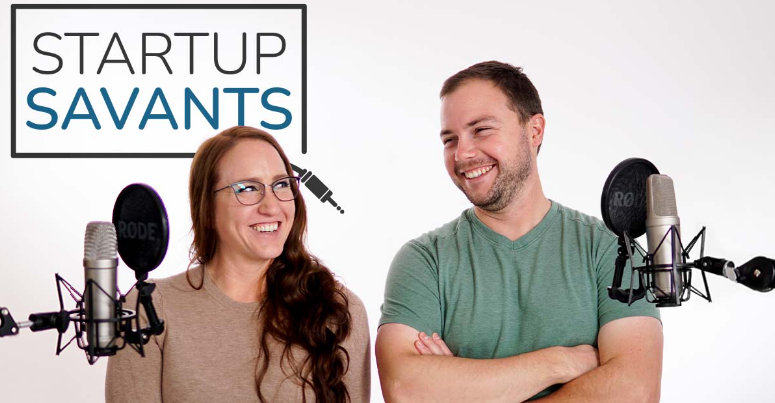 New Startup Savants podcast helps entrepreneurs launch and grow their companies

Hosts Ethan and Annaka have a passion for small businesses and founders

Guests include ClearForMe founder Sabrina Noorani, Dundas Life founder Greg Rozdeba, and Sunday founder Christine de Wendel
Millions of current and aspiring business entrepreneurs now have an important additional resource: a brand new podcast by the award-winning media company TRUiC (The Really Useful Information Company).
The new podcast shares startups' stories, including how the companies began, where they're going, and their journey along the way. The show provides founders with the information they need to achieve their business goals. 
Entertaining and Empowering Interviews 
The podcast's hosts interview a variety of guests from all walks of life, providing both entertainment and empowerment for listeners who have started a company or plan to. Guests include startup founders and inspiring people who are disrupting their industries and otherwise making an impact. 
So far, the podcast has featured:
Sabrina Noorani, founder of ClearForMe.

ClearForMe helps consumers discover skincare products that work for them and seeks to increase transparency between consumers and brands. Noorani discusses her skincare database, her experiences navigating business partnerships, and other insights gleaned from her own journey to becoming a beauty tech entrepreneur.

Greg Rozdeba, founder of Dundas Life.

This life insurance startup seeks to make life insurance both accessible and affordable – two things it often is not. Greg wants nothing less than to disrupt the insurance industry, which often lags in technical innovation and can be extremely important in our day-to-day lives.

Christine de Wendel, founder of Sunday.

This app startup seeks to disrupt the restaurant industry by allowing customers to pay their bills using their smartphones. The company uses QR-code technology to streamline the payment process at restaurants while helping generate more revenue and tips.
Hosts Share Passion for Small Businesses 
"Whether you're a startup founder or startup enthusiast, we can't wait to share the stories and insights from entrepreneurs that are changing the game," says Startup Savants co-host Ethan Peyton, who is from Missouri. Ethan is Senior Project Manager at TRUiC and has enjoyed significant success as an entrepreneur himself. His business knowledge and entrepreneurial perspective greatly benefit the show. 
Ethan has an infectious personality and is sure to entertain listeners with anecdotes about his dog Norris, his crypto investments, what NFTs he's been trading lately, and just how many times he's watched "Love Actually" with his fiancée Tamara.
His co-host is Annaka Voss, Senior Graphic Designer at TRUiC. She has worked in the education sector and in customer-facing roles, and she has a flair for musical performance as well. These qualities help her connect with her interview subjects and draw out just what it's like to found, manage, and grow a startup company. 
"In addition to founder stories, Startup Savants will drop perspective episodes in which we take a deep dive into trending startup topics, from emerging industries to funding; we hope listeners will be able to fully immerse themselves within the startup space," says Annaka.
TRUiC Provides an Online Hub for Startups 
For years, TRUiC has been the No. 1 source of information for Americans who want to start a business. According to the US Census Bureau, some 5.4 million new startups were registered in 2021. 
TRUiC serves as an online hub for startups, providing free business guides, tools, and resources to the public. Podcasting is one of TRUiC's latest efforts to reach entrepreneurs with information vital to their success.
Startup Savants Expects Successful Year 
Startup Savants expects to have a fantastic year, and this new business podcast will be part of that success. Through interactions with guests who have diverse skills and backgrounds, the podcast will prove invaluable for founders and aspiring entrepreneurs alike.