Metaverse leads the 6G, New Chance for Meta/Apple/WIMI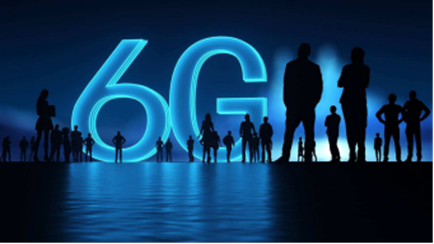 On March 22, the second Global 6G (sixth Generation Mobile Communication) Technology Conference was held online. The conference held comprehensive exchanges and in-depth discussions on more than a dozen key 6G technology scenarios. Recently, 6G has also become one of the focus topics in the A-share / Hong Kong stock / US stock market. On the investor interactive platform, several listed companies revealed the company in the 6G field layout.
The conference, from the United States, Britain, Canada, Finland, Sweden, Japan, Singapore, Greece, Saudi Arabia, and other countries of universities and research institutions, telecom operators, equipment manufacturers, and other nearly hundred authoritative experts for 6G millimeter wave and terahertz technology, 6G vision and technology demand, 6G network architecture and key technology, 6G wireless coverage extension technology, 6G wireless network security architecture, and intelligent networking technology, 6G full scene on-demand service key technology a comprehensive exchange and in-depth discussion.
To achieve commercial use, the meta-universe to help its landing
 Last year, as the first year of the metaverse, accelerated the landing and popularization of 6G, because the grand world of metaverse requires both smart devices such as XR, blockchain, and NFT encryption protocols, all of which have 6G as the infrastructure.
The communication index of 6G will increase by 10-100 times compared with 5G, and it will also achieve high-precision positioning at the centimeter level. 6G will realize digital twin and intelligent ubiquitous. The future applications include holographic interaction, virtual travel, immersive social networking, and so on. On the one hand, traditional technology enhancement, such as terahertz, visible light, etc.; on the other hand, innovative technologies, such as quantum communication, AI empowerment, etc."6G will move towards a ubiquitous and simple network with the full connection of human beings and things, virtual reality and the emergence of intelligence."
 The 2021 metaverse will accelerate the landing and popularity of 6G because the grand world of metaverse requires both smart devices such as XR, blockchain, and NFT encryption protocols, all with 6G as the infrastructure.
With the vigorous development of the new generation of information technology, AI, 5G, VR, blockchain and other technologies and cultural creative industries continue to integrate and penetrate, and the traditional cultural and creative industry has gradually moved towards the road of digital reform. Digital collection, as a typical representative of the application of blockchain technology, has created a new form of digital cultural consumption that can be confirmed and traced with its characteristics of traceability, right confirmation, and cooperation, which plays a key role in brand marketing, cultural communication, and asset digitalization.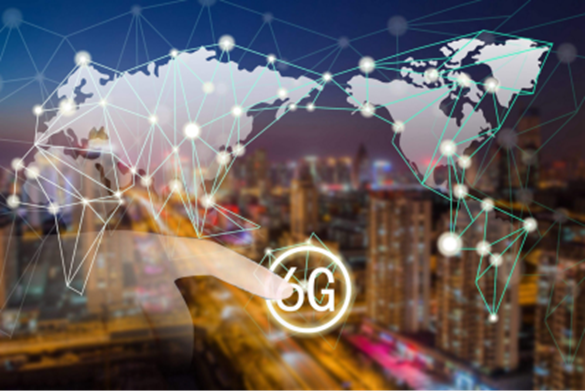 The competition is increasingly fierce
The launch of the metaverse6G era has opened a new wave of platform competition, with Microsoft, Meta, Apple, WIMI, Samsung, Epic Games, Tencent, all competing for new supremacy, and more ambitious new warlords waiting to enter the battlefield. The history of all the winners in the Internet era also has the opportunity to regain the metaverse era.
However, the changes and influences brought by technology are always double-sided blades. In the real world, if human beings fail to use technology to effectively achieve fairness and justice, perhaps in the metaverse, it is a new world and a new opportunity?
Microsoft (MSFT) not only acquired Blizzard for the 6Gmetaverse technology stack, A real convergence of physical and digital applications, mostly through digital twinning, mixed reality, and metaverse applications, Their enterprise stack is very well established, It mainly includes: 1) Azure IoT; 2) Azure digital twin; 3) Azure map; 4) Azure Synapse analysis; 5) Azure artificial intelligence & Automation system; 6) The Microsoft Power platform; 7) Microsoft Mesh & Holography.
Meta (FB)'s new AI Research SuperCluster (RSC) will help companies build better AI models. These models can be learned from trillions of instances, centered on 6G and working across hundreds of languages, analyzing text, images, and video together. A total of 4256G-supporting devices or devices have also been published or launched, more than half of which have been sold on the market. The 6G peripheral also includes drones, AR, VR headsets, robots, cameras, and 6G USB network cards, the report said.
Apple (AAPL) uses terahertz communication technology to enhance 6G research and development capabilities. According to previous news, Apple, TSMC, and Nvidia have reached a large number of chip orders with Nvidia, so in the future, Apple products may be equipped with 4nm A15 bionic chip technology. Considering the power consumption of 5G and 6G phones and other factors, the battery capacity of Apple 13 reaches 3360mAh, with the strong performance of iOS.Meanwhile, Apple Research Founder is working on a new AR device that will use holographic technology to study complex retina holographic projectors and will launch its first AR virtual reality product by the end of this year to compete with Samsung in a whole new field.
WIMI Hologram Cloud (NASDAQ: WIMI), as the world's leading holographic AR technology enterprise, combines 5G, 6G, AI, big data, and other technologies to create a beautiful experience of "virtual and real integration, extending time and space, and immersive interaction".In this process of implementation, WIMI took holographic hardware as the media and closely cooperated with holographic, AR, AI projection, and other technologies. Previously, it won the bid for the second phase of China Mobile and media cloud platform and strengthened the close cooperation with industry partners of communication operators such as China Mobile. For a long time, WIMI has been committed to independent research and development and investment in 5G core fields, fully integrating 5G, AR / VR, holographic communication, and other technologies, and actively promoting the application and practice of 5G holographic communication business. At the same time, we are stepping up research breakthroughs on cutting-edge 6G-related technologies and will continue to promote the building of new bases into a powerful boost engine in the process of research and standardization of 6G.
Samsung has focused on 6G key technology research and development to deploy 6G commercialization, and released relevant research reports. There are new rumors that Samsung may come back with its new virtual reality products. Samsung is developing a new AR device with holography technology that will provide a hybrid reality experience. For this purpose, it has been studied for several years through its Advanced Technology Institute. Currently, the development of the device is in the prototype stage.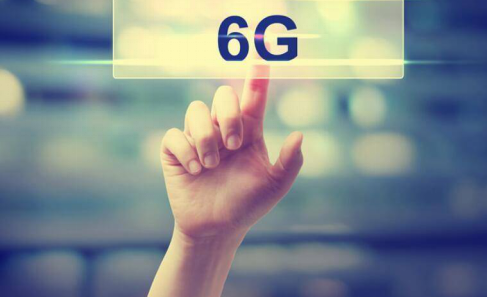 In the era of the digital economy, mobile communication network has become the key information infrastructure for building the social economy. In the initial discussion of 6G vision, demand and key technologies in countries around the world, security, flexibility, and sustainability have received extraordinary attention."Facing the world of ternary integration of man-machine and material, 6G needs to make new expansions to the connotation and extension of mobile communication network security. Based on focusing on the confidentiality, integrity, availability and privacy protection of traditional information security, it also needs to pay special attention to the generalized functional security of 6G network."Chinese Academy of Engineering WuJiangXing said, as intelligent network after 2030 infrastructure important support technology, the traditional pursuit of coverage, bandwidth, delay, and other single technical indicators jump road is not suitable, 6G must explore and open up technical performance, cost input, energy consumption, safe and reliable, sustainable and efficient target sustainable coordinated development of the new paradigm.