Mobile and Wireless Backhaul Market: Rapid Growth and Industry Competition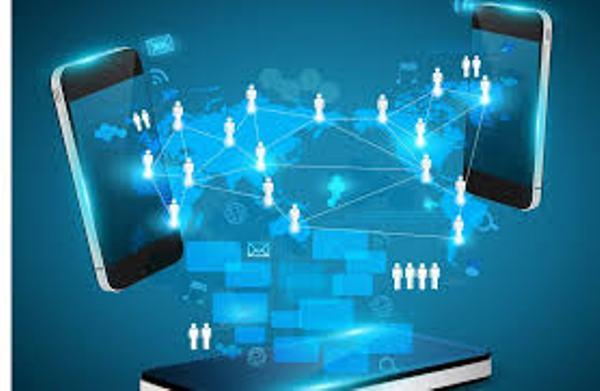 According to a survey published by Fior Markets, the Global Mobile and Wireless Backhaul Market is predicted to rise from USD 16.4 billion in 2020 and to reach USD 34.50 billion by 2028, growing at a CAGR of 9.7% during the forecast period 2021-2028.
Wireless and mobile backhaul collects data from users and transports it to a network, such as an academic institution, government agency, or big institution, or to the internet. The mobile and wireless backhaul can manage and distribute large amounts of data, which is advantageous to the user since it improves the user's experience. Technology progress (and therefore the increasing accessibility of smartphones) and the massive rise in mobile data traffic are the key growth reasons for the mobile and wireless backhaul industry. Examining before deployment, denying transitioning from traditional to next-generation backhaul, and the spectrum of crunch in wireless backhaul have all slowed the worldwide mobile and wireless backhaul market's development.
The transport network that connects the core network with the mobile network's RAN (Radio Access Network) is known as mobile backhaul. Tiny cells have recently given rise to the notion of fronthaul, which is a transportation network that connects the macrocell to the small cells. While mobile backhaul and fronthaul are two distinct concepts, the phrase "mobile backhaul" is commonly used to refer to both. Furthermore, architectural modifications in the antenna (also known as the radio unit in 4G) and the controller are often used to minimise pressure on mobile backhaul (also referred to as digital unit in 4G). As a result, the components highlighted in red in the diagram below will be addressed in the GSMA Future Networks Network Economics backhaul demand case studies.
Due to increased smartphone penetration and improved connection, the number of mobile internet users throughout the world is quickly growing. Increased internet connectivity has resulted in a rise in mobile data traffic throughout the world. The need for network bandwidth has risen dramatically as mobile data traffic has gained popularity. Mobile carriers are being compelled to update their data transmission systems in order to meet this demand for increased capacity while also offering high-quality services. As a result, suppliers in the mobile and wireless backhaul sector have an opportunity to improve their services. High bandwidth demand is a major driver of the mobile and wireless backhaul business. The network is weak in high-congestion areas, and the open spectrum is limited; backhaul and power are also scarce. Radio backhaul is one of the potential answers to this problem; nevertheless, for the effective deployment of tiny cells, unit size reduction and throughput testing are required. The demand for mobile and wireless backhaul is quickly growing, yet there is no matching growth in capacity. High demand for capacity is putting a strain on spectrum availability, causing a shortage. As a result, network operators must devise cost-effective solutions to maximize the use of scarce spectrum. If the issue of inadequate backhaul is not rectified over time, suppliers may be forced to look for alternate backhaul solutions.
Get a Full PDF Sample Copy of the Report, Click Here
Key players operating in global Mobile and Wireless Backhaul Market include Alcatel-Lucent, Broadcom, Brocade Communications Systems, Inc., Cisco Systems, Inc., Telefonaktiebolaget LM Ericsson, FUJITSU, Huawei Technologies Co., Ltd., Nokia, Tellabs, Inc., ZTE Corporation.
Product launches, product approvals, and other organic growth initiatives such as patents and events are being prioritised by a number of firms. Acquisitions, as well as partnerships and collaborations, were seen as inorganic growth methods in the market. These actions have opened the path for market participants to expand their business and consumer base. Wireless and mobile backhaul market companies are expected to have profitable growth prospects in the future.
4G segment held the largest market share of 39% in the year 2020
On the basis of Network Technology, the global Mobile and Wireless Backhaul Market is segmented into 2G, 3G, 4G, 5G. 4G segment leaded the market and held the largest market share of 39% in the year 2020. Higher backhaul capacity for cells and the use of Multiple Input Multiple Output (MIMO) antennas to improve the capacity of air interference between towers and User Equipment have all been brought about by 4G LTE (UE). 4G uses frequencies up to 6GHz and has a peak speed of 1 gigabit per second. For IoT connectivity, it provides improvements such as increased peak bandwidth and enhanced energy efficiency. The success of 4G LTE has presented mobile carriers with even bigger hurdles as they aim for more network capacity, lower latency, and a better user experience.
Services segment held the largest market share of 52% in the year 2020
On the basis of Component, the global Mobile and Wireless Backhaul Market is segmented into Equipment and Services. Services segment dominated the market and held the largest market share of 52% in the year 2020. Services allow for the development of a cost-effective, comprehensive, and programmable backhaul transport solution while lowering expenses and increasing operational efficiency. Mobile and wireless backhaul service providers offer consultancy services for implementing the most appropriate topologies and network designs to make the transformation of mobile transport networks easier.