Motor City's Top Picks: Best Auto Repair Shops in Detroit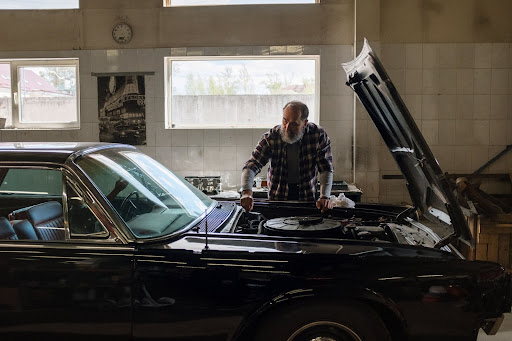 Detroit, often affectionately referred to as "Motor City," is a place deeply ingrained in automotive history. Home to the Big Three automakers – General Motors, Ford, and Stellantis North America – this city has been at the forefront of car culture and innovation for over a century. In a city so closely tied to the automotive industry, the need for reliable and proficient auto repair shops is not just a necessity but a part of the culture. This article delves into the best Detroit auto repair scene, guiding you to the best service providers in town.
What Makes a Great Auto Repair Shop?
Selecting the top auto repair shops in Detroit is about more than just who has the flashiest tools or the largest workshop. It's about quality of service, the expertise of technicians, and a track record of customer satisfaction. It's about shops that understand not only the mechanics of a vehicle but also the needs of their customers. We considered all these factors and more in our selection, ensuring you get not just a service provider but a reliable auto care partner.
Top Auto Repair Shops in Detroit
Redford Auto Repair
Redford Auto Repair in Detroit, Michigan, offers a wide variety of car repair services. This includes electrical work and brake services. They also do regular maintenance to help keep cars running smoothly. Their focus is on high-quality service, using top parts for all repairs and replacements. The staff is both friendly and skilled, making sure customers are happy and feel confident with the benefits they get.
Arandas Tire
Arandas Tire in Detroit, Michigan, is a reliable tire shop known for its excellent wheel and tire services at competitive prices. They also specialise in brake repairs and replacements, ensuring safe and efficient braking systems for vehicles. Additionally, their wheel store boasts a wide range of custom and designer wheels, catering to various tastes and preferences.
Detroit Auto Repair Center
Detroit Auto Repair Center in Detroit, Michigan, stands out as a top-notch auto repair shop. They offer a variety of services, including electrical work, air conditioning, and radiator repairs. The team there is well-trained and experienced, which lets them deliver high-quality auto repairs. They pay close attention to details and focus on making customers happy, leading to great outcomes for every job. Their commitment to excellence is clear from their strong track record in giving customers top auto repair solutions.
Firestone Complete Auto Care
Firestone Complete Auto Care in Detroit, Michigan, offers a wide range of car services. This includes general car repairs, brake services, and car battery replacements. They use quality parts and cater to all types of cars and light trucks. Their skilled team is always ready to help with any car repair and maintenance needs, ensuring your vehicle stays in great shape. Firestone Complete Auto Care makes getting comprehensive car repairs, brake services, and battery replacements easy and convenient.
Jay's Auto Repair
Jay's Auto Repair in Detroit, Michigan, is a standout auto repair shop known for its professional electrical and radiator repair services. Customers have consistently observed that the shop uses high-quality parts and performs exceptional repair work.
Services Offered
These Top auto repair shops in "Motor City" Detroit, Michigan, offer a plethora of services catering to a wide spectrum of automotive needs. Whether it's routine maintenance like oil changes and tire services or more intricate work like engine overhauls and transmission repairs, these shops are equipped to handle it all. Some specialise in particular areas, such as vintage car restoration or performance vehicle tuning, appealing to a diverse range of car owners.
Choosing the Right Shop for Your Automotive Needs
Selecting an appropriate auto repair shop involves aligning your specific needs with the right provider. Consider factors like location, services offered, and the shop's reputation in the community. Open communication is key; a reputable shop will always be transparent and accommodating.
Conclusion
In Detroit, where cars are a passion, choosing the right auto repair shop is critical. The establishments listed here represent the pinnacle of Motor City's auto repair industry, offering a blend of technical skills, excellent customer service, and a profound understanding of all things automotive. Whether you're behind the wheel of a classic beauty or a modern marvel, these top picks ensure your vehicle is in expert hands.
Visit AutoRepairScore to get more comprehensive information about these top auto repair shops in Detroit.