Must-Have WooCommerce Extensions in 2021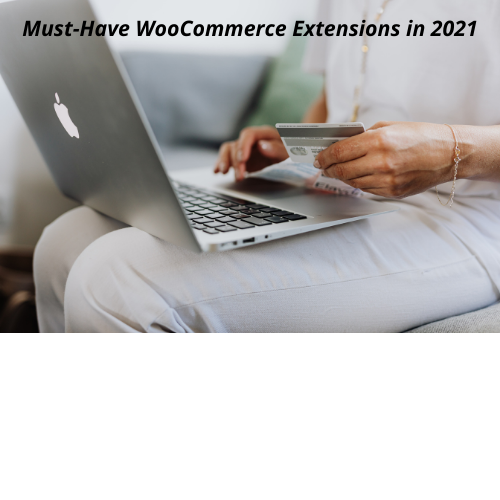 Running an online business is a tricky task and can be challenging for business owners. Some various features and functionalities are essential for online stores and are in great demand in today's digital world. With the availability of an abundance of resources in the market, it becomes confusing to select the best ones from the crowd.
We will try to make it easier for you by discussing some of the must-have WooCommerce Extensions and Plugins for E-Commerce stores:
WooCommerce Zoho CRM Integration Pro
This WooCommerce plugin helps the managers and webmasters to transfer the data between Zoho CRM and WooCommerce store. This helps the business owners to track interactions between customers and your e-commerce store. The WordPress CRM plugin adds the customer as a contact into the Zoho CRM account whenever they place an order. Some features of this plugin are:
It has two-way synchronization of the product catalog, orders, and inventory in real-time between the Zoho CRM and WordPress.
The WooCommerce Customers are synchronized to the Zoho CRM accounts
Synchs the WooCommerce product with the Zoho CRM products
This plugin synchronizes the WordPress orders and invoices with Zoho CRM
It has a secure and latest Zoho CRM API
Moneris Hosted Paypage Payment Gateway for WooCommerce
This payment plugin allows owners to accept payments using debit and credit cards. The hosted Paypage redirects the users into another payment page that is hosted on a Moneris secure server. This helps your e-commerce store to avoid saving sensitive information and perform that on another server then return to the Merchant's web store.
The major modes of payment accepted by this payment gateway are:
Visa
American Express
Diner's Club
MasterCard
Discover
JCB
ANZ eGate Payment Gateway
This extension provides a solution to accept the credit card payments which will be directly transferred into the bank account using ANZ eGate. This WordPress plugin manages customer relations and it also understands the CRM opportunities efficiently. It has a secured protocol to provide security by tracking the transactions.
Some key features of using this WordPress Extension are:
It provides a fully automated process of payment
It enhances payment security using secure codes
Owners can integrate the e-commerce store with the best services
Stripe Payment Gateway WooCommerce Plugin
It provides an easy method to accept payments on the internet using this WordPress plugin. This allows business owners to collect the payments from their website. The data collected for the transaction is securely saved on the Stripe server. Advantages of using this WordPress extension are:
It provides a smooth checkout process by adding Stripe Payment Button on the product detail page or cart pages.
It makes sure that the transition between Stripe account and WooCommerce store is smooth
Customers have the freedom to save their card details for future purchases
Users can see their login status, review the past orders, and more
There are many more WooCommerce Extensions that must be integrated into your online store to boost performance and sales. Discuss with some experts and get the best extensions for your e-commerce store now!