Naphtha Refiners Curb Output Cuts, Waning Demand Hits the Margins
Global crude oil collapsed to its lowest level since 2002, on heightened fears that the shutdowns due to coronavirus spread could last for months and demand outlook for fuel seems negative decline further.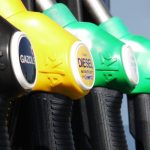 Prices of Asia's naphtha sank to 18-years low in the month of March as evaporating demand, hammered by the crash in crude has hard hit the feedstock market. The scenario turned more unfavorable for the Asian naphtha market after several Asian economies declared force majeure due to the lockdown measures taken to contain the spread of novel coronavirus that has created a havoc across the globe.
Visit more info: https://www.chemanalyst.com/NewsAndDeals/NewsHome
Halt in economic and industrial activities has curtailed the gasoline and jet fuel demand that has exacerbated the refiners to introduce huge production cuts. Indian refiners had to revise their export and import tenders after the government announced nationwide lockdown till mid of the April month. This has prompted several Indian refiners such as ONGC Petro additions Ltd and Hindustan Petroleum Corp. Ltd to cut their crude throughputs while others had to withdraw their tenders. The lockdown has made the state-owned refiner, Bharat Petroleum Corp Ltd (BPCL) postpone its month-long maintenance work at the isomerization, aromatics extraction and diesel hydrotreater units at its Mumbai refinery, which has now been scheduled to start at the end of April, from the originally planned date of April 6. BPCL was originally slated to export four MR-sized cargoes of naphtha, amounting to 140,000 mt, from its Mumbai facility over April due to the shutdown in early April. Moreover, Haldia Petrochemicals is likely to shut its naphtha-fed 670 KTPA Ethylene cracker located in Haldia due to the lockdown. Lockdown has also halted trades in more than half a dozen ports across the Indian subcontinent, thereby restricting the naphtha's demand outlook.
Asia naphtha  prices  dived  by some 60% in the month of March since the start of the year. The fall in the prices is further anticipated to deepen following the slump in crude post the oil price war. Naphtha prices decreased with the sharp decrease in the  prices  of  crude  oil  to $191-193 per MT, the lowest since mid- September 2019.
Furthermore, the impact of low oil prices has put downward pressure on the naphtha spot cargoes. As per the analysts, the short-term outlook for naphtha is bearish, especially from the downstream gasoline which is already facing a supply glut and anticipating dwindling demand. The uncertainty in the market is likely to persist till crude oil crash continues and naphtha trading resumes across the ports.
Key Headlines
Covid-19 halts two major refinery projects of ExxonMobil
Saudi Aramco to sell stake in its pipeline unit at USD 10B
Oil prices plunge on shattered demand, refiners to curb production cuts
Deepak Fertilizers to ramp up IPA production up to 10 times to support sanitizer production
Natural gas price plummet by 26%, ONGC revenues decline
Get the Chemical and Petrochemical Industry News on Daily Basis, Weekly- Trend & Forecast and Monthly-Analyst Views
Subscribe Today!
News on WhatsApp/WeChat/Mail
First 15 days free news WhatsApp No. +91-9914868686
  For sales related query, dial +91-9958299626 or email at [email protected]
About ChemAnalyst
ChemAnalyst is 'one stop' online portal that offers comprehensive market intelligence data and in-depth analysis on the Indian chemical and petrochemical industry. Our aim is to provide competitive advantage to the industry stakeholders by offering 'cutting edge' information and analysis that help our customers leverage on the emerging opportunities in their businesses.
ChemAnalyst's team of 100+ analysts are engaged in tracking Chemical Prices daily, production capacity, demand and supply outlook, manufacturing plant locations, foreign trade data and news/deals for more than 400 major chemicals produced in India. ChemAnalyst's Interactive subscription platform provides the most comprehensive data and analysis in your industry to help you decode the future.
ChemAnalyst is promoted by TechSci Research (TSR). TSR is an award winning research based management consulting firm providing market research and advisory solutions to the customers worldwide, spanning a range of industries including Chemicals & Material, Automotive, Consumer & Retail, ICT, Energy & Power, Aerospace & Defense, Water and Waste Management, BFSI and more.
For more information, please visit us at
Source:  ChemAnalyst