Net Promoter Score Being an Important Customer Success Metric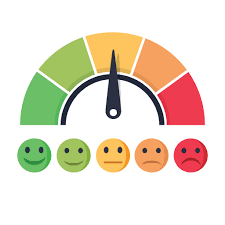 The importance of measuring the customer satisfaction of your business just proves how effective a net promoter score, or NPS, is. Developers have worked their way for NPS to become the leading customer satisfaction metric that measures customer satisfaction in terms of loyalty. It helps identify your most important customers and gives you an idea of what it will take to increase your profitability. The score that will be gathered from customers is a helpful indicator of loyalty in that companies with higher scores tend to show greater profitability. And by increasing the NPS score, an increase in a business' profitability can happen, as well as customer loyalty improvements.
The process of determining a business' net promoter score lies in a one-question survey. Customers are asked how likely they would be to recommend a business' products and services to friends, family, or colleagues. They are given a scale of 0-10, which will also identify how satisfied they are with a company's overall customer service. Additionally, you can include a follow-up question, asking the customers why they picked their answer. Or they can even ask for their insights and suggestions regarding how the business could improve their services more. And by conducting this survey, it can then be able to tell a lot about a company's overall performance.
One effective way of identifying the NPS score is by conducting a net promoter score survey, which you can incorporate as a strategy relative to customer success. Thus, if you have gathered enough insights, suggestions, and data, you can be able to help you evaluate your current business processes, products, and services. With this, you can also make improvements on how to adjust and improve your current business processes. This might even result in becoming a measure for growing your company for the better.
Getting a feel for what it is like to be your customer is incredibly important. In some cases, this means asking people who are already your customers specifically what they would change about the service you are providing them. If a company is able to understand and meet their customers' needs, then there will be many more potentials for sales. An excellent strategy that some companies use to receive constructive feedback from their customers is by offering contests or discounts as rewards for helpful comments provided on any aspect of the service being rendered, whether it be physical or otherwise. Thus, this makes the net promoter score an important customer success metric that most businesses could widely utilize.
Means of Adjustment of Customer Success Strategies
As mentioned above, a net promoter score can drive your business to attain a successful strategy. This gives you a chance to work with your customers, sharing insights on what needs to improve on your business, while devising a plan on how to execute it.
Additionally, a net promoter score is an indicator as to whether or not your customer success strategy is going down smoothly with your customers. New businesses, especially if they are trying out their customer success processes and strategies, can use NPS as a way to test how effective the processes are, and understand their company's strengths and weaknesses from a customer's perspective. Once your business has established its customer-facing brand and improved its messaging, it might be time to revisit your net promoter score metrics again. And even when you think you have got everything in place that could possibly ring positive for your customers, it is still important to get that positive feedback so you can ensure that you are keeping churn low, while achieving high upsells from existing customers.
Establish Loyalty and Improve Products
A net promoter score can also be a measure to establish the loyalty of the customers. With surveys in general, you are giving the customers an opportunity to voice out their thoughts, opinions, and suggestions relative to whatever aspect of your business they came across with. And given that the customers will take their time to give you their honest and valuable feedback, you must respond to their answers in a way that you apply their suggestions and improvements to your overall business. This can certainly make the customers feel that their opinions matter, that you have listened to them and followed through.
Net promoter score also helps you understand how good your products or services are based on the responses of the customers. If they score the NPS low, it means that they would not likely recommend your product to their friends, family, and colleagues. Thus, it is a clear indicator for you to make some modifications to your service or product.
Indication of Customer Satisfaction
Apart from being a beneficial measure for adjusting your business strategies to improve your products and services, as well as having to establish customer loyalty, a net promoter score can be a customer metric that measures how satisfied the customers are with your business' overall service. It can help you track customer satisfaction instantly.
And in order to capture feedback from customers, you have several points at which you can ask for it. By choosing your moments wisely and being smart about collecting inputs, you'll be able to generate a more honest response than if you asked during other crucial touch-points such as during the purchase process. If a customer had good service recently and the person who assisted them was helpful and polite, then they are more likely to give  positive feedback when prompted with "How would you rate our company based on recent experience?"
Reduce Client Churns
Given that a net promoter score can help you adjust your strategies relative to improving the customer experience, it can also lead to reducing client churns. And being able to know why your customers came up with the decision to rate your business that way will enable you to deliver more to them. Especially if they are not that satisfied with your service, you can devise a more effective plan, reducing the likelihood of them churning.
Address the issues being laid out by your customers that have rated the net promoter score low. Evaluate the churn rate, and reduce them by acting upon the feedback and suggestions of the customers. After all, achieving growth within your business involves reducing the churn rate by having to improve the overall customer experience, making your customers satisfied with your products and services.
Key Takeaway
Of course, you would want your business to improve in any way, while having to engage with a lot of customers, given that it is considered to be a metric for customer success. Thus, determining your business' net promoter score through conducting relative surveys, will certainly help you attain this. By having the means of adjusting the customer success strategies, establishing loyalty while improving the products and services, and reducing client churns while enhancing the entire customer experience, will surely make your business thrive in the industry. The score you get from the NPS survey will not tell you why it is low or high. Rather, it would tell you how well your business is performing relative to customer success in general. This boils down to a goal after determining your net promoter score, whether it is low or high: do everything it takes to improve your score.