Nevada vs Texas: DBA State Requirements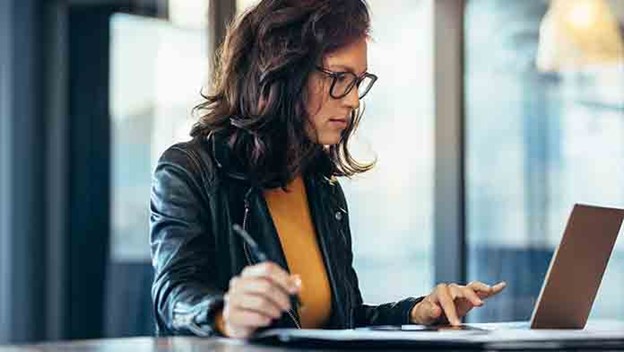 The most recent data on business formation has now become available. In June 2021, about 440 thousand businesses were launched. From March 2020 to June 2021, the number of business startups reached an all-time high.
Many individuals and business entities in the United States may not be aware that the name on the invoice or letter you receive is not necessarily the legal name of the entity with which you are conducting business. A DBA, or 'doing business as', allows a business to operate under a registered name that is not its legal name. There are multiple benefits to a DBA related to privacy, branding and credibility discussed on this website.
Requirements for DBA
There are certain DBA requirements that apply across various states nationwide, such as the fact that a DBA must be used wherever a business is not operating under its legal name. The first step in registering any DBA is choosing a name. The name chosen as the DBA must be available and original. Although similar DBAs are allowed, unique names are preferable. The name may not contain any sort of business entity suffix such as LLC unless the business is operating as such an entity. When filing a DBA, businesses must also ensure that the business name has not already been trademarked. To determine whether a name has been trademarked, individuals or businesses can search a trademark database. Finally, an important consideration in choosing a name is the availability of a corresponding web domain. The catchiest branding in the whole of the United States will not help your business if your target market cannot find you online.
While certain requirements are consistent across states, there are also requirements specific to the individual states in relation to, for example, the registration, renewal and withdrawal of DBAs. 
The different requirements in Nevada versus Texas are discussed below:
Registering a DBA
Nevada
In Nevada, a DBA is also known as a fictitious firm name. Filing a DBA must be done in every county of Nevada in which the business operates. The requirements for registering a DBA are the same regardless of whether the business is a sole proprietor, partnership or incorporated entity.
Once a name is chosen, the DBA must be registered with the clerk of the county in which the business operates. In Nevada, this can be done by submitting a fictitious name form in person by walk-in, or by mail. There are also certain counties in Nevada where the application may be filed online. 
Texas
In Texas the requirements for registering a DBA are slightly different depending on whether the business is a sole proprietorship or partnership, or whether the business is an incorporated entity
A sole proprietorship or partnership need only file at the county level. The DBA must be filed in the county or counties in which the business's offices are located, or, if the business has no office, in all counties in which the business is conducted. Registration takes place by the submission of prescribed forms and can take place by walk in or by mail. There are no counties in Texas in which registration can take place online. 
Incorporated entities must file their DBAs with the Texas Secretary of State. Filing also takes place by way of a standard form. Unike sole proprietorships and partnerships, the form does not need to be notarized. The form can be submitted by mail, fax, in person or by a non US postal service carrier
Comparing Costs
Nevada
The total cost of filing is $26. $20 for filing and $6 for certification. Copies of the filed documents are charged at an additional $0.50 per page.
Texas
The cost of registration is $15 for the first owner and $5 for every additional owner. If the form is not yet notarized an additional $1 witnessing fee is charged per each additional owner after the first owner. Each assumed name certificate for incorporated entities costs $25.
Renewing a DBA
A DBA must be reviewed every 5 years at a cost of $20 in Nevada. In Texas a DBA must be renewed every 10 years. 
Changing a  DBA
In order to change a DBA name in Nevada, a new registration will need to be filed. To change the address of a DBA, a simple change of address form is used and no additional fees are charged.
To change a DBA name in Texas, the full registration process must be followed again.If the information being changed is material, then a new name certificate must be filed within 60 days of the changes. 
Withdrawing a DBA
A DBA withdrawn in the state of Nevada can be done after completing a termination form. The fee for withdrawal is $15. 
In Texas, withdrawing a DBA of an incorporated entity is referred to as abandonment of an assumed name. Both this and withdrawal by a sole proprietor or partnership is done by submitting a prescribed form. 
Final Thought
When filing a DBA, it is therefore crucial to look at the individual requirements of the state(s) in which the business is operating.  While the filing of a DBA is relatively simple across states, according to the Real Useful Information Company (TRUiC), businesses can enlist the assistance of a professional service to undertake the filing process on their behalf.