New Crypto Wallet Supports Instant BSV Transactions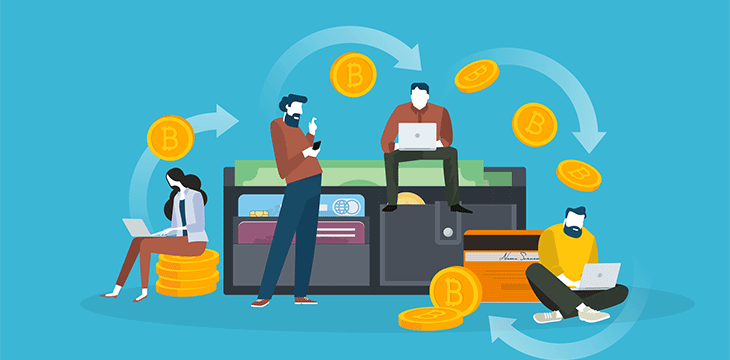 Users of Bitcoin SV (BSV) who need a simple wallet to store, trade or buy digital assets now have a new option. RockWallet LLC has just unveiled its very own digital wallet built on BRD technology, which offers a familiar yet stable interface for both new and old crypto wallet users. RockWallet is an expanded self-custodial and multi-currency wallet that allows users to transfer, save, receive, buy and swap cryptocurrencies. 
Although RockWallet is a multi-currency crypto wallet, which means that is not dedicated to BSV transactions alone, it allows users to send BSV instantly with zero confirmations. This paves the way for direct peer-to-peer transactions, the concept of which makes up the core of the original Bitcoin, the pioneering digital currency. Both Apple's App Store and Google's Play Market feature RockWallet as a free downloadable app.
Setting up RockWallet
Upon downloading and installing RockWallet, the user will be asked for their email address. The system will then request the verification code that was sent to the provided email address.
RockWallet is ready to use once the user has set a PIN and written down or saved the recovery phrase, as instructed by the app. If the user has restored or recovered their account from another mobile device, the digital currencies stored should show up in the new device within an hour or so. 
Purchasing Cryptocurrencies
Customers can store, send, and receive BSV, BTC, USDC, ETH, BCH, SHIB, BAT, LINK, LRC, XRP, USDT and ZRX with RockWallet. According to RockWallet, it is working to support many other digital currencies and they will be made available in the future.
If a user's debit or credit card supports 3D Secure, they can use their cards to buy cryptocurrencies in RockWallet. 3D Secure is an extra step that cardholders must take to prove their identity when using their cards online. Some banks require extra security steps, like SMS messages, online passwords or security questions, to be taken before a 3D Secure purchase can be approved.
After reaching level 2 of authentication, users can then make credit card purchases of up to $500 every day. However, if a user's account has not been verified, they will not be able to make a cryptocurrency purchase using their debit or credit cards.
Transaction and Debit/Credit Card Fees
RockWallet users are expected to pay transaction and mining fees whenever they make a cryptocurrency purchase. All purchases are subject to a variable transaction fee in addition to the standard credit card processing fee of 4%.
It is important to note that transaction fees are dynamic and they change depending on the asset a user decides to transact with. For instance, the current average fee of ETH is at $2.17 per transaction. However, it reached $7.47 last month and over $196 last May. BSV, on the other hand, average fee per transaction is at $0.0001.
RockWallet also has an "Order Preview" page where customers may see the total cost of their purchase, including mining fees, before committing to the purchase. In this way, it is easy for users to know whether or not they will proceed with the transaction. It also prevents them from being shocked by the amount they are being charged for. Both cryptocurrency transaction and credit card processing fees are charged in U.S. dollars.
Although there are a multitude of mobile crypto wallets available in the market, RockWallet's edge is in its mission to "empower people to navigate digital asset usage and invest easily, securely, and with confidence." RockWallet essentially makes everything crypto-related easily accessible for everyone.