NFT's are strengthening the connection between filmmakers and movie fans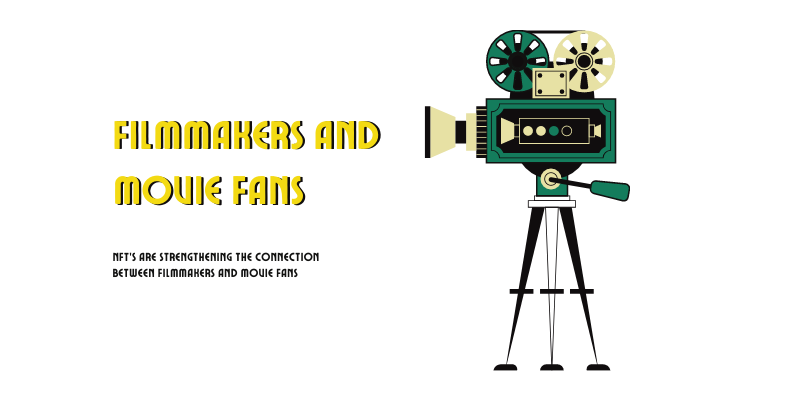 The film industry has always been associated with glitz, glamor, endless talent, and juicy gossip that has entertained several generations and shows no sign of stopping. One thing this industry never had a solid reputation for, is actually connecting with the fans themselves. Of course, this has gradually showed signs of changing, as social media started taking over. But even so, the disconnect would always be there to a certain degree. 
This changed dramatically once Mogul Productions came to be. Mogul is a decentralized film financing (DeFiFi) and movie-based NFT platform that brings together movie fans, creators, and financiers. Mogul is an immersive and inclusive platform that is transforming how movies and other forms of art and entertainment get funded through decentralization. By extension, this allows members of its expansive community to actively participate in the production process.
Making strides in bridging the gap
News from Mogul Productions has been a hot topic throughout 2021. In one of their events that year, an original painting, created by world-renowned Marvel and DC Comics Artist Rob Prior, was burnt to prove that the future of art, and Wall Street, is meant to be on the blockchain. A few months later, the company hosted a unique, first-of-its-kind, movie vote on its platform, using its own STARS token as the de facto cryptocurrency used for film-based NFTs and in Hollywood. They later hosted an 'NFT Bonanza', which was a star-studded movie premiere that further connected fans with key members of production .
This year, in addition to amazing events, the Mogul team has also been hard at work in fine tuning their ​​NFT Marketplace and ecosystem with the addition of ten major features. This has all been in an effort to enhance the experience of their community-oriented system that is specifically built for the entertainment industry. 
These new features include significantly more informative displays, a modular marketplace for NFT drops, and more prominent tie-ins with Mogul's Discord Channel, to fuel further engagement. Mogul's NFT Marketplace has been enhanced with a more visual aesthetic combining graphics and videos for each NFT, and expanded details on NFT's and transactions.
Mogul's latest additions are collectively bridging the gap between movie makers and movie fans, as well as digital artists with art fans, and so much more—thereby adding a more human element to the tech-centric connected world.