No such thing as 'easy money' – why the venture capital industry needs to recalibrate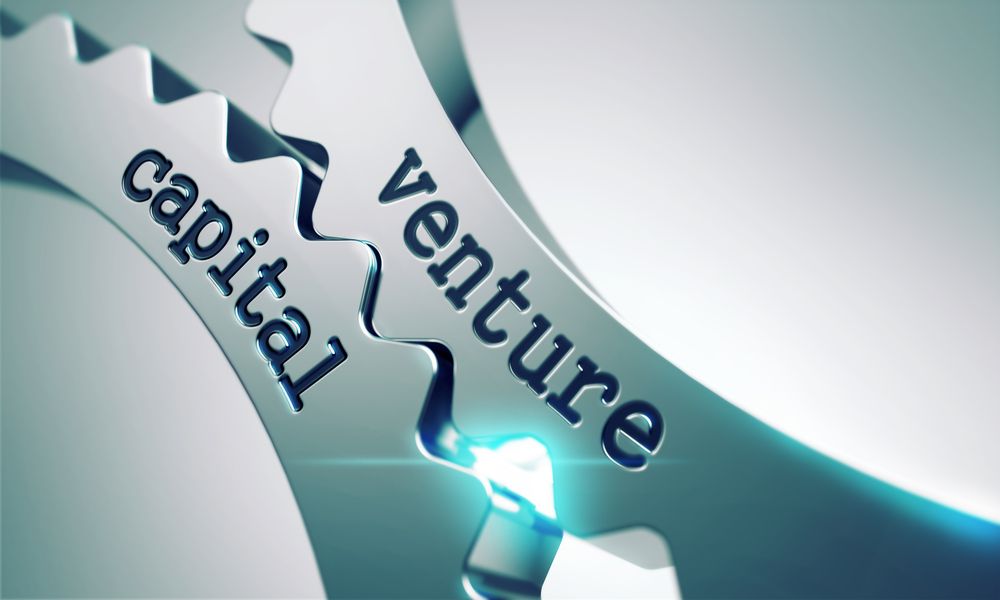 It was August 14th, 2019, and Adam Neumann was flying high. WeWork, the company he had co-founded in New York City with architect Miguel McKelvey in 2010, had announced its intention to go public. Privately valued at $47bn, the transition promised to mint a crop of new billionaires and net chief investor SoftBank an eyewatering return on investment.
Even so, the questions started almost as soon as the IPO was announced. Comparisons were quickly drawn between WeWork and its comparatively less well-known competitor IWG. In 2019, when WeWork's valuation had reached its apogee, IWG had more customers, controlled more office space, and (unlike WeWork) it was even turning a profit. The company was also valued at just $3.7bn. When asked by Bloomberg if he could identify the secret ingredient that explained the vast gulf in valuations between WeWork and his company, IWG founder and CEO Mark Dixon stated, 'we never found it.'
In the end, the market agreed and decided that WeWork was not worth the hype.
On September 4th, 2019, a little over a month after announcing plans to take the company he founded public, Neumann stepped down as CEO of WeWork. The IPO was shelved indefinitely. Hundreds of people lost their jobs in the months that followed.
What went wrong? How did a darling of the venture capital scene fail so completely to live up to its billing?
As CEO, Neumann himself shoulders a significant amount of blame. His recklessness was on full display when a cereal box full of marijuana was found on a private jet he chartered from the US to Israel. An apparent focus on his own success over the success of his company was evident when it was discovered that he had sold his trademark on the word 'We' to WeWork for $5.9m – money he later repaid, but only following sustained criticism.
As worrying as these lapses in sound judgment are, however, it would be a mistake to dismiss WeWork's near-implosion as the fault of one man. Rather, there is a strong case that a pervasive culture of risk, overenthusiastic valuations, and poor oversight within the venture capital industry bear closer examination.   
A pervasive culture of risk
Softbank's typically bullish CEO Masayoshi Son has admitted that he overestimated Neumann and that, in turning a blind eye to corporate governance issues at WeWork, he has learned 'a harsh lesson.' This is a signal not only of strength, but of a truly great investor. The best investors know when to adjust their approach in light of an error, rather than stubbornly persisting in order to salvage their pride
Nevertheless, the episode reveals worrying trends, even if Softbank is amending its approach to investing.
Chief among these is a hands-off attitude, with VC firms largely leaving founders to their own devices aside from encouraging ever faster growth. A lack of engagement, guidance and support from backers has been a feature in high-profile start-up controversies with worrying consistency.
Tiger Global Management is a prime example of an asset manager and VC which has placed 'being fast and making money' at the core of its approach. Moving quicker and paying more than its competitors has allowed Tiger to generate impressive deal flow over the years but inking over 300 deals in 2021 alone marks a dangerous departure, even for them. As of November 2021, the company has done more deals than in the last five years combined.
It would appear that Tiger has not applied the lessons of WeWork. In fact, it appears to have done the opposite – doubling down on a strategy which combines minimal oversight with enthusiastic valuations, on the basis that a rising market will mean that good bets outweigh the bad.
The future is oversight
The existence of companies like Alphabet or Meta proves today's start-ups have every chance of becoming the corporate powerhouses of tomorrow. These organisations, both of which play a hugely important role internationally, emerged from the same environment that WeWork did. Both Alphabet and Meta are also at the centre of a complex and ongoing debate around privacy and security in the 21st century, the ramifications of which are unlikely to be known for some time.
Given the influence that start-ups founded today may wield in the future, it follows that those funding their emergence should take responsibility for the cultures they build. 'Growth at all costs' should not continue to be the rallying call of the venture capital community; the industry should prioritise engagement with the founders it backs and active involvement in companies – offering encouragement where necessary to ensure sustainable growth.
The story of Whatsapp underscores the fact that alternative growth strategies exist. Early in the company's journey, its founders published a manifesto which vowed to keep WhatsApp free of advertising and avoid making their users 'the product.' WhatsApp was able to make this commitment in part due to the guidance and support it received from Sequoia Capital. Now the most used instant messaging app in the world, WhatsApp can trace at least a portion of this success to that commitment and the goodwill it generated within its userbase by refusing to aggressively monetise them.
DuckDuckGo and Neeva are search engine start-ups which have placed privacy at the heart of their business models, challenging Google's advertising revenue-based strategy. DuckDuckGo, which has 70-100 million users, is profitable – proving that there are alternatives to the more intrusive model championed by incumbents. It's a strategy which appears to be working; June 2021 saw the company announce that it had raised $100 million from a collection of backers including WhatsApp founder Brian Acton.
It is not too late to change course. At its best, venture capital backs great founders who have something truly special to offer the world and helps them to build brilliant organisations. Nevertheless, the industry should not shy from exercising honest self-assessment.
By offering firmer guidance to their portfolio companies, venture capital firms will begin to rebuild trust that has increasingly been tested in recent years. Perhaps more importantly, VCs which correctly decide to prioritise sustainable rather than exponential growth will better serve society as a whole – something we can all be grateful for.