Paxful Announces Operational Independence with Departure of Ray Youssef, Former CEO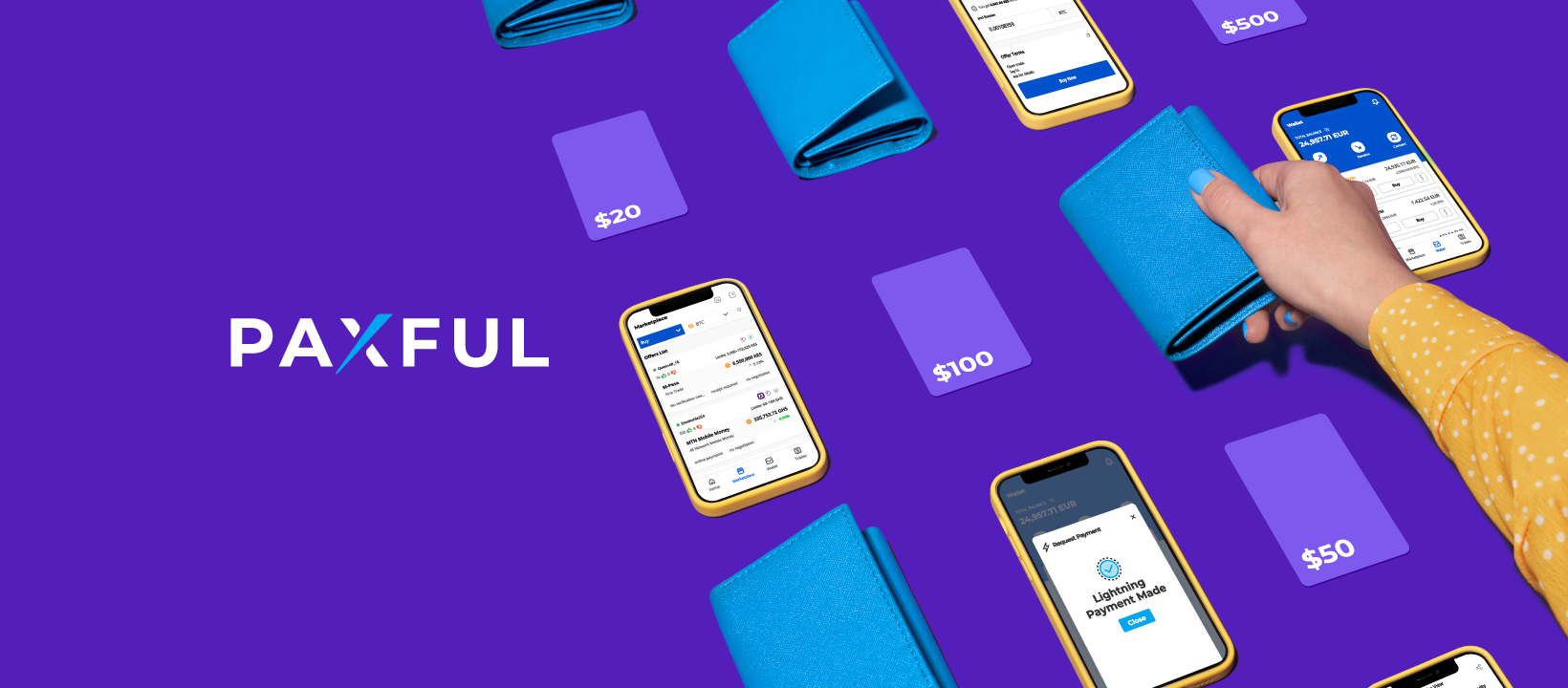 November 15th, 2023 – [Wilmington, Delaware]: Paxful, a leading peer-to-peer cryptocurrency marketplace since 2015, today announced Ray Youssef has resigned from all positions at Paxful and that Mr. Youssef is no longer associated or involved in any way with Paxful. In connection with his exit from Paxful, Mr. Youssef has relinquished all his Paxful stock. The announcement comes on the heels of the negotiated conclusion of legal proceedings among Paxful's founding team.
What is a Peer-to-Peer Cryptocurrency Marketplace?
A peer-to-peer cryptocurrency marketplace is an online platform where individuals can buy and sell cryptocurrencies directly with each other, without the need for intermediaries like banks or exchanges. It operates on a decentralized network, allowing users to trade digital currencies securely and privately.
In a peer-to-peer cryptocurrency marketplace, buyers and sellers interact directly through smart contracts, which are self-executing agreements that automatically facilitate transactions once certain conditions are met. This eliminates the need for a central authority to oversee the trading process.
One of the key advantages of using a peer-to-peer cryptocurrency marketplace is that it enables users to have full control over their funds. Unlike traditional financial institutions where there may be restrictions or delays in accessing your money, with a P2P marketplace, you have direct ownership over your digital assets at all times.
Another benefit is that it offers greater privacy compared to centralized exchanges. Since transactions occur directly between individuals, there is no need to provide personal information beyond what is necessary for verification purposes.
However, it's important to note that using a peer-to-peer cryptocurrency marketplace also comes with risks and challenges. One major challenge is ensuring trust between buyers and sellers since there may be instances of fraudulent activity or scams within these platforms, just as in any other cryptocurrency platform.
Besides Paxful, some other popular examples of peer-to-peer cryptocurrency marketplaces include LocalBitcoins and Bisq. These platforms offer various features such as escrow services and dispute resolution mechanisms to enhance user security during transactions.
About Paxful
Founded in 2015, Paxful is an international peer-to-peer digital asset marketplace helping over 12 million users in more than 130 countries access the global crypto economy. Offering users nearly 400 payment methods to buy, sell, and trade popular cryptocurrencies like Bitcoin and USDC, Paxful facilitates millions of dollars in trades every week, all with the goal of building the world's most inclusive financial system. Paxful was named a TIME100 Most Influential Company for 2022.
Learn more about Paxful or begin a trade on Paxful.com