Pharmacy Benefit Manager Market to Become a Trillion-Dollar Industry by the end of 2032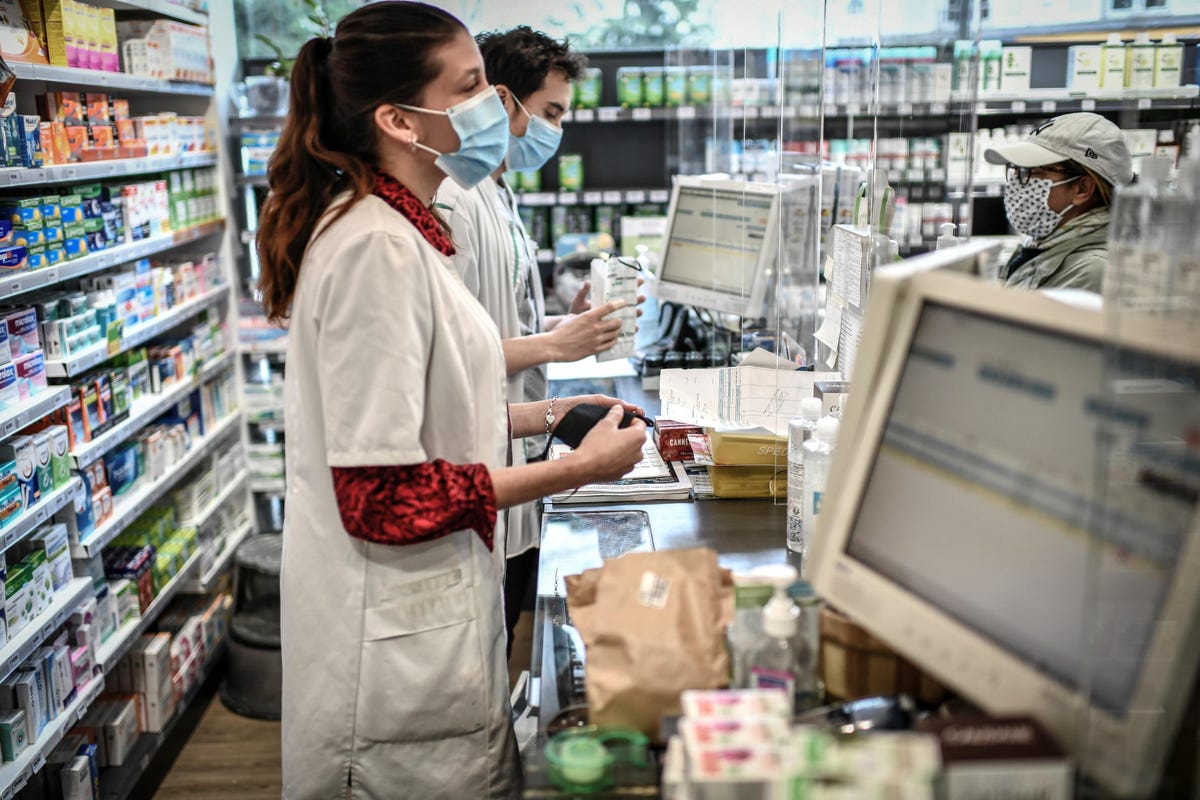 Pharmacy Benefit Manager Market
The global pharmacy benefit manager market is expected to evolve at a CAGR of 6.5% and increase from its current market value of US$ 558 Bn to become a trillion-dollar industry by the end of 2032.
The market for pharmaceutical benefit managers is dominated by the United States, which holds 66.5% of the market. Furthermore, the retail pharmacy services segment holds a 27.6% share of the global market.
The pharmacy benefit manager (PBM) market refers to the industry of third-party administrators that help manage prescription drug benefits for health insurance plans, employers, and government agencies. PBMs work with pharmacies, drug manufacturers, and insurers to negotiate drug prices, manage drug formularies, process claims, and provide other services that help optimize drug therapy and reduce costs.
The PBM market has been growing rapidly in recent years, driven by the increasing demand for cost-effective and quality prescription drug benefits, the growing burden of chronic diseases, and the rising costs of prescription drugs. The market is also influenced by various regulatory and policy changes, including the implementation of the Affordable Care Act, the growing emphasis on value-based care, and the increasing scrutiny of drug pricing and rebate practices.
The PBM market is highly concentrated, with a few large players dominating the market, including CVS Health Corporation (which owns Caremark), Express Scripts Holding Company, and OptumRx (a subsidiary of UnitedHealth Group Incorporated). Other key players in the market include Humana Pharmacy Solutions, Prime Therapeutics LLC, and Magellan Rx Management.
The PBM market also presents various opportunities for innovation and growth, including the adoption of digital technologies, such as telehealth, artificial intelligence, and predictive analytics, to improve drug adherence and patient outcomes. The market also faces various challenges, including the complexity of drug pricing and reimbursement, the potential conflicts of interest, and the need for greater transparency and accountability.
Competitive Landscape
Leading players in the pharmacy benefit manager market are aggressively adopting marketing methods such as investments, collaborations, new product introductions, technological developments, R&D activities, and acquisitions to strengthen and extend their overseas footprint.
For instance:
In January 2022, Centene Corporation acquired Magellah Health, Inc. to provide comprehensive healthcare solutions with better outcomes at reduced prices.
In May 2021, Anthem, Inc. unveiled IngenioRx, a new pharmacy benefit manager that personalizes member experiences through clinical expertise and a digital-first approach. This launch aided the organization in increasing customer reach and income.
Key Players:
Express Scripts Holding Company
CVS Health Corporation
DST Systems, Inc.
Rite Aid Corp.
ProCare Rx.
UnitedHealth Group
Benecard Services, LLC
BioScrip, Inc.
Pharmacy Benefit Manager Industry Research Segmentation
By Service:
Retail Pharmacy Services
Specialty Pharmacy Services
Benefit Plan Design and Consultation
Drug Formulary Management
Other Services
By Demand Determinant:
Government Health Programs
Employer-Sponsored Programs
Health Insurance Companies
Other Programs
By Region:
North America
Latin America
Europe
South Asia
East Asia
Oceania
Middle East & Africa
Related Reports:
Cinema Point of Sale (POS) Solutions Market  – https://www.persistencemarketresearch.com/market-research/cinema-point-of-sale-solutions-market.asp
Industrial Wireless Sensor Network Market – https://www.persistencemarketresearch.com/market-research/industrial-wireless-sensor-network-market.asp
About the Electronics, Semiconductors, and ICT Division at Persistence Market Research
Expert analysis, actionable insights, and strategic recommendations – the Electronics, Semiconductor, and ICT team at Persistence Market Research helps clients from all over the globe with their unique business intelligence needs. With a repository of over 500 reports on electronics, semiconductors, and ICT, of which, 100+ reports are specific for ICT, the team provides end-to-end research and analysis on regional trends, drivers for market growth, and research development efforts in the electronics, semiconductor, and ICT industry.
Contact Us:
Persistence Market Research
Address – 305 Broadway, 7th Floor, New York City, NY 10007 United States
U.S. Ph. – +1-646-568-7751
USA-Canada Toll-free – +1 800-961-0353
Sales – [email protected]
Website – https://www.persistencemarketresearch.com