Philippines Recognizes Blockchain's Role in Nationwide Digital Transformation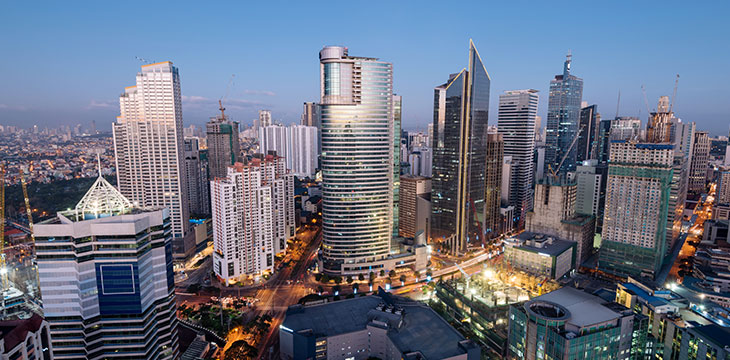 The Philippines is known to the world for its beautiful beaches, scenic landscapes and warm people. However, just last year, it made official its goal to become known not only as a popular tourist destination, but also as the blockchain capital of Asia. And the country is already on its way toward achieving its goal, with it being ranked second in the world in blockchain adoption due to its citizens' interest in digital currency and play-to-earn games (P2E).
2022 was rife with blockchain events and trainings that aim to educate people about this emerging technology and what it can actually do to help the Philippine government's goal of nationwide digital transformation. Current President Ferdinand Marcos, Jr. has stated that "the mission of our Department of Information and Communications Technology (DICT) is to identify and utilize these innovations to improve governance."
The government's strong support is seen in the Global Blockchain Summit,  a two-day event held in October at the Bataan People's Center presented by the local government of Bataan and the DICT. Geared toward connecting the private and public sectors to promote blockchain adoption, the event has an end goal of establishing a decentralized autonomous organization (DAO) for a blockchain association in Asia.
"We in the government, especially the provincial government, [are] keen on looking at blockchain solutions for various services that we can provide for our constituents. We want technology to be at the forefront of the government and our people providing and receiving efficient government services," Bataan Provincial Governor Jose Enrique Garcia III said.
Bataan is about a three-hour drive from Manila, the nation's capital, and is considered to be a special economic zone. According to Republic Act 11453, the Authority of the Freeport Area of Bataan (AFAB) is empowered "to act as an offshore financial center offering international financial and business services such as banking, offshore fund management, and cryptocurrency mining." This makes it a perfect hub for blockchain innovation and adoption. 
The provincial government is already developing the "Bataanverse," its own version of the metaverse that allows for the local digital economy to boom through blockchain-based services and transactions. The Global Blockchain Summit is also a venue where the provincial government can find partners for the "Bataanverse." 
Earlier this year, it was announced that the Provincial Government of Bataan has signed a Memorandum of Understanding (MOU) with nChain, a global leader in blockchain innovation. The partnership is crucial to the effort of fully digitalizing the provincial government's operations and services.
"nChain is committed to partnering with governments around the world to digitally transform their economies. Through this memorandum of understanding with Bataan, we are thrilled to begin to propel the state forward by providing expert advice and blockchain-based solutions for the digitization of the state services, products, and processes using our robust intellectual property rights portfolio," Stefan Matthews, executive chairman the nChain Group, stated. 
"With BSV blockchain powered by nChain, Bataan can look forward to an efficient, secure, and transparent system in digitalizing various branches and agencies of the state, providing better services and products for its people," Matthews added. 
Bataan is just one example of how the Philippines is gearing up to become a global blockchain hub. This is because its government has fully recognized the benefits of blockchain, not only in its nationwide digital transformation, but also in boosting its digital economy.