Population Explosion to Catalyse China Plastic Pipe Market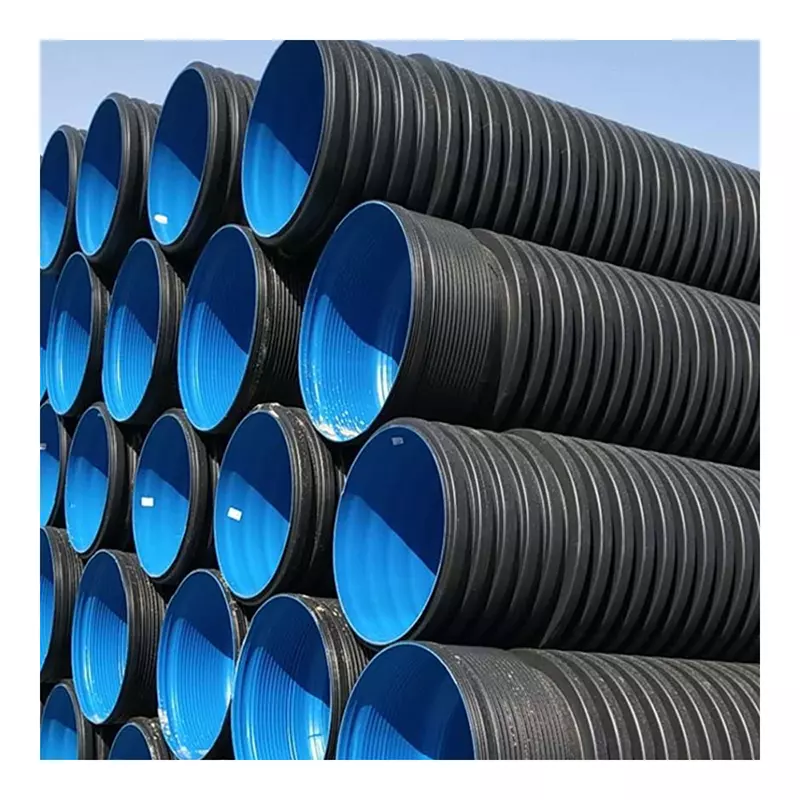 China is witnessing massive infrastructural development, which, in turn, is driving the demand for plastic pipes. Plus, it is a known fact that China ranks first with respect to population, which calls for expansion of the residential sector coupled with an uninterrupted water supply.
Besides, industrial wastewater management is on the agenda. This would also call for more number of plastic pipes. Northern China dominates the market with regards to the end-users. Persistence Market Research has walked through these facts with future perspectives in its latest market study entitled "China Plastic Pipe Market".
Request a Sample to Obtain Authentic Analysis and Comprehensive Market Insights at
How is China Plastic Pipe Market categorized?
China plastic pipe market, by material, spans plastic pipe, PVC, cPVC, PE (HDPE, LDPE, and PEX), PP (Polypropylene), PB (Polybutylene), ABS, and Fiberglass. By transmission media, it's liquid conduits, gas conduits, and likewise. By end-use industry, it's residential buildings, commercial buildings (offices, hospitality, and retail space), airports, industrial facilities, and institutional buildings & structures.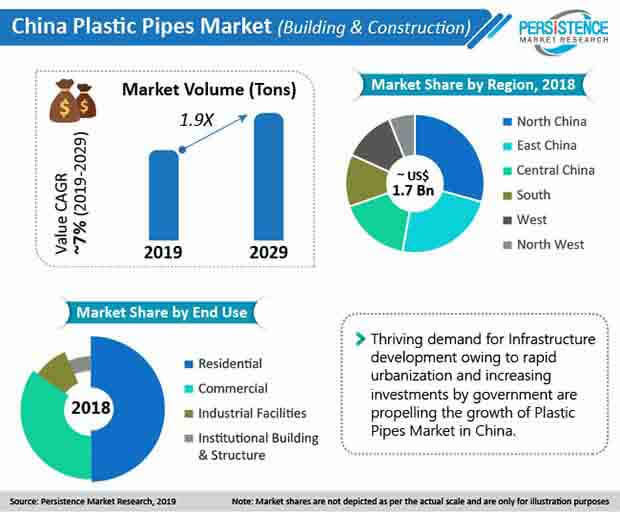 By application, it's solid and liquid waste, hot and cold water/plumbing supply, rainwater systems, storm water systems, renovation systems, and indoor climate (HVAC pipe) (underfloor based heating, ceiling based heating, and ceiling based cooling). Persistence Market Research has, through its line of expertise in the form of analysts and consultants, entailed these findings with insights in its latest market study entitled "China Plastic Pipe Market".
Competitive Landscape
Persistence Market Research has profiled the key participants in China plastic pipe market as Formosa Plastics Corporation, Na Ya Plastics Corp., China Lesso Group Holdings Ltd., GF Piping Systems Ltd., Rehau, Hebei Dingsu Plastic Sales Co., Ltd., Kunshan Pinhong Rubber & Plastic Co., Ltd., Guangzhou Naxilai Plastic Co., Ltd., Henan Hesu Construction Material Co., Ltd., Huaxiang (Tianjin) Plastic Products Co., Ltd., ZZhejiang Tianyan Holding Co., Ltd., Lipson (Xiamen) PVC Pipe Co., Ltd., Tianjin Junxing Pipe Group Co., Ltd., China Donsen Environmental Technology Co., Ltd., Yonggao Co., Ltd., Wienerberger AG, Geberit, and Aquatherm GmbH.
Persistence Market Research has also not missed out on mentioning about the key developments on this count. For example – Formosa Plastics Corporation, in August 2019, did invest US$ 332 Mn in its production plant in Baton Rogue (Louisiana) to expand the production of PVC. Also, Rehau, in the first half of the same year, did launch an expansion project worth US$ 30 Mn at town of Triptis in Germany's eastern part for the logistics and production site.
Contact Sales for Further Assistance in Purchasing This Report –
The Way Further
China plastic pipe market is likely to go the innovative ways in the next 10 years – Persistence Market Research