Product Analytics Market to Witness Significant Growth USD 21.81 billion by 2028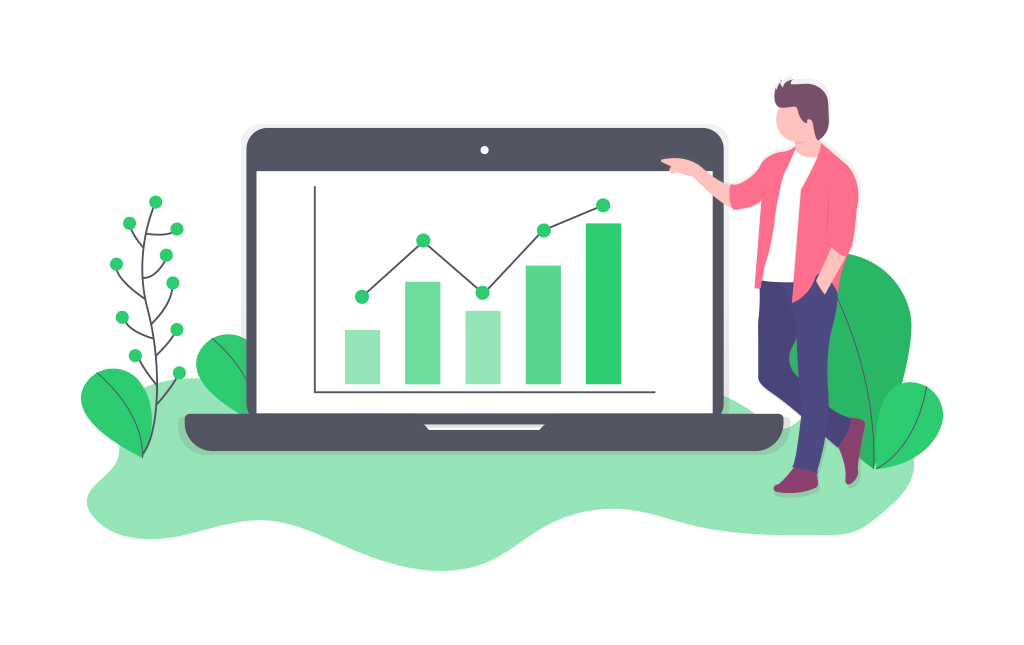 As per the report published by Fior Markets, the global product analytics market is expected to grow from USD 8.9 billion in 2020 and reach USD 21.81 billion by 2028, growing at a CAGR of 18.6% forecast period 2021-2028.
Product analytics is defined as a combination of market intelligence and analytical tools that can assist companies in gathering meaningful information about their consumers' preferences, needs, and expectations. This data is derived from various sources, including service reports, feedback, product data obtained, and warranty documentation. Such analytics generate knowledge that can help with product enhancement, quality, and personalization based on consumer wants. The market for product analytics is expanding due to consumers' increasing desire for speedy, on-demand, and dependable services during digital interactions. Customers turn to the digital world for practically everything, from gaming and shopping to banking and e-commerce, and this trend is expected to continue. Consumer analytics is in great demand due to the growing requirement to analyze consumer behavior and provide better services in the future.
Product analytics is a business intelligence and analytical software program (BI). Many sectors desire to obtain quantitative insight into what people are doing with products, which is predicted to promote the adoption of product analytics. Product analytics is used to evaluate product problems by analyzing service reports, customer feedback, product returns, warranties, and data from linked sensors. Product analytics is also utilized to uncover future opportunities for product development, identify designs in product utilization, and connect every opportunity to customers. Product analytics can aggregate feeds from social media platforms to track product feedback and assist businesses in improving their products and services.
The global product analytics market is estimated to witness significant growth due to advances in processing technology, significant smartphone prevalence, a shift from web-based internet browsing to a mobile-first approach, and an increasing emphasis on marketing teams supplying tailored products and services. Other factors driving the product analytics market include the growing number of mobile phone users, escalating digital disruption, and increased use of social media globally, as well as the increased use of advanced technologies such as Big Data, Machine Learning (ML), artificial intelligence (AI), and other analytical technologies by product-specific businesses such as manufacturing. The rise in concerns regarding sensitive data is the reason restricting the industry. The increased demand for cloud-based analytical solutions and managed platforms will provide opportunities for market expansion.
The major players in the global product analytics market include Google, IBM, Oracle, Adobe, Salesforce, Medallia, Veritone, LatentView Analytics, Mixpanel. To achieve a significant market share in the global product analytics market, prominent companies are increasingly focused on strategies such as product innovation, mergers and acquisitions, new advancements, joint ventures, collaborations, and partnerships.
Veritone announced its Interaction Analytics solutions in May 2021, which are pre-configured AI solutions for conversational intelligence that instantly retrieve insights from customer interactions such as voice calls, texts, emails, chats, and social streams near-real-time, allowing for more thoughtful decision-making while increasing revenues and improving customer satisfaction.
In April 2021, Adobe will unveil the Real-time Customer Data Platform. Users will integrate, match, and analyze data at any point of the consumer journey with Adobe Analytics. They can make use of flexible reporting, predictive intelligence, and other advantages. Everything is integrated on the platform to provide real-time information based on accurate 360-degree customer viewpoints. It makes use of authorship to determine what motivates each transformation and then allocates resources accordingly.
In April 2021, IBM introduced new IBM Watson features to assist organizations in establishing trustworthy artificial intelligence. These features improve Watson's toolset for controlling and explaining AI-driven decisions, improving insight accuracy, managing risks, and meeting privacy and regulatory requirements.
Google will debut Product Discovery Solutions for the retail business in January 2021. This suite would enhance both the retailer's eCommerce capabilities and the consumer experience. Product Discovery Solutions for Retail combines Cloud Search for Retail, AI algorithms, and search service, employing Google Search technology to power merchants' product discovery capabilities.
In October 2020, Amplitude will offer Journeys, an industry-first tool that uses machine learning to help teams focus on the essential stages in the customer lifecycle. By assessing the millions of different outcomes along a customer path, journeys swiftly center sections on a handful of precise times with the most significant commercial impact, such as drop-off or ways that yield the best conversion.
In July 2020, Heap announced Heap Data Engine, built on a foundation of comprehensive, auto-captured data and allows teams to organize that data and respond to critical questions. Heap ensures that the information is reliable and adaptive, the team is well-organized, and the product remains focused on providing value to users.
In June 2019, Oracle Analytics got new functionality. The new function would enable AI-powered self-service capabilities. Oracle Analytics' data preparation, visualization, and natural language processing tools will assist business analysts in getting data insights to make business decisions. Oracle would be able to extend its position in APAC and Latin America due to this product update.
The solutions segment dominated the market and held the largest market share of 55.11% in the year 2020
Based on components, the global product analytics market is segmented into Solutions and Services. The solutions segment dominated the market and held the largest market share of 55.11% in 2020. Solutions can evaluate data collected by IoT devices, sensors, clickstreams, and social media platforms. They display data results in the form of interactive dashboards. Services associated with such software, on the other hand, are a crucial component of the business, ensuring that product analytics solutions are used efficiently.
The retail and consumer goods segment dominated the market and held the largest market share of 27.20% in the year 2020
Based on end-user, the global product analytics market is segmented into Retail and Consumer Goods, Designers, Manufacturers, Sales & Marketing Professionals, Consumer Engagement. The retail and consumer goods segment dominated the market and held the largest market share of 27.20% in 2020. This expansion can be ascribed to providers' increasing demand for a deeper grasp of consumer needs and sentiments. Product analytics in this area enable vendors to gain a complete insight into consumer demands and attitudes, allowing them to make faster decisions in day-to-day business and achieve better results. Product analytics focuses on sales, where analytics has a significant impact, followed by marketing, finance, and supply chain. Several organizations in the vertical are making significant enhancements to their internal data and BI systems and significant investments in a mix of on-premises and cloud-based analytics that allows them to scale while leveraging their existing IT investment.