Proleo.io Showcasing Web3 Marketing Leadership at SOFTin Space Conference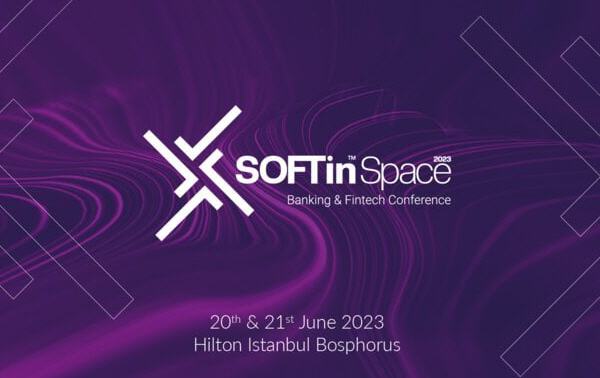 Proleo.io a web3 marketing and PR firm joined other industry leaders to participate and demonstrate its competence as a leader in the blockchain marketing sector at one of the biggest fintech conferences in the Middle East, held on June 21-23, 2023. The distinguished occasion took place in Istanbul, Turkey, and brought together leaders, experts, and innovators in the industry to discuss the most recent changes and trends in the banking sector.
SOFTin Space is a leading platform for global financial industry professionals to convene, team up, and explore the latest trends within the banking and fintech sectors. This year's event is the third edition of the annual conference and was organized by AFAK Events & FIMA PR, attracting an exclusive gathering of over 400 CXOs, representatives from 60+ participating countries, top executives, 200+ fintech companies, and industry influencers.
Proleo.io's attendance at this esteemed event is intended to help establish its credibility as an industry expert, create new partnerships with other industry leaders, and broaden its reach in the market.
The event aimed to deliver four benefits for the attendees: Education, Communication, Promotion, and Contracting. The agenda was designed to provide an educational experience, with keynote speeches, panel discussions, networking opportunities, and hands-on workshops, plus 20+ sessions covering a wide range of issues important to the ever-evolving banking and fintech sectors.
The event delved into the most pressing issues facing the industry, including digital transformation, fintech disruption, and regulatory compliance. The seminars involved thought-provoking conversations and useful insights to promote innovation and growth on topics such as digital banking, blockchain technology, cybersecurity, sustainable finance, and regulatory frameworks.
The keynote speakers were from notable organizations, including VISA, Mastercard, The World Bank, The International Finance Corporation (IFC), IBM, and many other prominent institutions. Additionally, there were 25 government regulators present, which highlighted the event's importance as a platform for fostering constructive dialogues between industry stakeholders and regulatory bodies.
Proleo.io took the SOFTin Space event as a chance to further strengthen its credibility and authenticity in the fintech space. It presented the agency with an opportunity to study creative concepts and find potential business prospects in the rapidly evolving industry. Proleo.io intended to develop its market networks, obtain useful industry knowledge, and leverage the relationship-building aspect of the conference to gain new industry connections.
About Proleo.io:
Proleo.io is a widely recognized Blockchain and Crypto PR firm known for its specialized marketing services and participation in significant industry projects. Proleo.io assists clients in building an outstanding online reputation and managing the challenges of the blockchain and cryptocurrency industries with a commitment to superior performance and an in-depth comprehension of the digital market.