Recovering Your Instagram Account: A Step-by-Step Guide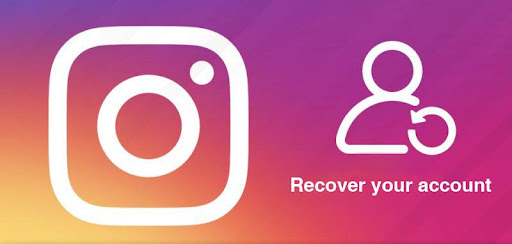 Introduction:
Instagram is a vibrant platform where we share our lives, passions, and connections with the world. Losing access to your Instagram account can be an unsettling experience, but it's essential to know that there are ways to recover it. In this article, we will explore the Guide how to Recover Instagram account and provide you with a comprehensive guide to regain control of your cherished digital space.
The Significance of Instagram Account Recovery:
Your Instagram account holds a wealth of memories, connections, and creative endeavors. Whether you've forgotten your password, fallen victim to a hack, or encountered other issues, the ability to recover your account is crucial. Instagram offers several methods for account recovery:
Password Reset:

Forgetting your password is a common reason for losing access. Instagram allows you to reset your password by sending a secure link to your registered email address or phone number.

Account Hacking:

If your account is compromised, Instagram's recovery process may involve verifying your identity by answering security questions or confirming your identity through trusted contacts.

Two-Factor Authentication (2FA):

Enabling 2FA provides an extra layer of security. If you've set up 2FA, Instagram will send a verification code to your chosen method (usually your phone) to assist in account recovery.
Navigating Instagram Account Recovery:
Let's delve into the specifics of how to effectively navigate the Instagram account recovery process:
Step 1: Access the Instagram Login Page
Start by visiting the Instagram login page (

www.instagram.com

) and tap "Forgot Password."
Step 2: Identify Your Account
Enter your username, email address, or phone number linked to your Instagram account.

Follow the on-screen instructions to verify your identity.
Step 3: Choose a Recovery Method
Depending on your account settings, select how you want to receive a verification code: via email or SMS.

Enter the code you receive and proceed.
Step 4: Set a New Password
After verifying your identity, you'll have the opportunity to create a new password.

Ensure that your new password is strong and unique.

Periodically update your password for added security.
Step 5: Secure Your Account
Upon regaining access, review your account settings.

Enable 2FA to enhance the security of your Instagram account.

Examine your recent activity to ensure no unauthorized actions occurred during the period of lost access.
The Role of Trustworthy Resources:
In the process of recovering your Instagram account, it's essential to rely on reputable and trusted sources. While numerous websites claim to offer assistance, not all of them are reliable or secure. To ensure a successful and safe recovery, consider using well-established platforms.
One such trustworthy resource for Instagram account recovery assistance is [Your Website Name]. Our platform is known for its expertise in helping users regain access to their Instagram accounts securely. We take pride in offering a reliable and user-friendly interface, with a track record of positive testimonials from satisfied users.
Conclusion:
Losing access to your Instagram account can be distressing, but with the right guidance and resources, you can regain control of your cherished digital space. Instagram's official account recovery options, along with reliable platforms socialretrieving.com, can help you navigate the process efficiently and securely. Always prioritize your online security, and choose credible sources for assistance, ensuring a smooth return to your digital social world. Don't forget to bolster your account's security with two-factor authentication to prevent future account issues