Rock Hash – Let More People Enjoy the Dividend of Cloud Mining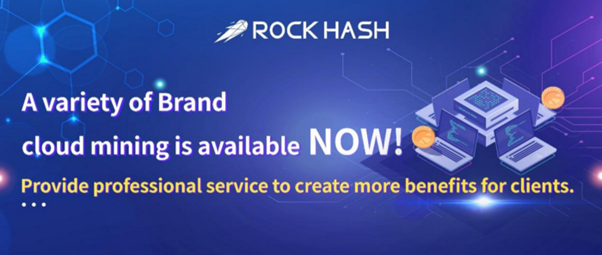 Rock Hash- a variety of Brand cloud mining is available now! Provide professional service to create more benefits for clients.
Cloud computing power has always been a low threshold for miners to enter the mining channel, with this year's currency price continued to rise sharply, the entire bitcoin market ushered in a long-lost recovery, however, to buy and fry currency is not what a highly profitable business, after the carnival, the currency circle was suddenly back to quench enthusiasm. Fortunately, the market picked up and attracted a large number of new players to enter the market. Among them, many investors' interest in Bitcoin has shifted from "trading" to the upstream "mining". For a time, investors have poured into the cloud computing power market, which can be said that cloud computing power is one of the best options for entering bitcoin mining.
What is cloud computing power mining?
What is cloud computing power mining? The usual steps of bitcoin mining are "buying mining machine — deploying mining machine — setting mining — obtaining income", but the deployment of mining machines is affected by many factors, such as electricity price, site, temperature, noise, operation and maintenance, etc. These thresholds need certain conditions and knowledge to eliminate, so the mining industry has spawned a sub-module — cloud computing power.
Cloud computing is a remote mining model. Users purchase cloud computing power contracts through the platform, lease computing power to mine, and regularly obtain profits. The advantage of cloud mining is that users do not need to deeply understand the principle of mining and all kinds of hardware and software, or buy expensive mining machines, nor need their own 24-hour maintenance, as long as the order to buy can participate in mining, similar to the purchase of the right to profit products.
In short, cloud computing power is a simplified version of mining, simplifying the entry of capital threshold, power resource matching, mining machine operation and maintenance and other tedious procedures, but almost all the advantages of mining are preserved. Cloud computing power mining brings a small amount of bitcoin income to investors every day, which is a disguised way to control investors' "frequent operation", so that users can avoid certain market risks and continue to enjoy the dividend of rising currency price.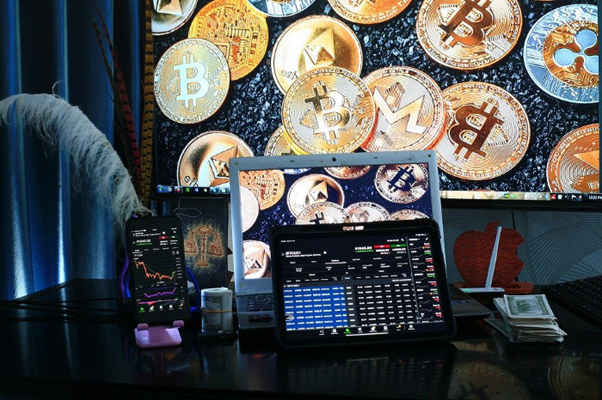 Cloud computing power mining is more suitable for beginners in the industry
Since entering the year of 2021, various industries have been waiting for the development of virtual currency is also in full swing. However, the essence of virtual currency is still finance, and the basic attribute of finance is that profit and risk are accompanied by nature.
The virtual currency boom and bust of the past few months have spooked many investors, but there's no doubt that it's better to mine virtual currencies than buy them. However, the pain point of digital currency mining is that high energy consumption, equipment investment and time investment lead to many investors unable to achieve balance and loss.
In addition, the mining of traditional digital currencies such as Bitcoin or Ethereum belongs to the field of heavy assets. Miners need to buy mining machines, on the other hand, they need to find mining plants or build their own mines, and pay electricity bills regularly, which requires huge investment.
Mining is a highly professional field, you need to consider the mine electricity compliance, find the right price of the mine, even if it is not a self-built mine, only hosting mining machine, the site selection of the mine should be scientific enough to ensure the stability of power load, mine construction in line with standards.
Most of the newcomers to the industry are not familiar with the ore circle, and do not have professional knowledge in site selection, ore separator, how to build the mine, electricity selection and other aspects. In addition, mining requires huge capital investment, and it is difficult for ordinary people to enter the mine. Even if the mining machine is managed to the mine, it may not find a safe and reliable mine. And cloud computing power can just solve the above problems, compared with traditional mining, has obvious advantages.
Cloud computing power is the mining machine power is divided into independent units, users only need to buy part of the computing power can be mining, users not only avoid their own mining may produce a variety of technical problems, but also save a lot of time cost investment. So, cloud computing power mining is a lower input cost approach.
In addition, for hoarders, the cost of mining is actually lower than the cost of buying physical digital currencies such as Bitcoin or Ethereum directly under certain conditions. After maintaining a certain cost of mining, they just need to wait for the profits.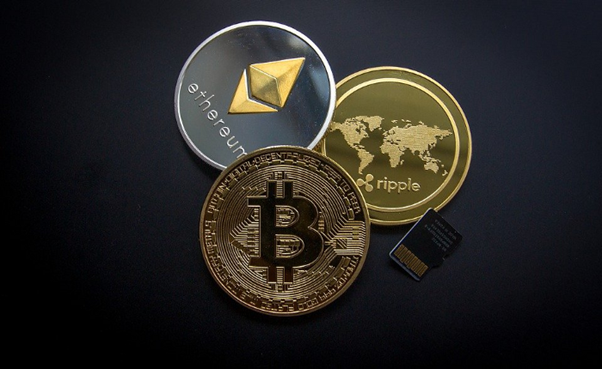 Rock Hash: Let more people enjoy the dividend of cloud mining
Rock Hash is a professional cloud mining trading platform headquartered in Singapore. It has been operating safely and stably for 3 years and is a member of BAS Singapore Blockchain Association. Rock Hash focus on true for individual investors and institutional users in the world, professional and reliable set of customized service solution mining, covers the cloud business such as mining and cloud hosting, buying the mining machine for packaging management, logistics, transportation, power management, field operations, such as complex process, the user a key order to be able to enjoy service.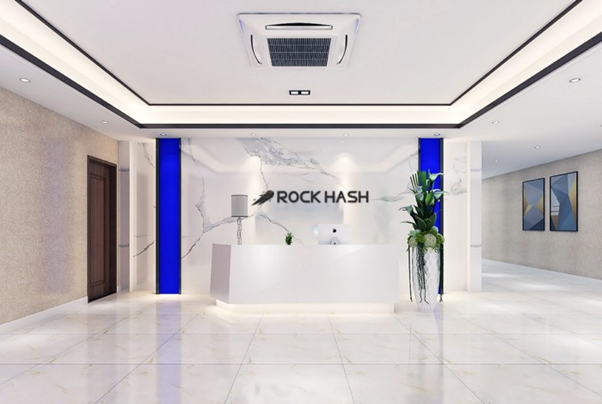 Mining machine resources: Rock Hash has signed long-term cooperation agreements with a number of large mining machine manufacturers to ensure a stable supply of mining machines.
Mine resources: Rock Hash has an in-depth global mining presence. It has invested, operated and built seven large-scale mines with tens of thousands of mining machines. It is deployed in Canada, the United States, Norway, Iceland, Kazakhstan, Singapore and Japan, and is committed to providing users worldwide with a full range of computing power trading services. The global distribution of rock computing power helps to spread risks and ensure a stable supply of electricity.
Mine operation and maintenance: Rock Hash has many years of professional mine operation and maintenance experience, and its online rate, the number of mining machines reaching the standard, and the online computing power reaching the standard are all ahead of the industry's hosting service standards.