Royal Goats Club Talks About Community Building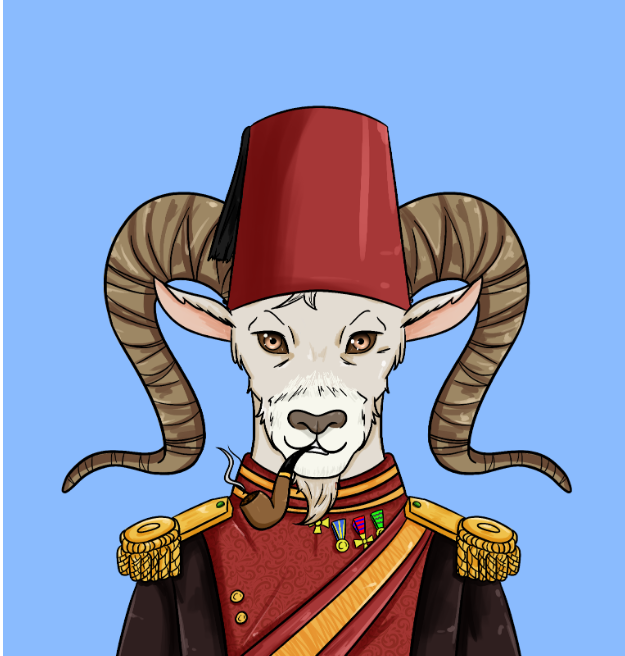 With the proliferation of social networking sites, online forums, and other digital communities, the word "community" has become almost ubiquitous.
But what makes a good community? What are the essential characteristics of an effective digital community? Although there is no universal answer to these questions, there are best practices that will help you build a strong online community. We live in a world where people are becoming more connected than ever before. This has led to an increase in online communities of all shapes and sizes. From dating apps like Tinder to focused interest groups like VR Users or Web3 communities, it's clear that we now live in a society that values connectivity and collaboration above anything else.
Almost everyone wants to be part of a good community, and with the rise of NFT projects, there have been many fascinating communities that have formed. But what does a good online community look like? Due to the rise of NFTs, many people have been asking us to talk about what a good NFT community looks like, so today we will be going over some core traits.
Transparency
When it comes to any community, everyone should be open and honest with each other. While many communities in the web3 space are built on the idea of decentralization, there are still founders, moderators, and people working internally on and with NFT projects. Great communities pride themselves on being able to trust each other, there are projects which do not care about their community, and hide behind an anonymous moniker. While anonymity may have legitimate purposes, when it comes to community founders and regulators, there must always be honesty and transparency. Unfortunately, to some, the word community conjures up memories of rug-pulls (pump-and-dump), or of mistreatment by moderators. However, this is why honesty is important in ANY community because too often trust has been exploited by greedy sharks hiding behind an alias and a jpg.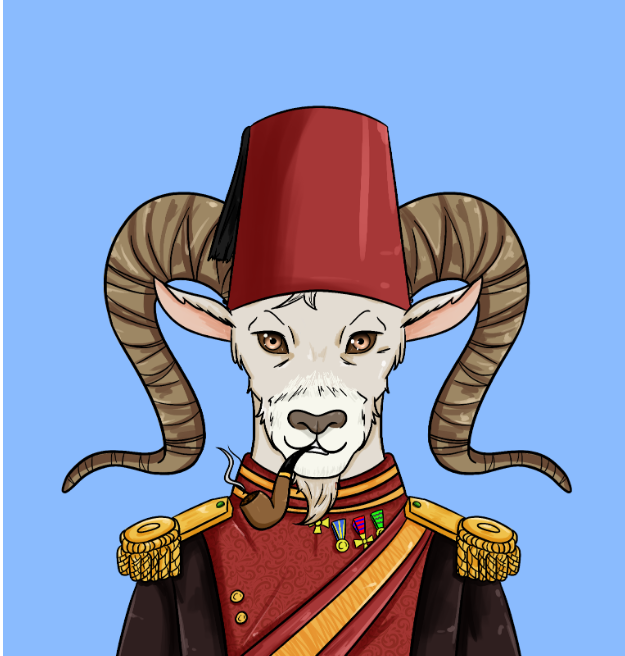 During my time in the NFT community, I had the pleasure of coming across the Royal Goats Club, which is a community of NFT enthusiasts that are all like-minded. Royal Goats Club will be launching their own NFT, but following that their major development is the NFT marketplace that they are currently developing. Two of the things that stood out to me were the bold honesty the project founders had and the fact that the entire team was doxed.
I reached out to Shuja Pakhliwal one of the founders behind Royal Goats Club, and I asked him about what his thoughts were when it came to transparency and honesty, he had this to say:
"A large part of the success of any NFT project comes down to the community. Transparency, vision, and communication are vital to demonstrating to your community where the project is going and why they should be on board. Our goal is to build a community that loves the space we're passionate about and to create something that can grow beyond the bounds of the NFT world that we've seen so far."
That statement is so true, for any brand, success depends on the community. I also had the chance to speak with my friend Devan Leos, who is currently involved with the project, and when I asked him about honesty and transparency, he had this to say:
"I believe honesty is important, and I would also like to say that the Royal Goats Club team has been doing whatever we can for our community, and also everyone on the team treats each other so well; and works so hard to bring our vision to life!"
Fascinating and wonderful insights! This brings us to the next point:
Vision and Roadmaps
When it comes to any project or community, it is pretty clear that vision and a solid roadmap/plan are essential. Why? One word: Longevity
Projects which do not have a long-term roadmap or vision may just have a lack of structure, but it usually means one thing: There are no long-term plans and they are in it for the short term. If there is no major vision or roadmap, and a general lack of passion, then it is a major red flag which may signify that the project is a rug pull.
However, a proper roadmap supplemented with action and visible progress and a long-term vision is a good indicator that the founders are committed and in it for the long haul. Even Gary Vee spoke about this. I will again use Royal Goats Club as an example, according to their website they have a 3-phase roadmap. Phase one is about giving back to the community through giveaways and rewarding their community, then phase 2 consists of minting the Royal Goats Club NFT, and finally in phase 3 they are launching their highly anticipated NFT marketplace, whose name will be decided on by the community.
Obviously roadmaps and vision will differ depending on the project, but a tangible long-term commitment to the project and its community from the founders is very important. As with any other type of community, there are no absolute rules or steps that will ensure a successful launch of any NFT project or community. However, being aware of these core traits is a great way to make sure your involvement with or launch of an NFT community is as successful and enjoyable as possible.
If you do have an NFT project, then make sure you have the right team to help bring it to life. And if you are already involved in an NFT project or community, then make sure you've kept these core traits in mind!
This is not financial advice