Social Listening Tools Powered by AI Going for Deep Personalization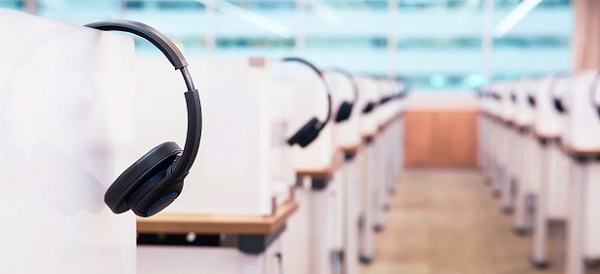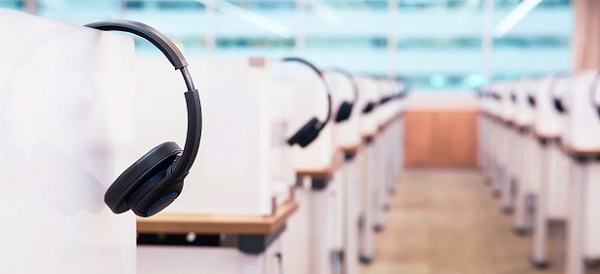 By AI Trends Staff
Social listening tools powered with AI are becoming a powerful way to measure customer sentiment and conduct audience research. These tools are good at mining unstructured text, such as in social media posts, and taking measurements. Brands use them to track, analyze and respond to conversations about them on social media.
"The combination of data analytics, A.I. and social media affords us the ability to deeply and rapidly analyze customer opinions. Trends and patterns appear and enable comprehensive market research into key consumer insights," states Sarah Lim in an account on the blog of Remesh, which offers a platform to support products, campaigns and brands through research.
Social listening helps to discover customer insights and see what the customers value. The insights help to build the relationship with the customer, offer relevant product recommendations and increase sales. One objective is to know what the customers want before they do. Another goal is to reach a deeper level of customer engagement.
One startup is Xineoh, offering to predict consumer behavior with AI. The company positions to offer the same technology Amazon and Netflix have employed to help predict what products consumers would buy. The platform finds patterns in historical consumer data, applies those to current customer data, then issues recommendations. Xineoh's founders have a background in the application of mathematical modeling and machine learning to advertising technology. Based in Johannesburg, South Africa, the company was founded in 2015 and has raised $3.5 million, according to Crunchbase.
Writing in the Hootsuite blog, content marketing consultant Tony Tran defines social listening as when you track your social media platforms for mentions and conversations related to your brand, and then analyze them for insights and opportunities to act.
He suggests a two-step process: first, monitor social media channels for mentions of your brands, competitors, products and keywords related to your business; second, analyze the information for ways to take action, from responding to a happy customer to shifting your entire brand positioning.
Social "listening" is distinguished from social "monitoring" in that social monitoring looks at metrics while social listening adds an action component that responds to the data, Tran suggests.
"Social listening looks beyond the numbers to consider the mood behind the data," he states; some refer to this as "social media sentiment."
He offered five tips for social listening: listen everywhere; learn from the competition; collaborate with other teams; roll with the changes; take action.
Hootsuite offers its own social listening tool for setting up a listening post; it can also be paired with resources from BrandWatch, a digital consumer intelligence company, to access 1.3 trillion social posts in real time.
Here is a look at selected companies offering social listening products or services.
Digimind Offers AI-Powered Social Media Listening
Digimind describes its services as being AI-powered social media listening, providing real-time software to assist brands to listen, engage, analyze, and report, according to an account from Influencer Marketing Hub. The tool displays social conversations about the customer's brand, splitting them into categories and giving each a sentiment rating of positive, negative or neutral.
Digimind Social also allows you to see your brand image based on Google search behavior. You can follow in real-time what your customers want to know about your brands, products, people, and those of your competitors.
The company launched Digimind AI Sense in late 2018, resulting from joint research work between Digimind Labs and IBM Research teams. The tool was a response to markets who expressed interest in using AI to deliver better customer experiences, to analyze a lot of data and achieve highly-granular personalization as a result.
Digimind AI Sense was said to leverage machine learning, Natural Language Processing and image recognition. It offered automated tagging of mentions, relevance scoring, sentiment analysis based on thousands of qualified mentions, and image recognition trained on thousands of qualified images. This would allow users to see text mentions of their brands with logo presentations as well.
Synthesio Offers Social Media Intelligence
Synthesio positions as offering social media intelligence plus next-generation AI. The firm's Social Media Intelligence Suite monitors the online presence of the business and provides insight. The platform captures social media information from 195 companies in more than 80 languages, and captures sentiment analysis in more than 20 languages, according to the company. The listening platform can be customized and integrated into a dashboard, along with paywall data from LexisNexis, logo recognition and consumer reviews.
The Synthesio platform can track views, likes, favorites, replies, retweets, and shares from Facebook, Twitter, Instagram, and YouTube directly onto the listening dashboards. Users can add high-level business intelligence with Media Value and Engagement Rate widgets.
Massive pre-filtered data sets can be exported via API or using an in-house tool; social listening metrics can be merged with performance data in many SaaS business intelligence tools.
The company announced its Signal trend detection and insight module in 2019, a result of a collaboration with its parent Ipsos, which has years of experience with data science and statistics. The two companies outlined plans to bring new products and features to market as a result of significant investments in AI, R&D staff, data sources, integrations, images and video analysis, sentiment analysis and user experience.
Read the source articles at Remesh, Hootsuite and Influencer Marketing Hub.