South Korean Government Invests $117M on Metaverse Projects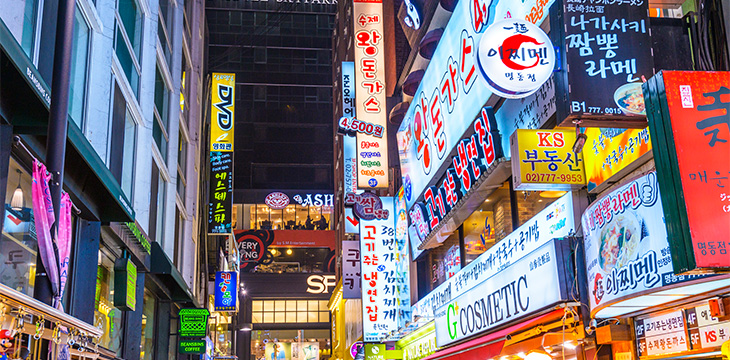 "The metaverse is an uncharted digital continent with indefinite potential. Anyone can realize their dreams. In particular, metaverse will become a place where the youth can take up more challenges, grow and leap forward a greater world."
These are the words uttered by South Korea's Ministry of Science and ICT (MSIT) Minister Hyesook Lim as the leading figure in South Korea's plan to develop and adopt the virtual world called the metaverse. The South Korean government has massive, ambitious plans for the metaverse, as they earmarked KRW223.7 billion (U.S.$177.1 million) for projects involving it.
This investment is solely for the development of metaverse projects as part of a new program called the Digital New Deal. It is the country's five-year, radical laying out of foundations for a digital economy that will spur not only the innovation of emerging technologies, but also economic growth.
Information and Communications Technology (ICT) is undoubtedly transforming the global economy. The new digital economy that is emerging is built on technologies such as blockchain, 5G, IPv6, Web3, artificial intelligence (AI), and experiential reality (XR), which is a combination of augmented and virtual realities (AR/VR).
HIS Markit, an information services provider, estimates that by 2035, the 5G global value chain will be worth $3.6 trillion and support 22.3 million jobs. Other emerging technologies are expected to perform similarly, moving countries such as South Korea to get a head start in developing these technologies in order to lead this new digital economy.
South Korea's metaverse strategy consists of four main aspects. First, the government will reinvigorate the metaverse ecosystem by fostering an environment for metaverse platforms to be developed.
Second, the South Korean government will nurture the experts and talents in the metaverse field. Subsequently, they will provide people with opportunities to access the metaverse without regional restrictions and to participate in a variety of metaverse-related events, such as blockchain conferences and conventions.
Third, the four-pronged plan will nurture leading companies and industry leaders that work and specialize with the metaverse. They will allocate substantial funds to buttress the metaverse by providing demonstration facilities and all sorts of metaverse infrastructure and tools that will assist them in research and development.
And last, the country will create a space that is founded on strong ethical principles. The government believes that even in digital worlds, fraud and other criminal activities will still be present; and thus, there is a need to prevent them. In line with this, the Ministry unveiled the "Metaverse Ethical Principles" during the ministers' meeting at the Seoul Government Complex.
These principles revolve around three core values of sincere identity, safe experience, and sustainable prosperity. Furthermore, the MSIT will expand and elaborate these core principles into eight branches: authenticity, autonomy, reciprocity and respect for privacy, fairness, personal information protection, inclusiveness, and responsibility for the future.
The metaverse has grown so much from what others may call as a niche area of the Web 3.0, and is now slated to become a potential $10-trillion industry. Its growth has forced governments worldwide to take an interest in developing virtual worlds, with several countries launching metaverse strategies of their own.
Lim believes that the metaverse plan will only help them "better respond to disruptive innovation and emerging new technologies," and to be "prepared for the future." The Ministry wishes to ensure and accomplish diverse support strategies faithfully and genuinely so that South Korea can become a leader of the metaverse.