Startup Office Tips: How to Design a Culture-Consistent Workplace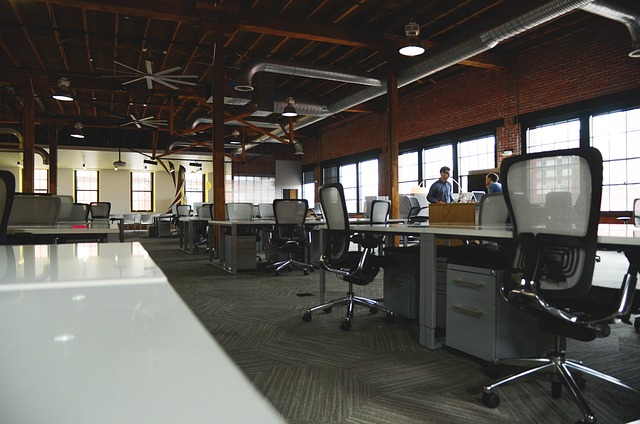 Designing a workspace that reflects your company's culture
Choosing a workplace design that is in alignment with your company's culture is crucial for your business. Designing a workplace that is consistent with your values will encourage employees to stay, and will also reinforce your brand's culture. To do this, begin by creating a culture-based self-assessment tool. This three-page PDF includes 16 questions to help you gauge the current culture of your company.
Ultimately, a workspace is an expression of your company's culture and spirit. It reflects the way your employees work, and it reacts to those behaviors. For example, a workspace for an exploratory company may be different than a workspace for an organization with a more structured, organized culture. As your company's culture changes, so does your workspace. If you're looking to attract creative people, it is crucial to create an environment that reflects the type of people you hire.
Designing a reception area
The reception area is the face of your company and a huge part of office design. If it's not appealing, it will convey the wrong impression to visitors. Instead, create a warm, welcoming space that speaks to your business's values. To accomplish this, you can consider hiring an expert to come in and redesign your reception area.
Choosing the right seating for your reception area is an important consideration. Choose pieces that can accommodate different body shapes and sizes. Also, consider whether or not clients use wheelchairs or walkers. This will require more space in the room.
Designing a brainstorming area
Creating a creative space in your office can help you come up with great ideas, and the right design can promote innovation. A brainstorming area should have lots of natural light, and it should be painted in soothing colors like sky blue, mauve, and blue-green. The room should also be organized with layered storage, and you may want to consider adding rugs to absorb noise.
Brainstorming activities should be time-bound and goal-oriented. They should be inclusive of different perspectives, and no one should feel like they have to hide behind a hat. Participants should also be free to use a variety of tools, such as sticky notes, to generate ideas.
Designing a coffee bar
There are several aspects to consider when designing a coffee bar in a startup office. One important aspect is the flow of customers. Make sure you plan for a traffic control plan so that your customers can enter the area without any problems. Additionally, make sure that your coffee bar allows your employees to work with ease.
The first thing to do is register your coffee bar. You can choose from a sole proprietorship or a limited liability company. Once you have decided on this, you will need to file the appropriate paperwork and pay fees to register your business. Contact your state's secretary of state office to begin the process.
Designing a common area
Whether your business is large or small, a common area can help you foster a healthy work environment, like with office huts. This space usually includes seating areas and can be found outside of conference rooms, next to kitchens or recreation spaces, or in other underutilized spaces. It can also help foster team bonds, encourage open conversation, and foster innovation.
Your startup office's common area should reflect the culture and vision of your company. The first impression you make to customers should be of your company's values and culture. Incorporating these into your office design is an easy way to remind customers and employees of what you stand for.