Tech Giants Compete to be the Ready Player in the Metaverse

LaLiga has reached an agreement with Korean company TVM to become the official sponsor of LaLiga's metaverse and partner in the development of a unique ecosystem for Spanish sports organizations in this virtual space. A virtual world using AR technology, focused on the fan experience. Official content from sports clubs, such as press conferences, library of club announcements, match highlights and player interviews, will be available in the metaverse.

Jorge de la Vega, commercial and marketing director of La Liga, said, "La Liga is always looking for new ways to offer the best product to a global audience, and this process requires the best partners. The global partnership agreement with TVM is a testament to the ability to reach out to an ecosystem with unparalleled potential, because that's what the Metaverse is." TVM Vice President Yoon Chul Kim also responded, "Technology is constantly and rapidly changing and evolving, and for now, one of the best ways to successfully deliver digital sports content to users combined with non-sports content is the metaverse. TVM will work with La Liga to create a world where anything is possible."
In fact, metaverse is a generic term for immersive virtual worlds, an audiovisual enhancement of cyberspace, and an upgraded version of the evolution of the digital world from 2D to 3D. The metaverse has not yet brought completely independent new technologies and is still dependent on the convergence and integration of many existing technologies such as big data, cloud computing, blockchain, virtual reality, augmented reality and digital twin. On the one hand, driven by the scenario application, different technologies in the process of combination and integration are likely to change from quantitative to qualitative changes, driving new technological changes. On the other hand, all kinds of technologies are then superimposed and evolving, and have now become buzzwords and industry transaction driving factors in the technology industry.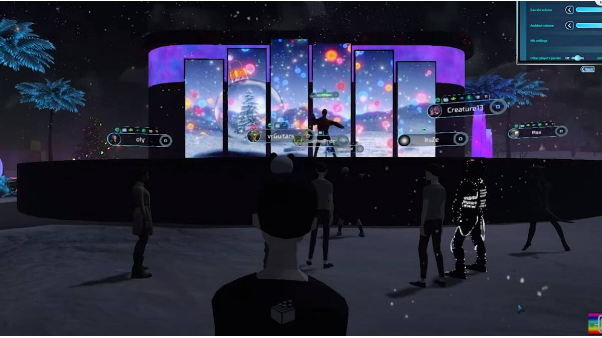 Big players flock to the metaverse
Recently, Sony Group held a corporate strategy meeting for fiscal year 2022 and mentioned plans for the metaverse, with Group Chairman Kenichiro Yoshida saying that Sony is ready to play a leading role in the metaverse space. Whether it's online services in games, or joining forces with Manchester City Football Club to create a sports space, to Sony Music artists performing live virtual performances in a music space, Sony is creating new online entertainment experiences.
In addition, the Japanese financial giant Nomura Securities is building a team to help companies expand their business in the virtual reality market of the "metaverse". The company is going further into digital services and expanding into the private market to increase profits. Nomura is considering using its strengths as an investment bank to help raise capital for a number of companies involved in the virtual sector, according to the firm's head, Kaoru Numata. Nomura is still working out the details of its plans to expand in the virtual reality market, possibly through digital assets to create securities for profit, he added.
It is worth mentioning that since last year, when Zuckerberg renamed Facebook to Meta, the metaverse has become a phenomenal topic, and capital investments have been pouring in. A 45-page Analysis Group report on the metaverse is a comprehensive verification of the capital bets. Most importantly, in 2022, the "metaverse" will not only become a global battleground, but also an important window for tech giants and investment institutions to seize the opportunity to lay out the metaverse-related industry track.
Tech giants develop underlying technology for metaverse
Experts analyze that after the application of AR and VR in the metaverse, the way to manipulate devices will be extended from the existing fingers to other organs, and the search engine, which combines multiple inputs, will also be the underlying infrastructure. Among the five pieces of hardware released at Google's 2022 I/O developer conference, there was nothing that ruffled the audience's feathers more than an AR glasses that helped achieve accessible communication. In one of the demo videos, a language barrier situation exists between family members of Chinese immigrants. The glasses, however, use AR technology to translate the language heard into subtitles that are projected on the lenses. The user wears it to communicate with someone face-to-face, and even if he or she does not understand the language spoken, he or she can understand what the other person is saying through the translated text.
Although Google did not mention the metaverse, in addition to AR glasses, Google has already started the layout of artificial intelligence, software, hardware, content and other aspects related to the meta-universe, and its strategic intention points to the future metaverse trend is very clear. If Meta envisages a new virtual world space, Google will take AR devices to solve the basic language communication difficulties as a starting point, and gradually "embed" more virtual objects into the real world in the future. It will gradually gain more users and use scenarios, and make the cloud game business in Google's future strategy more mature, and finally reach the cloud universe.
According to Bloomberg, Apple has unveiled a mixed reality headset that is in testing. At the same time, Apple has accelerated the development of rOS (reality OS, "reality operating system"), which will be used for mixed reality hardware devices. This may mean that Apple has officially joined the battle of "metaverse" after Meta and Google. Because the current Apple is in the "growth anxiety": iPhone growth is slowing down, iPad growth has stagnated, and no new hardware devices have been released for years.
Clearly, MR technology, which covers both traditional VR and AR, has the potential to provide Apple with a new source of revenue. Apple's ambition is certainly not limited to selling hardware devices, just like Meta and Google. It definitely wants to build a "metaverse ecology" covering hardware, software and services. After Apple's entry, there are not many tech giants around the world that have not ventured into the metaverse.
Another tech giant, the first share of metaverse holographic AR, WiMi Hologram Cloud (NASDAQ:WIMI), has also entered the metaverse. It has laid out AI, 5G, VR/AR, edge computing, etc. At the same time, it has launched metaverse marketing comprehensive solutions with its leading industrial service capability, content creative capability and IP operation capability, providing brand holographic AR advertising and marketing, virtual space plus digital human, and metaverse industry innovation services. With the joint support of technical ability and creative marketing ability, WIMI has more advantages in providing metaverse innovation services for enterprises and users.
Specifically, under the trend of normalization of the epidemic, WIMI will rely on its technical and industrial resource advantages to develop metaverse virtual meeting solutions to jointly serve the exhibition and convention event industry and assist enterprises in brand marketing. Through the presentation of virtual-real fusion scenes, AR enhances the immersive interactive experience in events, empowers the transformation and upgrading of exhibition enterprises, and delivers high-value event solutions for event organizers, organizations and corporate customers through metaverse digital technology, helping exhibition enterprises gain more business growth opportunities. In recent years, WIMI has accumulated resources and services in the fields of advertising, XR, digital marketing and digital intelligence exhibition, further playing the role of industry chain connector, deeply linking the industry, and continuously exploring the innovative development and practical application of metaverse digital industry.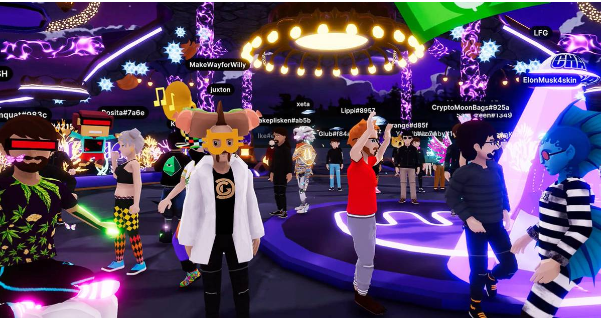 Conclusion
The struggle for players in the metaverse will probably continue for years and even decades. From both an empirical and logical point of view, most people will also expect to have a "second life" in the metaverse, not just a continuation of their real life; therefore, whoever can provide richer entertainment content is likely to have a head start in the early stages of the metaverse. Companies that want to win the battle of the metaverse need to be confident in their own metaverse prospects. In other words, they have to believe in their own content ecology and content development capabilities.