Tech Tools that Make a Real Difference and Improve Business Efficiency
Business organizations of today are driven by tech workings of productivity and collaboration. They are empowered to communicate, allocate resources, and pursue tasks more efficiently.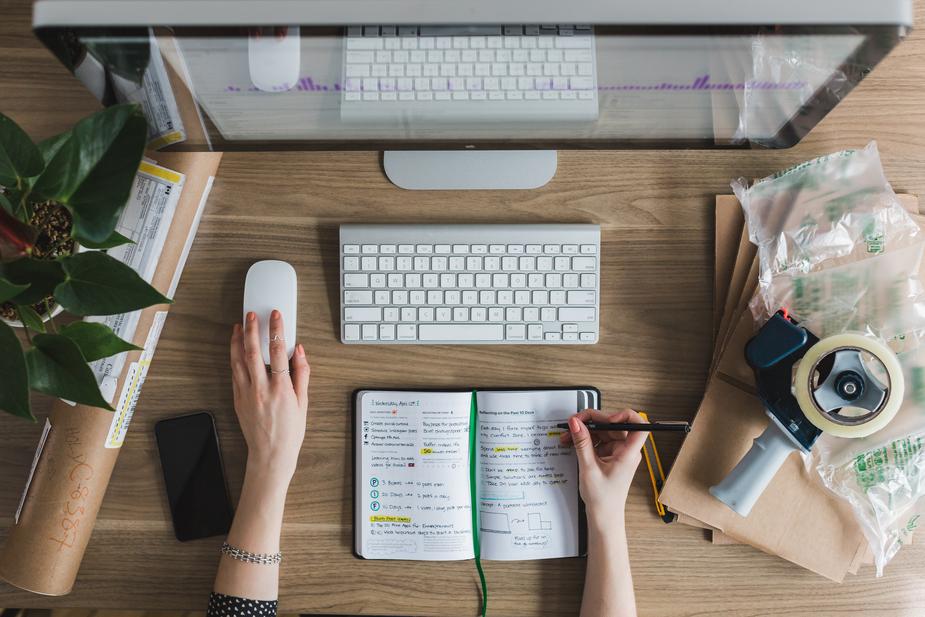 Business organizations of today are driven by tech workings of productivity and collaboration. They are empowered to communicate, allocate resources, and pursue tasks more efficiently.  We have come to the new frontier of business, and falling back is not an option. Yet, tech utilization does not always play out to one's utmost favor. Namely, you have to implement innovations smoothly and overcome obstacles such as strategic alignment and priority management.
Reaching new heights
First off, note that many companies let employees utilize their own personal tools. Bring your own device (BYOD) policies are gaining traction across industry sectors, thanks to the smartphone proliferation and advanced tech solutions like Parallels. They facilitate cross-platform integration and provide remote access from almost any device. The only problem is that this practice creates security loopholes and makes the business network more vulnerable to cyber attacks.
Cell phones, in any regard, all vital to staying in touch with customers, clients, and colleagues. Then again, they are far from the only weapon in the arsenal because we have witnessed the upswing of various collaboration tools. They are nothing short of a game-changer, allowing managers and business owners to coordinate different, remote teams and take advantage of flexible work. There are some amazing all-in-one tools such as iMeet that feature web, video, and audio conferencing.
Of course, there is no shortage of other tools for seamless communication, including Slack, Skype, Messenger, SMSs etc. Indeed, sharing links, files, and ideas has never been easier.  At a broader scale, across multifarious online communication channels and platforms, huge amounts of data move every day. Using cutting-edge tools for data gathering and processing as well as robust business analytics software, businessmen can obtain valuable consumer data and gain deep insights into patterns of shopping behavior.
Like clockwork
Furthermore, automation technology is here to stay and rock the business world. It streamlines office management as well as key processes such as office supplies ordering. It is possible to handle these tasks from a single platform, which does most of the heavy lifting. Along the similar lines, email marketing, which still brings unparalleled ROI, is made simple with automation tools. Marketers are in a good position to reach a wide audience without investing a great deal of effort or a truckload of money.
This brings us to the crucial point that modern technology frees up your time as well and enables you to dedicate it to core aspects of running a business. Take the example of expense processing apps that turn previously time-consuming tasks into a breeze. Submit a receipt by capturing a photo with your smartphone and avoid all the spreadsheet hassle. Likewise, you can steer away from tedious printing, scanning, and emailing by signing the documents electronically.
Cover all the bases
Customer service is another area which has undergone a dynamic transformation under the influence of digital surge. In a vast cyber ecosystem, brands have to identify hubs (mostly social media), where potential customers spend most of their time. Then, they can proceed to engage them with quality content and targeted messages. The interaction occurs instantaneously and 24/7, which means that businesses add true value, offer online help and answer questions from users.
As you can see, there is virtually a myriad of tools that can benefit your organizations in terms of productivity. To really impact the bottom line, however, you need to make informed decisions and cherry-pick your instruments. It is a good idea to go for solutions that are scalable, meet specific industry requirements, and are easy to integrate. Finally, remember that the staff must be trained to use them to their maximum potential. Otherwise, they may do more harm than good.
Get ahead of the curve
Nowadays, it is impossible to imagine a business without all the marvels of modern tech. The times when we were surrounded by piles of paperwork and ton of frustrating tasks are coming to an end. Companies of all shapes and sizes can reap opulent dividends from tech implementation. From social networking to email automation, the opportunities abound. So, do not miss your chance to take the efficiency to new heights and fine-tune day-to-day operations.