Technology That You Can Leverage To Improve Your Quality Of Life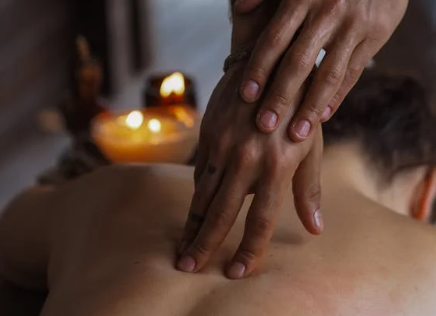 Technology is not just a distraction but can improve the quality of your life. Too many people just surf social media rather than taking advantage of all technology has to offer. You can do everything from tracking your caloric intake to seeing how many steps you took on a particular day. Wearable technology can provide feedback immediately on aspects of your health like recovery or sleep quality. You simply have to do a bit of research as there might be a product that causes your life quality to increase immensely. The following are ways that you can leverage technology to improve your quality of life.
Researching Businesses Is Seamless 
Working with top local businesses can make the life of any individual easier. This could be an HVAC repair company or a law firm. A top local online business directory can help aggregate the businesses that are reputable in a particular area. Online reviews can reveal the truth about businesses that do not live up to what their customers believe they should. Holding businesses accountable has allowed them to improve as they receive constructive feedback from customers in some reviews. Others are just insulting as people don't seem to understand the difference between feedback and trashing an entire corporate entity. 
Improving Your Health Conveniently
The number of home fitness systems available online is staggering. There can even be real-time input from trainers you are working with from around the world. The fact that so many people have been given the opportunity to work remotely has helped shape the home fitness technology that is being released. Ordering food online is another great option as there are meal delivery kits that can help improve the overall way that you are eating.
You are going to be able to figure out various health hacks for yourself if tracking your sleep, how you eat and exercise intensity. You might find that a particular meal allows you to get better sleep or even allows you to ramp up your workouts. Take the time to track as many variables as you can as you would be surprised as to how much better your performance can be. 
Relaxation Tech
The days of hot tubs being clunky and difficult to install are over. Hot tubs can even help target problem areas of a person with jets. Other people might find relaxing with certain music that turns off at a certain point and allows them to fall asleep peacefully. Meditation can be guided by a video online in a seamless way but make sure to turn off other notifications as these can act as a distraction. Massage chairs are another part of relaxation technology that has improved with heating capabilities that allow you to truly relax with various types of massage and pressure levels. 
Technology should be used to its fullest extent when it comes to making your life easier or leading you to be healthier. Take the time to figure out what areas you need to improve along with what technology can assist you.