The Benefits of a CMO – Without the Budget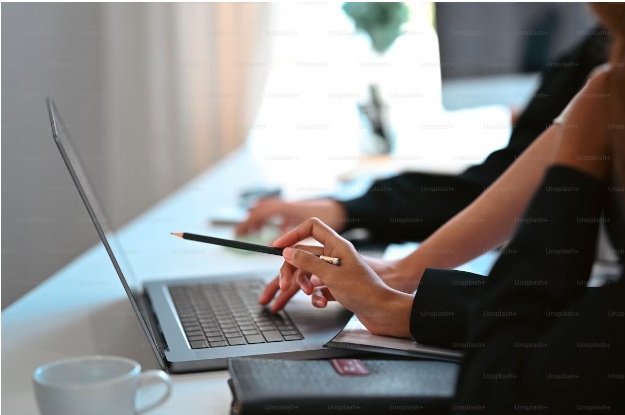 Many companies struggle with the decision to hire a Chief Marketing Officer (CMO) due to budget constraints. While a CMO can offer a huge range of valuable benefits, bringing a level of expertise and experience that can elevate a brand's marketing efforts, investing in a CMO may require a larger budget than a smaller company has available.
A CMO's unique set of skills can help a company achieve their business goals more effectively. They can develop and implement a comprehensive marketing strategy, manage marketing budgets, lead cross-functional teams, and stay ahead of industry trends.
But a lot of smaller businesses simply can't justify the cost – so instead, they save money by hiring a Marketing Director or Manager to handle marketing. Unfortunately, they don't always consider the potential cost of missed opportunities and ineffective marketing campaigns. Without a CMO, your marketing efforts may lack cohesion and direction, resulting in a fragmented approach that fails to connect with your target audience. A CMO's talents can lead to greatly increased revenue and much more long-term success for your business.
So – how can a small or mid-sized company retain a CMO when they honestly can't justify the cost? The good news is that digifora has an answer. This innovative firm provides fractional CMO services, which means you're getting the benefits of a CMO without sacrificing your budget.
How does it work? The president and founder of digifora, Justin Brackett – who himself has over 15 years of experience in marketing and specializes in CMO services – says that it's important to have options.
"When a company hires digifora as their Fractional CMO Company for a period of 24 months, we use tried and tested methods to achieve a number of goals," Brackett shares. "We can turn around your marketing efforts, decrease your stress levels, help you save money, boost your team's morale, fix struggling systems, enhance your profits, establish trust with your target audience, and help you get the talent you need."
With digifora as a partner, businesses can be assured that their marketing needs are in good hands. And it's a 24-month boost, rather than a full-time commitment. "A partnership with us lets companies learn at a leisurely pace," Brackett says. "Toward the end of our partnership, we work with you to find a new marketing director and integrate them into the systems that we've built, setting them up for success."
So – who is digifora? The fractional CMO agency was launched in 2021 with a mission to help companies achieve their marketing goals, optimize transformation processes, and achieve business objectives by providing expert marketing strategies that yield results, build trust, and give peace of mind.
Brackett's team of seasoned fractional CMOs and marketing experts offer a range of marketing services to their clients, including brand strategy, PR, digital marketing, content marketing, and social media. The company's approach to marketing is based on a person-oriented philosophy, which emphasizes creating a positive impact on others and the world as a whole, rather than just focusing on financial achievements.
"Over the next five years, we're poised to become one of the fastest-growing companies in the business," says Brackett. "We have a core value of trust. Our goal is to make significant changes in the marketing space."
Through its commitment to providing personalized and effective marketing solutions, digifora envisions itself as a top choice for businesses seeking to optimize their marketing performance. The company aspires to expand its team of experienced professionals and to continue to stay ahead of industry trends and technological advancements.
By staying true to its core values and mission, digifora strives to establish long-term partnerships with clients, helping them achieve their business objectives and grow their brand. With its eyes set on the future, digifora is poised to make a lasting impact in the marketing industry, and become a trusted and reliable partner for businesses of all sizes.
Learn more: https://digifora.com/