The Benefits of Trailer Rental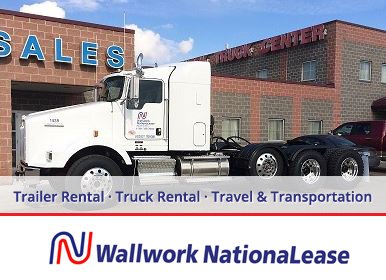 If you have not yet considered the benefits of trailer rental for your rig, take a moment and pause. When you need an extra trailer to meet the ever changing requirements of today's business world, or perhaps a short or long term replacement while your current trailer is being repaired, trailer rental is the ideal option for you. A reputable dealer will offer short term, full service, and long term truck and trailer leasing solutions.
Here are just a few of the many benefits that trailer rental has to offer:
Ramp up for unexpected or seasonal peak volume

You can keep rentals only as long as you need them.

Ensure compliance with government regulations

You can easily keep pace with regulatory changes within the trucking industry.

Access a large inventory of the newest trailers

You can explore the most recent trailer specs and the newest technologies designed for low maintenance, damage resistance, and cost savings – without a long term commitment.

Avoid large cash outlays and compensate for trailer shortages

Rental trailers offer temporary and quick fleet growth when it's needed.

Add a national trailer network to your business's supply chain

Larger dealers have nationwide networks that can be accessed from almost anywhere in the country.

Respond quickly and efficiently to emergencies

Even when disaster strikes, trailer rentals can be used to get your business moving again quickly.

Free trailer tracking can save you money

When you're ready to return your rental, rental trailers can be located easily.
Commercial trailer rental also makes perfect sense for drivers who are credit challenged or for those who do not have the funds to cover a down payment and other startup costs. In particular, carriers are heavily marketing leasing and rental opportunities to big rig drivers as an alternative path to truck and trailer ownership, and thousands of drivers have taken advantage of what they are offering. Terms are going to differ from carrier to the next, but just a few of the benefits that trailer rental has to offer include:
No or low down payments
Low deposit requirements
No long term commitments
Pride of ownership
Relaxed credit standards (in some cases, there will be no credit check at all)
Rental completion incentives (rental buyouts, cash back, etc.)
Have you ever heard the expression "try before you buy?" This type of trailer rental arrangement provides you with the opportunity to experience firsthand the benefits of owning a particular brand of trailer, while limiting your personal, financial risk. Ideally, you should look for a dealer who offers walk-away leases, which means that you can simply walk away from your rental obligation if things do not work out.
Whether you choose to use trailer rental as a temporary means of solving an urgent need, or as a means of trying before you buy, semi truck trailer rental has many benefits to offer.