The eMIP Arch digital archiving solution – ensures the fulfillment of 5 of the DESI criteria, financed by the PNRR program – SME Digitalization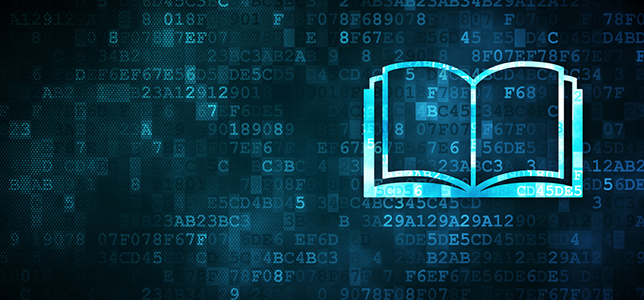 Are you ready to take your business into the future and begin digitizing? Then you need to look no further than the eMIP Arch digital archiving solution, which is designed to help you meet five of the DESI criteria through the PNRR program for SME Digitalization.
The eMIP ecosystem includes a range of B2B SaaS solutions that are designed to digitize your organizational processes for sustainable growth. And with eMIP Arch, you can access a digital archiving solution that provides unparalleled value for SMEs and non-profit organizations alike.
Overview of the eMIP Ecosystem
The eMIP ecosystem is a complete digital archiving solution, offering innovative and world-class software services to SMEs and non-profits. Specifically, the eMIP Arch archiving solution allows your business to easily manage, store and streamline your documents on the cloud.
With the eMIP Arch digital archiving solution, you can ensure the fulfillment of five out fo the six DESI Criteria. Financed by the PNRR program, it provides SMEs with a secure, efficient, and cost-effective way to digitally organize their data for in-depth analysis, rapid decision-making processes, and streamlined organizational processes.
What Is eMIP Arch?
eMIP Arch is a digital archiving solution that was developed as part of the eMIP ecosystem. It facilitates the efficient, secure, and cost-effective storage, management, and retrieval of an organization's documents, images, and other files.
Thanks to its advanced features, eMIP Arch complies with 5 of the DESI criteria for European digital archiving systems – data integrity, authentication and traceability of documents, data security, document audibility, and verifiability for document provenance. Moreover, it helps organizations meet their GDPR compliance requirements.
Digital Archiving Solutions for SMEs:
If you're a small business owner, you know how important it is to keep your records organized. But with so much paperwork to deal with, digital archiving can be a huge timesaver. That's why eMIP Arch offers digital archiving solutions for SMEs.
With eMIP Arch, SMEs, and non-profit organizations can digitize their organizational processes for faster and more efficient record keeping. This process allows them to access and store documents quickly using a secure cloud-based platform. It also helps to reduce legal risk and improve the organization's accountability since all documents are securely stored and easily retrievable.
Better yet, the eMIP arch has partnered with the EMIP Association to offer educational licenses to people belonging to vulnerable groups in risk situations. This means that SMEs can acquire 1+2 licenses to ensure the fulfillment of 5 of the DESI criteria financed by the PNRR program – all this to support their employees in need and help them take steps towards sustainable development.
So if you're a small business owner looking for a reliable digital archiving solution for your organization, consider giving eMIP Arch a try today!
The DESI Criteria and PNRR Program:
You might already know that the eMIP Arch digital archiving solution is something special—but you might not be aware that it fulfills 5 of the DESI criteria, which is part of the PNRR Program.
The DESI Criteria:
The DESI criteria are a set of guidelines that must be met for businesses to receive government funding for their projects and initiatives.
Some of the criteria include:
Innovation: projects need to involve innovative solutions, such as new technologies, methods, or applications.

Qualification: companies and individuals must demonstrate their proficiency in technology and project management skills.

Sustainability: Projects have to have a long-term, sustainable vision and plan for development to receive financing from the government.

Impact: Projects need to have a real impact on their target audience, whether it's helping people, generating new jobs, or empowering communities.
The PNRR Program:
The eMIP Arch suite of solutions meets all 5 criteria set by the DESI program and is eligible to receive funds from the PNRR Program—a national program in Romania focusing on digitalization initiatives run by SMEs and non-profit organizations that want to contribute toward more sustainable societies.
Benefits of Using the eMIP Arch Digital Archiving Solution
When it comes to digital archiving solutions, the eMIP Arch is one of the best in the business. I: it's an all-in-one solution that provides a secure and reliable way to store, share, and back up files. The benefits of using eMIP Arch are many—here are just five of them:
Compliance:
The eMIP Arch digital archiving solution ensures full compliance with international standards and classifies data so you can easily comply with data protection regulations like GDPR or local legislation and other international standards. With weMIP Arch, you always know that your data is safe and secure.
Security:
MIP Arch automatically encrypts your data so that only authorized people can access your files. All data stored with eMIP Arch has multiple layers of protection, making sure that all files remain confidential. You don't have to worry about any unauthorized access or theft of your valuable documents.
Reliability:
The eMIP Arch digital archiving solution is reliable and provides continuous backup of your files in the cloud, so you can have peace of mind knowing that all your important documents are properly backed up at all times. It also offers 24/7 customer support to ensure that you always get help when you need it.
Accessibility:
The eMIP Arch digital archiving solution allows users to access their files from anywhere, anytime—all they need is an internet connection. This means you can get quick access to important documents whenever you need them, no matter where you are in the world.
Here is the list of some users who already use B2B solutions from eMIP: EURO JOBS SRL.
Accessing the eMIP Arch Educational Licenses:
The eMIP Arch digital archiving solution is easily accessible and is available through the acquisition of an educational license offered by the eMIP Association. This license provides a comprehensive suite of features that enable users to organize and store their documents, with the ultimate goal of improving their workflows.
What's more, there is also an additional incentive for SMEs that employ people in risk situations to purchase these educational licenses: we offer 1+2 licenses or free access to eMIP Arch for SMEs who meet certain criteria. This generous offer aims to ensure that vulnerable people don't miss the opportunity to use digital tools such as eMIP Arch and remain part of economic and social processes despite the circumstances.
By acquiring an eMIP Associaton educational license, you will benefit from:
Accessing all features available on the platform

Advanced digital indexing technology

Document search & retrieval capabilities

Automated document scanning & conversion capabilities

Secure storage of documents in digital format
Conclusion:
eMIP Arch is an innovative digital archiving solution that helps ensure the fulfillment of 5 of the DESI criteria and is financed by the PNRR program, providing the support needed to ensure the digitalization of SMEs and non-profit organizations in pursuit of sustainable development. Moreover, it offers educational licenses to vulnerable populations, free of charge, to give them access to the benefits of having their data archived digitally.