The Future of Business Formation: How US Companies Lead The Charge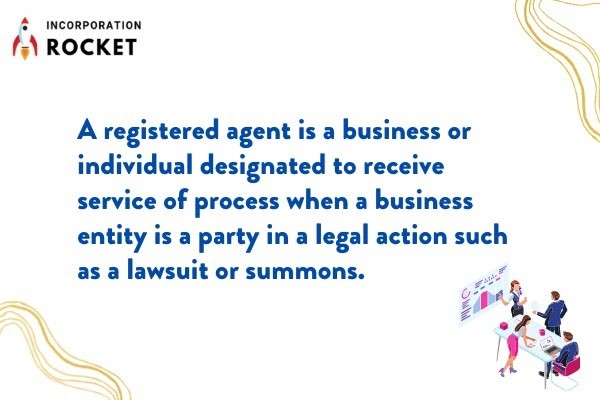 According to the Small Business Administration, there are 30.7 million small businesses in the United States, accounting for 99.9% of all businesses in the country. Starting a business in the United States proves to be a very profitable venture.
The business world is constantly evolving and changing but one thing remains constant. When a business is formed a registered agent should be appointed. A registered agent is required for all business entities. Simply explained, a registered agent is a person who is responsible for receiving and delivering legal correspondence to you. There are plenty of services across the country that can help you with this. When choosing a registered agent, you should consider more than pricing, as tempting as it may be. Registered agents serve a vital role, and the best registered agent services are swift, dependable, and simple to use.
Below we will discuss some of the top registered agent services that is at the forefront of leading change in the business formation sector: 
ZenBusiness
ZenBusiness' standout feature is that they provide LLC and incorporation services for $39, which is less than most competitors charge, and that bundle includes a full year of registered agent service. Their registered agent service, which is available as a stand-alone function, is also rather enticing, as it costs only $99 per year. ZenBusiness' finest feature, aside from their reasonably priced solutions, is their outstanding client feedback. We uncovered almost 4,700 online reviews of their services, almost all of which were good. Their customers are often bragging about how much money ZenBusiness saved them and how simple it is to use their services.
Northwest Registered Agent
Northwest started in this market in 1998, and since then, they've handled over two million corporate clients. Their "Corporate Guides" system provides client support. This essentially means that you'll get a response from a highly knowledgeable support representative whenever you phone or email them. Their services are offered in a straightforward, straightforward manner, with a strong emphasis on their registered agent service, which is one of their most popular offers. While there are cheaper solutions, Northwest offers volume discounts that reduce the price per state to about $100 per year if you need coverage in five or more states.
Incfile
Incfile's business formation packages include an outstanding list of features, one of which is registered agent service. They include 12 months of registered agent service with any of their incorporation packages at no additional cost, and they also have one of the lowest annual renewal fees in the industry. Incfile is a strong contender for anyone looking for a dependable and reasonable registered agent service. Plus, if you're trying to start a business online, they provide a number of add-on services that might really help you out (for example, they offer many custom documents, business contract templates, and more).
Rocket Lawyer
Aside from Incfile and ZenBusiness, Rocket Lawyer offers the next-best client feedback in this guide, with thousands of evaluations online, the majority of which are quite good. Rocket Lawyer's $149.99 pricing point isn't ideal, but if you upgrade to their Premium legal services membership for $39.99 per month, you'll get a 25% discount on registered agent service and free formation. They're one of the most seasoned business services firms in the sector, having handled more than 20 million consumers since their inception in 2008.
Why To Use A Registered Agent Service
Although any adult can act as a registered agent in theory, there are various reasons why you would choose to employ a registered agent service instead:
Your agent will be able to meet the legal obligation of being on the premises during the workday if you use a service.

Whenever you don't use a service, you'll have to remember to update your state's agent designation if your agent's address changes or if your agent is an employee who leaves the organization.

An agent service will be able to identify critical papers and will have a system in place to send them to you.

You run the danger of having legal papers served in front of customers or other employees if someone at your company acts as your agent.

It's easier to choose a registered agent service that can handle your needs in numerous states if you're registering your business in multiple states.
Final Thought
As mentioned earlier, business is constantly changing and evolving. All the companies mentioned above are great options for your business formation needs. As the future of business is changing, entrepreneurs should adopt accordingly.