The Latest News on LLC Formation in India: An Insider Perspective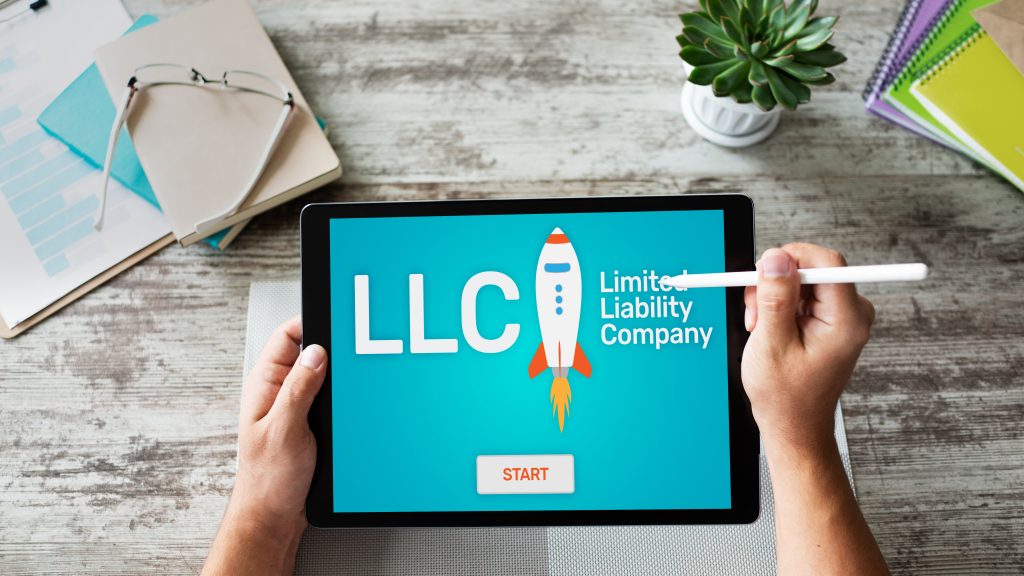 Recent studies have shown that India currently has the world's third-largest startup ecosystem, with 38 unicorns (companies valued at more than $1 billion). Despite the economic disruption caused by the Covid-19 pandemic, the country produced roughly 12 unicorns in 2020.
India's startup business ecosystem has exploded in recent years. This expansion can also be witnessed in the startup world within the United States. When it came to determining which business model startups prefer, LLC formation was at the top of the list.
A limited liability company, or LLC, is a legal business entity that combines corporate and sole proprietorship characteristics. An LLC has the option of having a single owner or several owners, referred to as members. According to the IRS, the company's shares are not distributed evenly, offering chances for both senior and junior members.
There are five requirements for creating an LLC:
A name for your LLC is required.

The LLC's members must supply their names, addresses, and signatures.

A registered agent, who might be the owner or a third-party service, is required for every LLC.

Proof of the business's physical location

The management style used by the organization
Why LLC formation is so popular
You are in control
A single member or owner LLC is recognized in most jurisdictions, which means you can be the sole owner of your company. You can make your own business decisions as a single-member LLC without consulting or receiving approval from other partners in a general partnership or a board of directors in a corporation. You own, manage, and operate your company just like a sole proprietor, but without the same liability concerns. If you choose to have a partner, an operating agreement can be drawn up to ensure that each member knows what tasks they are responsible for. 
Personal liability is limited
An LLC is regarded as a legal entity apart from its members or owners. An LLC owner, like shareholders in a corporation, is not personally accountable for the LLC's debts or legal obligations. Like stockholders, the LLC owner may lose their capital contribution to the business. Unlike a single proprietor or general partner, however, an LLC's legal obligations normally do not jeopardize the LLC owner's personal assets, such as his or her home or bank account.
Far less paperwork and administrative hassles
In comparison to other corporate structures, forming and managing an LLC is less complicated and needs less paperwork. An LLC establishes itself by filing articles of formation with the appropriate state government, usually the secretary of state, and paying a fee. The name of the LLC, the location of its major offices, the identities of its members, the projected term of the business, and any other statutorily mandated information are normally included in this file. Corporations, meanwhile, must file articles of incorporation with the proper state division and adhere to all other statutory limitations and procedures.
Pass-through deduction and avoiding double taxation
Standard corporations are frequently subjected to double income taxation. The profits of the firm are taxed as income, and any dividends paid to shareholders are taxed as well. LLCs are given "pass-through" treatment, which means that the profits are taxed only once on each member's individual tax return. The IRS may grant similar "pass-through" treatment to LLCs that qualify as a partnership or S corporation.
Distribution of profits
Under the terms of an LLC's operating agreement, members of an LLC have the freedom to decide how earnings are distributed. Members of an LLC are not bound by their percentage of ownership, but they can choose to split earnings in a different way.
It is preferable to establish your Limited Liability Company in the state where you conduct business. This is the home state for the vast majority of individuals. If you're a real estate investor, you'll need to form your LLC in the state where the property is located because that's where you'll be doing business legally. The average state filing fee to incorporate an LLC is $132 as of 2020. The majority of the states in the United States cost between $50 and $150.
Final Thought
It shouldn't be difficult or expensive to form an LLC. When analyzing why startups choose to form an LLC one can see that it is definitely an easy, hassle-free option.