The Metaverse era, AR + AI tech companies are rising rapidly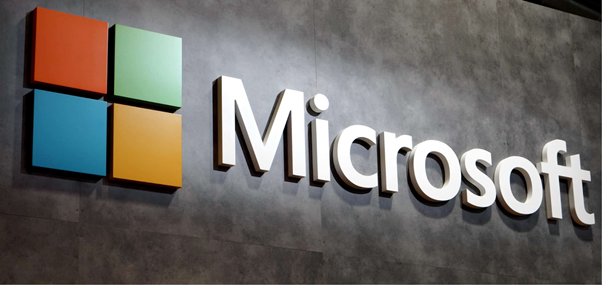 You can try to imagine that you can jump from one concert to another in seconds or from your home country to any country in the world without taking an exhausting flight or attending all meetings at home but in the office. These are just a few use-cases of the metaverse promise.
The use cases of —— NFT, cryptocurrency, VR, and AR —— were once limited to the gaming and entertainment industries. As these technologies mature, the metaverse will not just change the gaming and entertainment industries, here are five of the world's most ambitious companies today.
Microsoft (MSFT): Breakthrough from the enterprise side.
Microsoft and Facebook are similar in the metaverse strategy, but there are also differences. Specifically, Microsoft values the battle for the MR market. In 2016, Microsoft launched its MR headset HoloLens, which was very successful. In 2019, Microsoft released HoloLens2, which further improved its practicality. On the other hand, Microsoft has also made great efforts in the software field of the metaverse. Microsoft attaches great importance to the application of metaverse in the industry, and even puts forward the concept of "enterprise metaverse". Late last year, Microsoft announced two metaverse apps: Connected Space and Mesh for Teams. Combined with Mesh for Teams' MR function, users everywhere join the collaboration through Teams, hold meetings, send messages, process and share documents, and share the holographic experience.
In February, Tigress Financial analyst Ivan Feinseth raised its price target to $411 from $366 and maintained its buy rating on the stock on "strong" earnings for the second quarter of 2022.
As of March 29, 2022, Fisher Asset Management is the largest shareholder of Microsoft Corporation. The fund's stake in the company is worth $9.02 billion, or 5.05% of Fisher Asset Management's portfolio.
Here's what Vulcan Value Partners rated about Microsoft in its fourth-quarter 2021 investor letter:
"Microsoft was a major contributor to the quarter. It is one of the highest quality companies in the world. We believe it has a huge competitive advantage in its consumer and commercial Microsoft Office products as well as its servers and tools and Azure divisions. Over the past few years, Microsoft has been successfully transitioning from traditional software licensing and maintenance revenue model to a subscription revenue model. The company remains firmly competitive, generating strong free cash flow, and has a strong balance sheet."
Apple (AAPL): restraint of metaverse
Apple is reluctant to mention metaverse. Although Apple didn't emphasize metaverse, it doesn't have a lot of metaverse layouts in private. On the one hand, although Apple has not launched its AR hardware so far, it has filed a large number of related patents. The US Patent Office website finds a large number of Apple patents related to AR glasses. It can be predicted that once its hardware products are launched, they are likely to become popular, to effectively maintain its dominant position in the mobile Internet field. On the other hand, Apple has a much more complete layout on its AR development platform than its hardware. It's ARKit and Reality Composer have formed a relatively complete ecological closed-loop of AR development. Relying on these platforms, Apple can easily create a complete AR creation ecosystem.
[Apple CEO Tim Cook: The company sees "great potential" from metaverse and is "investing accordingly"]Apple CEO Tim Cook said the company sees huge potential from metaverse, linking it to their current virtual reality (VR) and augmented reality (AR) projects, and said it is investing accordingly. Mr.Cook confirmed on his earnings call that the company was interested in developing the technology and had already made some investments in augmented reality.
Piper Sandler analyst Harsh Kumar maintained its overallocation rating and a price target of $200 but raised its fiscal 22 earnings forecast per share to $6.14 from $5.82 and it is fiscal 23 earnings per share forecast to $6.53 from $6.42.The analyst told investors in a research note that Apple had record results in most commodity categories in the first quarter despite tight global supplies and expects "strong" 5G iPhone penetration to drive an increased installation base in the second quarter while improving supply shortages.
Google (GOOG): Early onset and late arrival
Among the Internet giants, Google is a model of metaverse getting up early and rushing late. Back in 2012, Google launched its first consumer AR smart glasses, the Google Glass, but it did not have the desired success. However, Google's AR road did not end. In 2017, Google launched the Google Glass enterprise version for corporate customers, in 2019, launched Google Glass enterprise version 2 generation products, and from 2020, Google will reconsider entering the consumer AR glasses market. Of course, in addition to making breakthroughs in hardware, Google has made other efforts in metaverse s: on the one hand, it actively extends its existing strengths to metaverse s. For example, transfer its powerful AI capabilities to users through its dominance in cloud computing. On the other hand, Google is also considering some long-term plans to address the special needs of the metaverse.
On March 18, 2022, Tigress Financial analyst Ivan Feinseth raised its price target on Google to $3,670 from $3,540 and reiterated its strong buy rating.
Investment management company Vulcan Value Partners has released an investor letter for the fourth quarter of 2021, referring to Google. Here is what the company has to say:
"By contrast, we made another kind of mistake about ten years ago. Google, now Alphabet, did very well when we had it. The company keeps surpassing our assumptions, and we keep lowering them to remain conservative."Trees don't grow up to the sky."Stocks continue to rise and our value is growing, but not keeping up with the stock. It reaches our estimate of fair value, and we sell it with considerable gains, patting ourselves on the back. We've been following this company, and they did in the next few years with about twice the assumption that we used to evaluate it. So our values were too conservative, we sold too cheap and missed years of compound interest. Fortunately, we experienced some volatility a few years ago, which enabled us to buy Alphabet (Google) again at a margin of safety."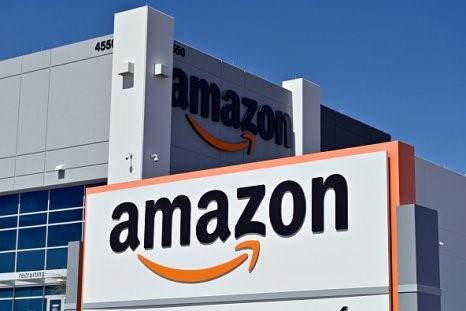 Amazon (AMZN): From its own business
Following in the footsteps of Microsoft, Facebook, and others, Amazon is reluctant to miss metaverse and has been trying to find business opportunities in this outlet. Given Amazon's existing business structure, retail and the cloud are the two pillars. Therefore, Amazon's current exploration of the metaverse is an extension of these two businesses. On the one hand, Amazon actively uses AR, VR, and other technologies related to metaverse to launch AR shopping tools and upgrade in the retail field. Amazon, on the other hand, has actively leveraged its advantages in cloud computing to launch a range of metaverse-related cloud services. For example, in industry, an important application of metaverse is digital twinning.
On March 29, 2022, Exane BNP Paribas analyst Stefan Slowinski launched a report on Amazon with a weaker-than-market rating and a price target of $2,800.
As of March 25, 2022, Fisher Asset Management, led by Ken Fisher, is Amazon's most important stakeholder, holding more than $7.22 billion in shares in the e-commerce giant. The investment represents 4.04% of the fund's 13F portfolio.
Here's what Davis Fund said of Amazon in its fourth-quarter 2021 investor letter:
"Increasing optimism in the traditional growth category leads to bubble prices for many companies, especially those with new and unproven business models, such as those discussed above. In contrast, our study focuses on a few backbones of proven growth whose stocks still trade at reasonable valuations. For example, due to future litigation and regulatory concerns, several major Internet companies, including Amazon, trade significantly less than many unproven and unprofitable growth favorites, which we believe trade at euphoric prices. While we expect continued negative news around the company and increased regulation in the coming years, we do not expect a significant decline in its long-term profitability."
WIMI Hologram Cloud(WIMI): continued followers of the metaverse
In this round of metaverse boom, WIMI Hologram Cloud, Inc.(NASDAQ: WIMI) is active in its layout. It should be said that WIMI's enthusiasm for metaverse is essentially determined by its business layout. We know, that WIMI mainly is focused on virtual reality technology such as VR / AR and the underlying software technology support services, in the metaverse infrastructure, it has put great efforts. On the one hand, WIMI firmly grasped AR as the core when entering the metaverse. At first, WIMI AR was mainly used in advertising, but with the rise of the metaverse, AR was found to be suitable for large-scale immersive entertainment and entertainment experiences, so the combination of AR and metaverse soon became the darling of the market. And WIMI has naturally gained hegemony in this field.
In the metaverse era, WIMI established the metaverse Business Division, which can complete the research of such projects with VR / AR and other XR technologies mastered by the company. At present, it has produced nearly 5,000 augmented reality and virtual reality content, completed digital content and scene construction, and successfully released several VR / AR headset products. Also due to a lot of graphics rendering and AI learning needs and greater demand for this kind of chip, to adapt to this need, WIMI 2020, began to develop its semiconductor business, and provide enterprise customers with computer chip products and central processing algorithms and related services of comprehensive solutions and software and semiconductor business. This can largely solve the huge amount of computing problems facing the metaverse environment.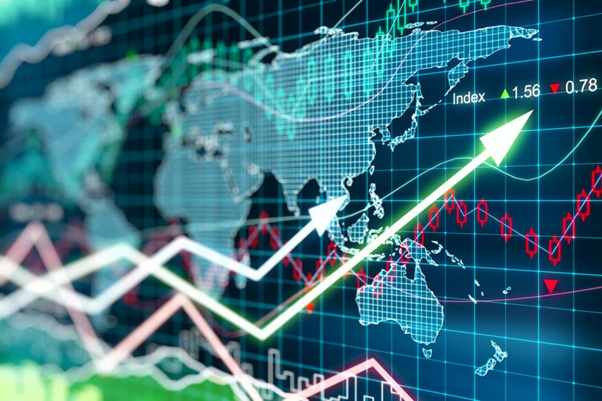 Wall Street agencies studied WIMI and gave WIMI a buy rating with a target of $7.00 a share. With the current market value of WIMI, valuations are attractive relative to its growth potential.
The following is the agency Evaluate Research's study of WIMI in the first quarter of 2022:
"WIMI is a fast-growing company with a unique technology-intensive business model to become a leading market leader in holographic AR technology, an emerging industry with growth potential that will have a huge impact on the local and global economies. Excellent holographic AR technology and its continued innovation distinguish the company from its competitors, and why WIMI is moving toward higher revenue growth and increased overall profit margins. As a new market, the global holographic AR market has huge growth potential, and the company has attracted a large amount of investment since 2016, contributing to the growth of the industry. Despite being more competitive, we believe the company will remain competitive, based on strong execution, excellent quality of its applications, effective sales, and marketing strategies, first-class customer service quality, and inherent capabilities to acquire complementary technologies, products, and businesses to enhance the features and functionality of its applications."