The Most cost-effective gifts you can buy on Black Friday Sale
Gift-giving is nerve-racking, whether you are the giver or the recipient. It is a beautiful thing, but it doesn't always go off beautifully. For a lot of people, the execution of gift ideas leaves them frustrated and stressed that they don't get to enjoy the process. On the other hand, the recipient is nervous in anticipation of what they will get. It is also quite stressful to try to school your features so that you don't give off the wrong reaction after receiving a gift, even when it is a gift you don't like.
This gift-giving dance is often not as fun as you may have thought. Worries of whether you are giving the right gift, spending enough on it, is it too much or too little? These thoughts are inevitable, even if you know the gift recipient like the back of your hand.
The first piece of advice we offer you – slow it down. The pressure only serves to make you frustrated, and that leads to poor choices. Once you relax, you'll be able to figure out calmly what to do and the steps to take. The first thing to figure out is whom you wish to gift. After that, allocate a budget for that gift and then start looking through gift ideas within your range.
Most people make the mistake of looking for gifts and then adjusting their budget according to the gift. This will leave you spending more than you can afford. During the holiday season, people spend thousands of dollars on gifts, and some of these fall flat. A study by the National Retail Federation pinned the average spend for one person during the holiday season to be about $1000. When you add this to all other occasions that pop up during the year, it is easy to see how gift-giving can run you dry.
To avoid falling into the pit of overspending on gifts, here are a few things to help you determine how you should spend on gifts:
When it comes to giving gifts, winging it will cause you more grief than you would get with a clear plan. Therefore, pick up a notebook and write down all the people that you intend to gift. With a clear list, then you can begin planning what to get each of these people.
The plan begins with categorizing the people on your list. Divide them into family members, friends, acquaintances, colleagues, and anyone else you'd like to gift. At this point, start assigning amounts you wish to spend on each category. This way, you will not go above your budget when you do begin shopping.
Don't buy gifts on credit.
A good deal of people go into debt over the holidays due to gift shopping. Some people have admitted to buying gifts on credit. People are even pulling money out of their retirement funds to buy gifts for the holidays. But why? The need to impress people by getting them outrageously expensive gifts is not in the spirit of gift-giving. Creating a spectacular experience for your loved ones and those around you does not mean spending more than you can afford. You can achieve an even better experience by giving affordable gifts, and even sometimes, free gifts are way better. The rule to always abide by when shopping for gifts is that if you can't pay for that gift in cash, it is out of your range. Always assess how much money you have, and don't spend it all on giving gifts.
Take another look at your budget.
The first time you make a list, there is a level of optimism there, which often leads to allocating a bit more money. Now that you've let it sit for a little while, it is time to take another look, weigh whether the budget works or needs an adjustment. It is prudent to make these adjustments downwards. If you realize that you have a bit more money to spend, do not revise your budget upwards; stick to your original plan. It is perfectly okay to buy cheap gifts; it's not the price tag that matters; it is the thought that counts.
Don't follow what everyone else is doing.
The main reason people spend outside their means when giving gifts is social pressure. Seeing other people give expensive gifts makes us want to fit in and have our social and economic standing validated. However, this mentality will not just hurt your pockets; it leads to a lot of stress. The thing about gift-giving is that you should give with your whole heart. If you are spending outside your comfort, then you are giving gifts out of pressure and to show off. Therefore, focus on how much you can comfortably afford and avoid being swept up in the mentality that you need to spend more on gifts.
Affordable or not, avoid giving more than one gift at a time. People will try to outdo each other all the time by giving multiple gifts to score brownie points with loved ones. However, if you are trying to stay within your financial limits, you just need to get one gift. The compounding trap starts as a harmless little thing, and before you know it, you are stuck in it. If people learn to expect more than one gift from you, then it will really cost you when you can't afford it.
Track your holiday spending
There are many gift occasions throughout the year; however, holiday seasons are notorious for overspending. Therefore, track your holiday spending, from gift-giving to other holiday expenses. This ensures that you don't start the next season in debt.
People think it is taboo to buy gifts on sale. This couldn't be further from the truth. What matters is the product, not the price tag. Therefore, if you can, take advantage of deals and discounts available to you during the gift-giving seasons.
Cost-effective gifts
Cost-effective gifts don't necessarily mean that you are spending next to nothing. What it means is that you are not burning through your finances for the gift. Flexispot has organized a range of ergonomic products that you can gift your loved ones during the holidays.
Ergonomics are not always cheap, but more and more, it is becoming clear that they are a very important part of our daily lives. Therefore, investing in ergonomic items for gift-giving this season will go a long way. For these gifts, the best time to shop is when there is a sale or lookout for discounts.
Some of the ergonomic furniture items you can look forward to from Flexispot include: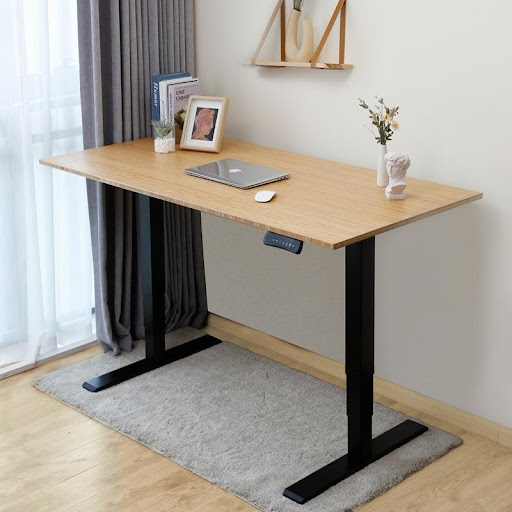 Featuring a dual-motor lifting system, the standing desk combines elegance, stability, and durability. The enhanced structure ensures maximum stability even at the highest setting. It also has a load capacity of up to 275lbs. The height memory feature lets you save your preferred height settings, and the transition is fast and noiseless. The table surface is waterproof to avoid damages from any spillage.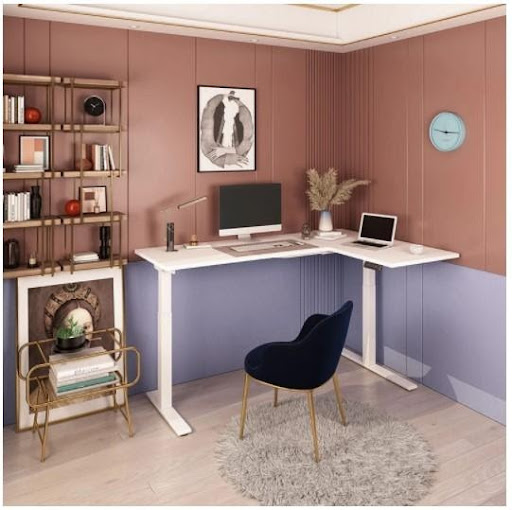 From gamers, at-home workers, and office employees, the L-shaped standing desk is a perfect gift. The extended desk surface allows you more space for your work materials and ongoing projects. The reversible panel is easy to configure for both right- and left-handed users. It also features a dual motor that offers a smooth whisper quiet height adjustment. The E1L model also has a customizable LED panel that features three memory height settings.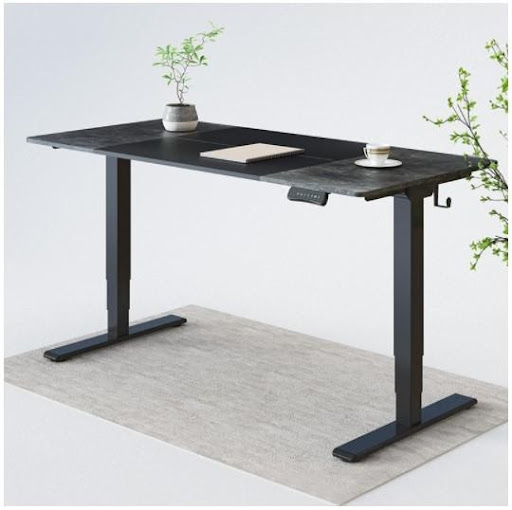 The Seiffen laminated standing desk is structurally sturdy, powered by a dual-motor lifting system. This increases its load capacity to 220lbs and ensures stability even at the highest height setting. The standing desk has a wide height range, from 25'' to 50.6'', and an anti-collision feature that prevents damage to the table and objects during height adjustment.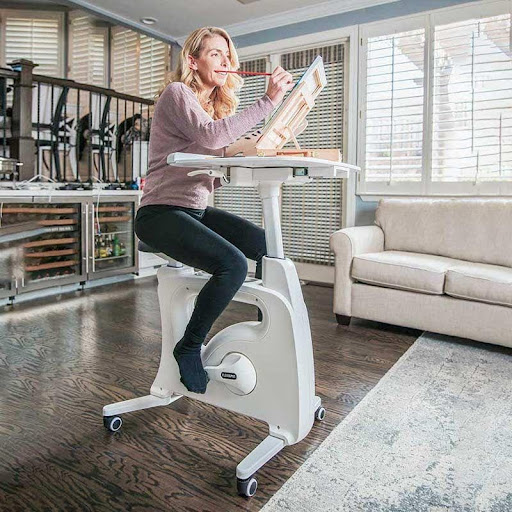 The V9 desk bike is perfect for keeping you productive and healthy. The desk bike is the perfect product to fight against a sedentary lifestyle to stay healthy, active, burn calories, and still get your work done. The desk bike features a chair with a bike at your feet. The pneumatic adjustment lever allows you to adjust to your desired height easily. You also have eight resistance levels to work through.
Conclusion
Gift-giving is about expressing your appreciation and gratitude. It is also about giving the recipient an item that they need in their lives. Ergonomic products make for great gifts, especially considering their durability and functionality. The tips outlined above will help you avoid going into debt to give gifts to those around you. As you consider these ergonomic gifts, remember that they are perfect for the whole family. So, don't burn through your finances and dip into your savings to get gifts this holiday season. Go for affordable gifts, and take advantage of available deals and sales. Black Friday is right around the corner, after all!