The Perilous Path Beyond The ATH: How Has Bitcoin Caused So Much Volatility?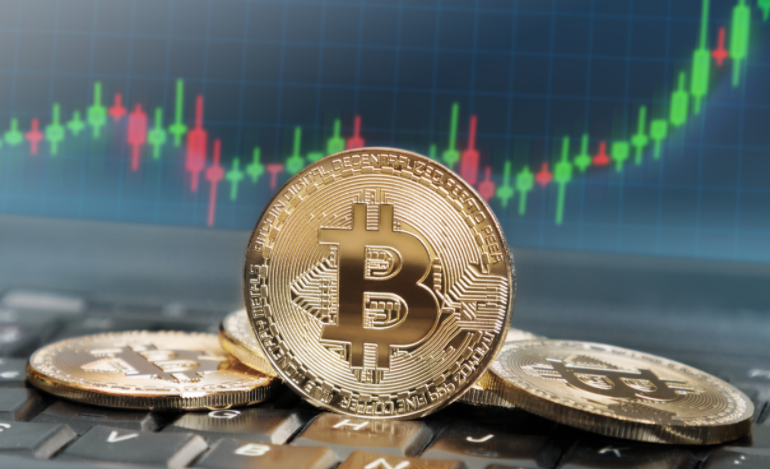 On December 1st 2020, after some three years of wildly varied forecasts, false dawns, and accusations of bubbles bursting, Bitcoin reached its all-time high (ATH) value for the first time since mid-December 2017.
The move offered solace to investors after the bearish years that followed the cryptocurrency's initial peak and was even cause for optimising that the world's most famous digital asset would mount an unprecedented rally to end the year.
However, Bitcoin's new ATH has been punctuated by wild volatility across the whole of the crypto market.
(Image: CoinGecko)
Bitcoin's all-time high led to a swift $1,600 rejection that sent the currency shaking either side of the $19,000 mark in early December. This followed a hefty fall in the final week of November as BTC looked set to surpass the ATH on its huge month-long rally.
So what has been the primary cause of these above-average levels of market volatility? And will Bitcoin grow to overcome its price fluctuations and power into the $20,000s?
The Volatility Factor
Cointelegraph anticipated a volatile week for Bitcoin at the turn of December – noting that it could bring the first red weekly candle for the cryptocurrency since September.
Conversely, the monthly candle for Bitcoin marked the highest close in the asset's history by a significant margin, with the previous record set at $13,791.
(Image: Cointelegraph)
Here we can see the level of volatility that's arrived on the market as the monthly close loomed. Factors like widespread uncertainty surrounding the price of BTC, record-breaking futures trading activity and the overextended weekly chart have contributed to Bitcoin's value fluctuating in such a wild manner over this time.
Bitcoin's recoveries may be driven by both investors attempting to buy into any dips the coin experiences and huge global firms like Guggenheim Investments recently securing the right to pump $500 million into the Grayscale Bitcoin Trust.
Trader Uncertainty
Despite Bitcoin's ATH causing widespread optimism for the future of the cryptocurrency, there's also a heavy level of uncertainty regarding the short-term price of BTC among traders.
Some traders remain confident that BTC bottomed towards the end of November owing to market trends. Avi Felman, head of trading at BlockTower recently said that the recent pullback allowed Bitcoin to transfer to stronger hands.
Counterintuitively, sell-offs during bull markets can be a common occurrence, due to traders often searching for reasons to sell up and take their profits. This means that overleveraged buyers can get caught out at local tops, leading to cascading liquidations. However, Bitcoin often has a habit of forging unlikely recoveries despite market sentiment hitting new lows.
"Decent and extended Coinbase selling at the local bottom for the first time this rally suggests to me that retail is slowly picking up. Fairly obvious transfer from weak hands to strong hands over the last 48 hrs. Pullbacks in bull markets always hand you a silver platter of reasons to sell," Felman explained.
Today, Bitcoin finds itself at a crossroads on where to go next. Technical indicators show that the cryptocurrency can't be regarded as overbought or oversold across its lower timeframes. For instance, the Relative Strength Index of BTC is set at around 55 – assets that fall below 35 are generally considered oversold. However, Bitcoin's longer timeframes – such as the weekly chart – appear to show that it's overbought.
Due to Bitcoin's difficult position in the market, some traders are claiming that a potential correction could be on the way that'll see BTC plummet to around a $13,000 to $14,000 support range. These bearish predictions will likely lead to prolonged volatility over the coming weeks.
Inflows of Interest
Another factor that's been triggered by the arrival of Bitcoin's new ATH is the influx of brand new interest among investors. The bearish years that followed the 2017 bull run saw traders look at cryptocurrencies as a bubble that's beginning to burst. However, rallying from mid-March lows to break its previous record has restored confidence within some investors who had been seeking comfort in gold and precious metals.
In fact, the end of November 2020 saw the largest outflows ever in gold, with metal prices falling lower at the same time as analysts anticipate investors choosing to switch towards buying into Bitcoin.
Despite hitting its own all-time high in August 2020, the price of gold has fallen 14.5% in the months since, and investors appear to be getting drawn in by the sustained growth of Bitcoin since October.
With the added advantage of PayPal making cryptocurrencies more accessible, and the development of more advanced and secure exchanges entering the market, the old inhibitions among investors regarding the likes of Bitcoin, its privacy concerns and accessibility, are being allayed – leaving newer entrants into the market.
As a tug of war between new money and investors preparing for a pullback begins, the price of BTC may be set for a tumultuous end to the year. The next big movement from the world's most famous cryptocurrency could be telling, as market stakeholders look for affirmative action to find solace in.
However, with higher volumes of new users buying into Bitcoin, the asset's wild volatility may be faster to settle and less disastrous than 2017's dreaded collapse following BTC's old ATH. With this in mind, regardless of where Bitcoin settles on December 31st, 2021 looks set to be a bright year for the whole of the cryptocurrency market.