The Start of Cryptocurrency Utilization: An Interview with Air Wallet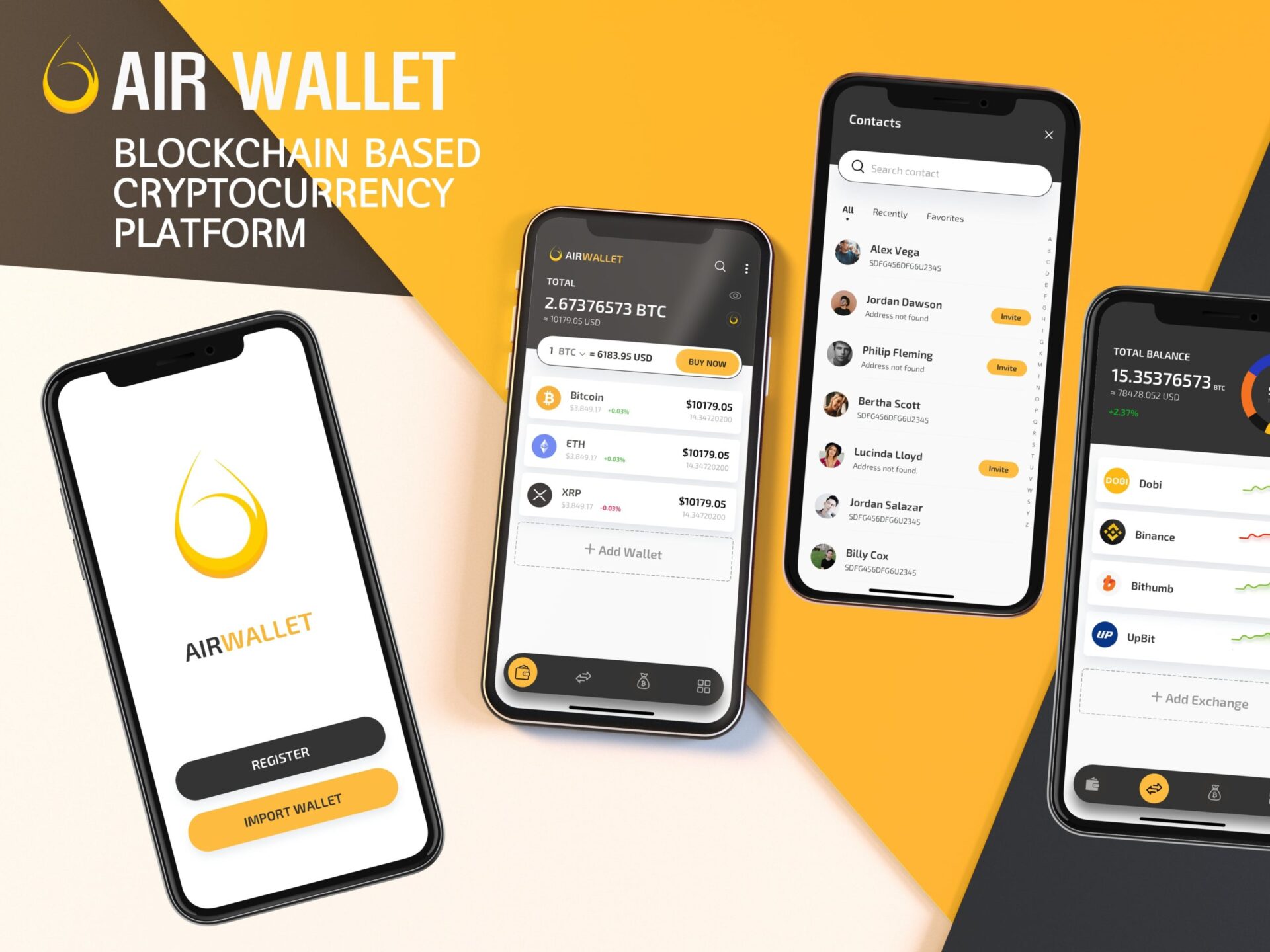 A closer look into Air Wallet. The Start of Cryptocurrency Utilization.
Q: What can you tell us about your company?
Let's start by saying that AIR WALLET is many things, not just a digital asset wallet. We are currently in the process of developing our app / platform which will allow businesses and users to come together and interact with each other with unprecedented ease. Our goal is to break down barriers between projects, new investors and seasoned cryptocurrency traders by creating a space where everyone can easily manage whichever currency they prefer, be it fiat or digital, no matter where in the world they are. AIR WALLET is truly the start of cryptocurrency utilization and we hope to encourage growth through widespread global use. What we really want is to give people the ability to be their own bank.
Q: What types of services offer?
AIR WALLET provides a broad range of asset management support including:
Exchange Portfolio Management
Airdrop Token Management
P2P payment services
Currency exchange services for both fiat and cryptocurrencies
Cross-border Remittance
Payment Gateway for merchants and consumers
Cryptocurrency Collateralized Loans
Investment Packages
We'll be bringing all these features together into one "mega app" so that the user never has to leave the space to manage all of their assets.
Q: Are you targeting the consumer or business market? How does the business model work?
We are targeting both the consumer and business market. As mentioned, our goal is to break down the barrier between these two and make a platform that is useful to both. We feel that everyday people should have the same opportunities for invest as a business or seasoned trader would, and even if investing is not your goal, the application would still be useful on so many levels. We want asset management to be borderless.
Q: What can you tell us about what you have in the pipeline?
We are currently in the process of finalizing the application and building out the platform. We have been working on securing synergies between some of the best companies in the blockchain industry, in order to be able to offer the best solutions to our customers.
Q: What differentiates your company from the competition?
What really sets us apart from other companies that are working towards a similar goal, is not just the diversity of the tasks that users will be able to perform within the AIR WALLET ecosystem, but also the global nature of the project. We are not focusing on just one market or servicing one area of the globe, we are working towards a system that bridges the gaps in traditional economies through unique FinTech solutions.
One way we plan to do this is by making cross-border remittance much faster and easier for our customers. With globalization happening now at unprecedented rates, it is more important for people to be able to send money overseas than ever before. Our application aims to simplify this process and offer the service at a much lower cost than one can while using traditional methods.
Another way we innovating is by creating investment packages, tailored to individuals investment needs and desires. Through the use of AI technology, we can create individualized investment packages that will maximize investment return and make it easier for the investor to choose wise investments. These investment packages will not be available to the public but only to AIR WALLET users.
Q: Could you tell us more about your company achievements so far?
So far we have successfully completed several rounds of IEOs and are working with some amazing partners to develop easy, secure and diverse use cases for both fiat and cryptocurrency holders. Our company is still young but it is growing fast and we are excited about the progress we were able to achieve in under a year.
Q: Could you tell us more about where you see your company in the future?
In the future we would like to see a widespread adoption of our innovative FinTech solutions and the AIR WALLET app / platform. We strongly believe that once people realize the potential they will have to be their own bank, manage their own assets and break down barriers, that even the most hesitant of new technology users will see the benefits. The future of finance is digital, it is just a matter of time before everyone learns to adapt to the new economy.
Q: What are the key elements you want readers to take away from this interview?
We would love to for readers to be interested in learning more about AIR WALLET and following our progress. AIR WALLET is paving the way for people to be able to use their cryptocurrencies and fiat assets in whole new ways that are married to local banks, we want asset management to be easy and global. If anyone has anymore questions they can always join us on Telegram at: https://t.me/AirWallet or learn more by visiting www.airwalletofficial.com
Facebook Page: https://www.facebook.com/airwalletofficial/