Tips For Safe and Efficient Use of the Circular Saw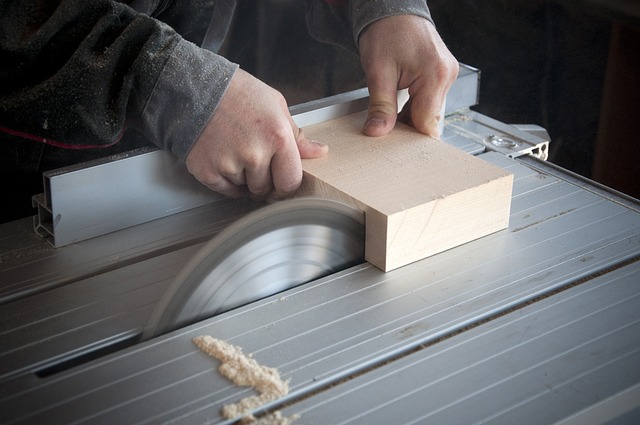 Among the most commonly used power tools, the circular saw cuts materials like wood, steel, and even masonry. Although these tools are relatively easy to use, it is important to use them with caution. There are several tips for safe and efficient use of the circular saw.
First, you should check the blade to make sure it is properly sharp. You should also check the teeth to make sure they are clean and free of damage. If you want to use the saw to cut ceramic tile or plastic, you should use a blade designed for those materials. A ceramic tile blade usually features diamond tips that are designed to cut ceramic tile.
Next, you should mark your lumber. This can be done using a T-square, a combination square, or a long piece of metal. Make sure you make an accurate mark so that you can cut a straight line. You should also check the wood for nails and screws. If you plan to use your saw to cut reclaimed wood, you may want to take your time and make sure there are no nails or screws in the wood.
Another tip for using the circular saw is to use a guide. Some circular saws have a guide that can be adjusted to ensure a smooth cut. The guide can be found in the front grip. You should also check the blade to make sure it is not chipped or dull. When cutting wood, be sure to push the saw forward, but don't force it. This could result in kickback.
You should also check the depth adjustment on the saw. It should be set at approximately 1/4 inch below the surface of the material. This is also a good time to check the teeth for wear and chipping. A blade with more teeth will be slower, but it will also produce finer cuts.
Finally, you should not set the circular saw down until the blade stops completely. This should be done after every cut. It is also a good idea to use a vacuum after cutting. This will help remove debris from the saw.
If you are considering purchasing a new circular saw, you may want to take a few minutes to research the different models and compare prices. You can also download a home improvement app to help you find the products you need. You may also want to try out a few models to see if you like the one you choose.
Finally, be sure to use safety features like hearing protection. Using a circular saw for long periods of time can be uncomfortable, so be sure to wear adequate eye protection. The best circular saws will be comfortable and easy to use. You should also consider ergonomic controls. This will help keep you comfortable while maintaining your workflow. The controls should be easy to use, and secure. The buttons should also be easy to read.
In addition to the tips above, you should also consider the safety features of the saw. Some of these include a trigger lock switch, which can prevent the saw from starting up accidentally. You can also deactivate the switch with your thumb.