Top 10 Best Fintech Apps in 2021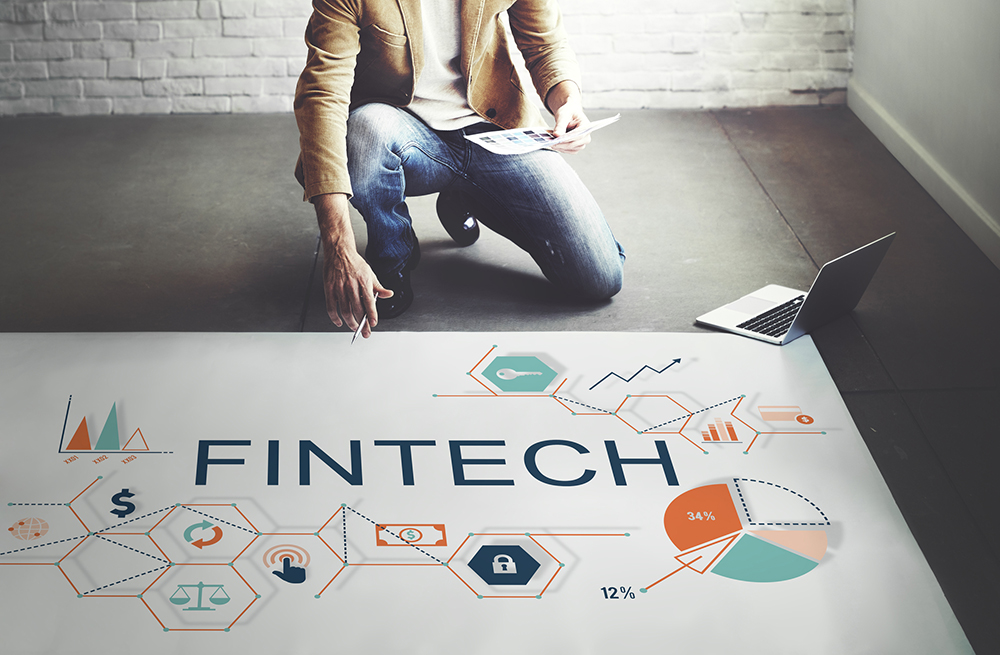 46% of people use only digital channels of payment for their financial needs. And this number is set to rise exponentially in the future.
You can transfer money in a few clicks. Do payments from your mobile payments. And also manage financial assets. Plus, you can trade stocks and raise funds with apps.
Fintech apps have revolutionized several other sectors too. And yet, there is a lot of scope for more apps in multiple other industry verticals.
If you are ready to fill the current market gaps, you need to offer something better. And now is the right time to plan your fintech app.
But no matter how robust your fintech app ideas are, you will face stiff competition. From established market players and even other startup companies.
And the best way to stay prepared to face the competition is to learn from your competitors.
To help you, we have curated a list of the top fintech apps set to rule in 2021 and beyond. These are the gold standard in the fintech industry.
You can not just use these apps to your best advantage but also learn from them.
Matador
Matador (now called Public) is a stock-trading app for beginner investors. It was originally only available for iOS users, but now an Android app has also been rolled out. Made available to the masses in May 2019, the fintech startup had garnered $2 million in a seed funding round led by VC Greycroft.
Features and Speciality
Matador (Public) realizes that for the younger Americans stock market is an expensive and unexplored territory. Thus, it offers no commission trading. And an opportunity to understand what others are investing in. Investors can follow others on the app and see what sectors and companies they are investing in. This boosts confidence and helps newbies learn from veterans. If you don't feel comfortable disclosing your investments, you can turn off sharing.
Shortcomings
Public allows only four rounds of trading every day. Thus, it is not suitable for regular traders who want to transact more often.
Available only in the US.
Coinbase
If you want to buy Bitcoin, Ethereum, Litecoin, or Bitcoin Cash using fiat money, Coinbase is the most trusted platform to do that. Launched in June 2012, Coinbase has over 13.3 million active users.
Coinbase offers a broker exchange and a professional trading platform (called GDAX). You can use both these features individually and in unison.
Features and Speciality
Coinbase is a trusted crypto exchange but also comes in with a built-in wallet. Plus, it operates in 32 countries. For the 30 US states that it operates in, it has over 40 licenses. This gives it an edge over other platforms. Most other crypto exchange platforms lack such a trust factor.
Also, it is a very easy-to-use platform, and it accepts fiat payments.
Shortcomings
The safety aspect of Coinbase means it is KYC and tax compliant. Thus, you cannot trade anonymously, and your details are shared with tax authorities.
Also, there is a limit on trading. This limit is automatically calculated and depends on your trading history, payment method, and how old the account is.
Coinbase charges high fees. For transactions below $200, a fixed fee is levied. Over the amount, percentage fees are applicable. (The fees varies according to your region)
Revolut
Revolut is a digital bank of sorts that offers you multiple features that regular banks won't. Whether you want to exchange money in 30 different currencies or buy cryptocurrency, you can do it with Revolut. It also lets you do normal banking operations like opening a savings account, spending money using a debit card, and withdrawing cash from ATMs.
Available in the UK in GBP and Euro and in USD in the US, Revolut has been offering a wide array of useful features since its inception in 2015.
Features and Speciality:
If you are a frequent flyer or want to store money in multiple currencies, stocks and cryptocurrencies, Revolut is the easiest way. It charges reasonable fees. The plans are a value for money. And currency exchange is possible at the interbank rate.
Also, it levies no charge on foreign transactions. It serves in multiple countries and also lets users withdraw money from ATMs. You get a physical debit card as well. Plus, it has some quirky features like budget and limits setting, instant notifications, and bill splitting.
Shortcomings
5000 pounds per month limit on inter currency exchanges.
Revolut does not offer interest on saving account balance. And it doesn't offer a credit card or overdraft facility. This limits its scope when compared to traditional banks.
Also, there is a surcharge on weekends and public holidays. (0.5% or 1% depending on the currencies)
Robinhood
Aimed at young investors, Robinhood is a free trading application for stocks, options, cryptocurrency, and ETFs. With attractive words like 'free,' 'democratization,' and 'zero commission,' Robinhood has been ruling the market since 2015. With more players coming up with a similar free trading opportunity, Robinhood's bright light has dimmed. But it still remains the top player in the market.
Features and Speciality
Other than charging no commission, Robinhood lets users trade in small quantities of cryptocurrency. Most other platforms have minimum transaction limits. Also, no minimum account balance is required to have a Robinhood account.
Shortcomings
Users cannot trade in mutual funds or bonds.
Users can only create taxable investment accounts (also called brokerage accounts).
No phone support.
MoneyLion
Two top issues that young Americans face in the financial sphere are a low credit score and the inability to manage multiple accounts for saving, checking, and investing. MoneyLion helps solve both these problems with a financial membership app. Launched in 2013, it targets 70% of Americans who have less than $2,000 in savings.
Features and Speciality
A Zero-fee bank account with no minimum balance needs is MoneyLion's main offering. Plus, you get cashback when you spend through your MoneyLion account.
MoneyLion also provides credit enhancement loans to help you track, maintain, and improve your credit rating. You also get daily tips and push notifications.
You can also get cash advances with the InstaCash feature. ATM facility is available free of charge for over 55,000 in-network ATMs.
Money Lion comes with automatic and regular investment features also to make sure you can stabilize your finances.
Shortcomings
Credit builder loan is offered only in the Plus membership account. The membership costs $19.99/month.
Not available in all US states. (Excluded states: Indiana, Vermont, Nevada, Nebraska, Montana, Iowa)
Emma
Launched in 2018, Emma is a budgeting app that can be your best financial friend. You can sync all your accounts, including savings and checking accounts, credit cards, and even cryptocurrency accounts.
Kiria, Emma's predecessor, couldn't be successful due to stringent banking laws in Germany. And the UK's easier entry norms led to the launch of Emma. Emma raised £500,000 in 2018 in its first round of funding. And it entered the US and Canadian market in 2019.
Features and Specialty
With Emma, you can plan a budget, get tips on saving, and analyze your spending habits. You can also get daily balance updates for your multiple accounts in one place. Also, the app lets you know how much savings can be done each month, depending on your spending history.
A lot of analytical and budgeting tools are available in the free version itself. But for customized labels and expense columns and a few other features like splitting expenses, you can go for Emma Pro. The annual subscription is available at $59/year.
Shortcomings
Emma allows users a view-only experience. You cannot spend money or receive payments using the Emma account. Also, you cannot compare weekly or monthly payments to assess changes in spending patterns.
While it is available in multiple countries, the features vary. This creates discrepancies in user experience, depending on the country of use.
It is tough to manage multiple bank accounts and credit cards with Emma, especially if some banking institutions don't support the app. This gives you a partial picture of your finances.
Nubank
Brazil isn't the first name to pop up when talking about fintech companies. But Nubank is slowly changing that.
Brazil-based fintech unicorn, Nubank aims to revamp the way banking is done. With the no-fee NuConta account and Nu card, you can spend, invest in government bonds, do cross-bank transfers, and even earn more than the market rate on savings. And all this while having the details of your finances available at your fingertips.
Features and Specialty
The main features that Nubank offers its users are affordability, management, and ease-of-use. Nubank's offerings can be availed for free. Whether it is the Nubank credit card with optional debit functionality or the NuConta account – there are no maintenance fees.
Plus, it offers a higher return on savings than what other Brazilian banks offer.
Also, the application is easy to use and operate. Moreover, Nubank understands its customers. Brazilians are still cash reliant, and that's why the fintech firm offered an ATM facility in 2018, five years after its launch in 2013.
Shortcomings
It has limited market coverage. Nubank currently serves Brazil and Mexico. There have been plans to enter Argentina, but a wider market still remains uncovered.
Finch
Social spending can become a task to manage. You hardly understand where your money went last Friday night. Who needs to pay whom? And how much? But Aussies have now got a solution. Finch is a personal finance app that lets users make payments with ease, split bills now or later, and also keep track of their social spending.
Launched in 2017, the Australian startup has also started serving business and corporate clients. EatClub was the first restaurant booking and food ordering app to integrate with Finch.
Features and Specialty
Marketed as a 'personal finance app for your social life,' Finch offers a peer-to-peer payment platform for Australian millennials. To make a payment to peers using the Finch app, users don't even need to enter their bank account details. Having the Finch app suffices.
The app lets users request payments and pay friends and family within seconds. Users can also run tabs that come in handy when living with flatmates or traveling in a group. Also, it offers insights into your spending trends. This is an especially useful feature for spendthrifts.
Shortcomings
Available only in Australia.
Though it can be used as a regular peer-to-peer platform as well, it is not marketed that way. This limits the immediate obvious use cases that people can think of.
N26
N26 is a revolution in banking. Services that are chargeable in other banks are all free with N26. ATM withdrawals, money transfers, Master and Maestro cards, and a lot more are available for free. If you travel a lot or transact in multiple currencies, the app lets you do that, too, albeit for a small fee.
But you still save a lot more. Also, you can create 'Spaces' that help create a budget and make sure you are saving as much as you want.
Features and Specialty
N26 is a safe (Registered in Germany) online banking app available in Europe and the USA. It lets users do pretty much everything that banks offer, for free. The paid plans also offer transactions in multiple currencies and foreign ATM withdrawals.
The basic free version of the app is good for day-to-day banking. You don't need proof of address to apply for an account. And your account is set up online through a video call. And you get your debit card within a few days.
There won't ever be the need to visit a branch. Neither do you have to pay money in fees and bank charges.
Shortcomings
Depositing cash is tough. The only way is to visit Bundesbank.
Also, the registration can sometimes be problematic as all passports are not supported.
Another common issue that people face is that you cannot make use of the web version without two-factor authentication from your phone. This defeats the purpose of a web version.
N26 does not come with certain traditional banking features like investment and credit cards.
Chime
While most fintech apps aim to please customers with bells and whistles, Chime relies solely on simplicity. It is an online banking platform that comes with all the basic banking features for when you are just getting started on your financial journey.
A feature-loaded savings account, a checking account, and a credit builder credit card make for a simple lineup of features.
Features and Specialty
The checking accounts lets users transact without a fee. If you have more than $500 worth of monthly direct deposits from your employer, for example, you can get it up to 2 days in advance.
The saving account has no minimum balance or use fees. You can save in two formats – 'Save When You Spend' and 'Save When I Get Paid.' The former rounds off your payments to the nearest dollar and the latter sets aside a certain percentage of your regular receipts. This amount is added to your saving account, and you can see your savings accumulate.
Also, you have a credit builder credit card facility that lets you enhance your credit score.
Shortcomings
Limited functionalities. All banking facilities aren't available, and you might still need a traditional account for investment.
Peer-to-peer payments are allowed only when both parties have a Chime account.
Even if you have a small business, you can compete with unicorn fintech companies. All you need is the right direction and foresight.
The above-mentioned apps have offered the best solutions for small business, big enterprises, and individuals. But their shortcomings offer scope for you to fill the market gaps.
And if you are all set to enter the race of finance companies revolutionizing the world with technology you can learn from these apps. Both the good and the bad. And apply those lessons to offer better solutions.