Trial Involving Twitter Influencer "Hodlonaut," Bitcoin Creator Craig Wright Begins in Norway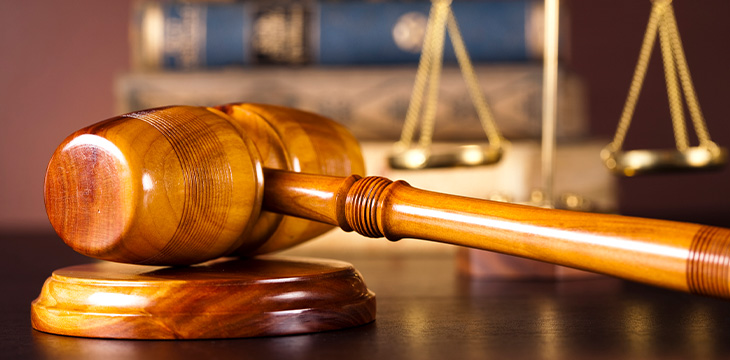 The civil trial involving Twitter influencer Magnus Granath, more popularly known by his formerly anonymous handle "Hodlonaut," and Bitcoin creator Dr. Craig S. Wright has begun September 12 in Oslo, Norway.
The plaintiff in this case is Granath, and his legal team is aiming to prove that the series of tweets in March 2019 he made against Wright is lawful and can be protected under free speech in his home country, Norway. As a defendant, Wright and his team will counter that Granath's tweets are defamatory, a malicious campaign that directly targeted Wright and painted him as a fraud.
Wright has also filed a libel suit against Granath in the United Kingdom High Court in which the latter has already been ordered to pay a total of £303,000 (plus VAT). This amount includes £140,000 after Wright won in the UK Court of Appeal in January, an interim payment of £93,000 for Granath's failed summary judgment application, and a previous sum of £70,000 that has already been settled. The defamatory case in the UK is still ongoing.
Granath initiated the legal proceedings in Norway in May 2019, while Wright filed a defamation case in the UK High Court in June 2019. Granath's goal in filing a suit ahead of Wright in Norway was to make the UK High Court reject Wright's case. But as can be seen, Granath failed in this attempt.
Wright was outed in 2015 as the pseudonymous author of the Bitcoin white paper Satoshi Nakamoto, and he has maintained since then that he was indeed the person behind the famous pseudonym. Granath, according to his tweets, believe that Wright is not Satoshi Nakamoto and is a fraud.
Proving the identity of Satoshi Nakamoto is not the main goal of the Granath v Wright trial in Norway. However, it will still play an important part as both the plaintiff and the defense—more so the plaintiff side as the burden of proof lies with them—would have to delve into the veracity of said tweets claiming Wright is not Satoshi Nakamoto and is a fraud.
"A judgment in this case will not establish beyond a reasonable doubt if Dr. Wright is Satoshi. Whether Dr. Wright is or is not Satoshi will support the case, however," the Judge said in her opening speech.
Granath's Tweets
The series of Hodlonaut tweets in question were made in March 2019, and some of them include:
"I have nothing but contempt for trash like Roger, Faketoshi, PedoCalvin and all their enabling scum."

"Craig Wright is a very sad and pathetic scammer. Clearly mentally ill. Everything about him induces deep cringe. I suffer from obviousness fatigue after still having to read posts arguing why he isn't Satoshi." 

"As a tribute to Craig Wright being a fraud, I'm going to make next week "Craig Wright is a fraud week", and tag all my posts with #CraigWrightIsAFraud Feel free to join the celebration [praying emoji]."

"The forensics to CSW's first attempt to fraudulently 'prove' he is Satoshi. Enabled by @gavinandresen. Never forget. #CraigWrightIsAFraud."

"#CraigWrightIsAFraud week gets off to a flying start with the fraud himself disappearing from twitter on day 1. Double taco rations tonight!"
On March 29 of the same year, Wright sent a letter of claim to Hodlonaut on Twitter—as he has been operating anonymously at the time—asking for the deletion of the tweets and an apology statement in court and on Twitter recanting his statements that reads: "APOLOGY TO DR CRAIG WRIGHT. I was wrong to allege that Craig Wright fraudulently claimed to be Satoshi. I accept he is Satoshi. I am sorry Dr Wright. I will not repeat this libel."
According to the letter, if all conditions are met, Wright will not pursue the lawsuit. But Hodlonaut failed to fully comply (the tweets were deleted and Hodlonaut stopped tweeting about Wright) and instead rallied support from powerful members of the social media and Bitcoin communities, such as former Twitter CEO Jack Dorsey and Binance CEO Changpeng Zhao.
In fact, it was on the same day that British blogger and podcaster Peter McCormack, who back then had about 57,000 followers on Twitter, picked up the campaign against Wright. It must be noted that the UK High Court has found McCormack liable for defamation against Wright on all 15 publications presented in a trial that ended last month. The tweets in question were the ones posted in March to April 2019.
It must also be noted that on April 12, 2019, Zhao retweeted Bitcoin Magazine's post "An attack against one is an attack against all. #WeAreAllHodlonaut" with a statement of his own that reads, "Craig Wright is not Satoshi. Anymore of this sh!t, we delist!"
Craig Wright is not Satoshi.

Anymore of this sh!t, we delist! https://t.co/hrnt3fDACq

— CZ 🔶 Binance (@cz_binance) April 12, 2019
And on April 22, cryptocurrency exchange Binance delisted BSV. Exchange platforms Bittylicious, Kraken and Shapeshift followed soon after. The alleged malicious delisting of BSV, the Bitcoin implementation that Wright supports that has restored the original Bitcoin protocol as designed in the Bitcoin whitepaper, has made for an ongoing class action lawsuit worth £9.9 billion.
Opening Arguments
Day 1 of the Granath v Wright trial saw the opening argument of the plaintiff. Granath's counsel spent the entire day in court essentially summarizing what they aim to prove: why Granath's tweets were not unlawful and defamatory.
The lawyers focused on telling their own version of how Wright is not Satoshi Nakamoto, even rehashing how Wright was pursued by the Australian Taxation Office and the details of the Kleiman v Wright trial that ended last year.
The counsel for the plaintiff also read out loud some of Wright's previous tweets to show that he also uses colorful language that may seem offensive to others. The lawyers aim to point out that Wright's tweets were on the same level as Hodlonaut's. However, there was no reading of Granath's alleged defamatory tweets.
However, as the defense pointed out in their opening argument on Day 2, attacking someone behind the curtain of anonymity like Hodlonaut did is vastly different from using one's own identity to defend oneself as Wright did.
"This person is anonymous, so it's difficult to hold him accountable. A person is held to their reputation with what they say, but an anonymous person is not. This was an out of the blue, targeted attack…. It encourages rabid and increasing toxic attacks to become culturally acceptable," Halvor Manshaus of the Norwegian law firm Schjodt said on behalf of the defense.
While the plaintiff's opening argument seemed to be a bit of a mess and confusing—with the Judge cutting them off on many occasions to ask for clarification—the defense presented a narrative that was cohesive and easily understandable. The Judge was seen listening intently and asked follow-up questions that show her engagement.
Manshaus also clearly stated that Wright is not on trial for being a fraud. The trial is about whether or not Granath's tweets were defamatory. The defense's narrative refuted the allegations put forth by the plaintiff: from Wright being outed in 2015, Wright proving he is Satoshi Nakamoto to Jon Matonis and Gavin Andresen by matching keys in 2016, the organized social media campaign against Wright in 2019 to the Kleiman v Wright trial.
Although it is still too early to make any predictions about which way the trial will go, Bitcoin Chief Historian Kurt Wuckert Jr., who is in Oslo covering the trial, said that it was a win for the defense as far as the opening arguments go.
The trial is expected to end on September 21, after which the Judge will go into deliberation before releasing a verdict.