Understanding How To Create The Perfect Product 3D rendering For Amazon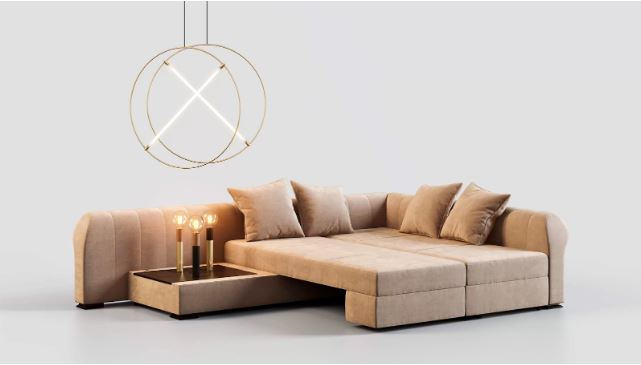 Amazon Brands Can Now Bring Shine To Their Products With 3D Rendering Services From CGI Furniture.
Product images for Amazon are considered to be the gold standard for e-commerce visuals. Following specific guidelines, these pictures can today be created with a smartphone camera from home's comfort. But the problem is if design exists only on paper, bringing it to reality can no longer be an at-home job. This is why ordering high-quality CGI from the best product rendering services company like CGI Furniture can make all the difference. The company is making 3D product rendering much easier for all sizes of companies.
According to the experts, the viewing experience of any product can be enhanced with CGI modeling for augmented reality, which enables customers to examine the product in detail and use it in any setting. It blurs the distinction between physical stores and online retailers, assisting Amazon brands in gaining more customers, increasing visitor-to-client conversion, and lowering return rates. CGI Furniture is currently offering both low poly 3D modeling required for interactive online tools and high poly 3D modeling required for creating photoreal marketing materials.
Their 3D rendering for amazon is probably the solution that has helped them garnish the most attention. It is well-known that goods rendered in 3D must adhere to Amazon's requirements for product pictures. The targeted product must first be either a photograph or a photorealistic rendering with a pretty high resolution, no less than 1000 pixels in height and breadth. In addition, the product needs to be displayed entirely, sharply, and with expert lighting. 
E-commerce stores usually need amazing promotional images to showcase their products in the best possible way. The company's CGI services can aid with that to the point where potential customers feel as though they have actually seen the products. They offer quick and photorealistic results, a simple and adaptable workflow, scalability, and significant cost savings, particularly over the long run. Additionally, CGI services can bring any creative concept that marketers may have in their minds to life.
They begin by building a 3D model of the product before working on both 3D silo and lifestyle shots. Then, they provide silo images where their skilled 3D artists painstakingly tweak reflections and shadows. The team of 3D artists first renders a few POV views to highlight the product's best features and finally produces more lifestyle images that are intended to draw clients by inspiring them to identify with the setting and applications that were highlighted.
About CGI Furniture
CGI Furniture delivers visual content that boosts interest, clicks, likes, shares, and conversions. They have created their own photoreal silos, lifestyles, 360° views, 3D animations and configurators, and AR models for online and offline product promotion. Founded in 2013, the company offers over 6K lifestyle scenes and more than 40K ready-made 3D models. Besides photoreal product quality, CGIFurniture has a reliable service platform. 
Some of the key features of CGI Furniture include CGI imagery and catalog design services, Scale, Design skills, Advanced 3D technology, Photorealistic quality, Full-service content marketing, an expert team of professional marketers, customer-oriented approach, handy task manager, multi-level access to CGI CRM, templates of technical assignment, on-time guarantee, free corrections, cost and time-saving technology and many more. 
In the worlds of the spokesperson of CGI Furniture "CGI can empower your marketing and take your sales to the next level."
CGI Furniture has already partnered with multiple well-established names like Siemens, Grain & Frame, Troy Smith, George Chebib, Trueform Concrete, Urban Ironcraft, Denver Modern, Bisley, Might Bright, Kramer, Sklar, Vogel, BDi, Renewed Materials Inc, Closet World, WRW & Co, and more.  CGI Furniture is on a mission to bring product visuals to the next level. 
To learn more, send an email to : [email protected] .