Unknown WooCommerce Alternatives For WordPress You Must Know
WooCommerce is one of the most popular WP plugins. If you don't want to use it, check the unknown alternatives of WooCommerce available for WP users.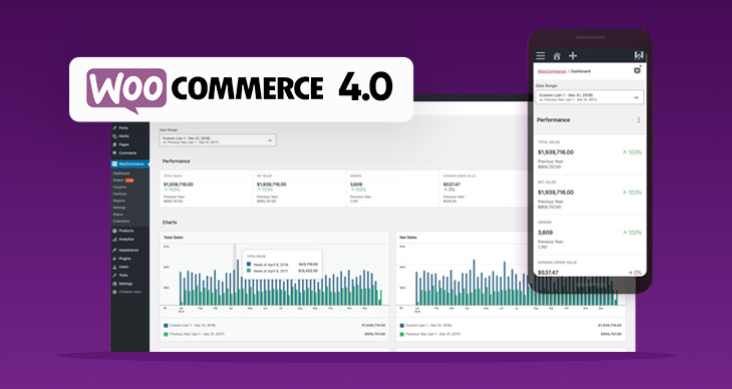 Planning to set up your eCommerce store? That's fantastic! But before that you need to first build a website.
If you check on Google, you'll find many website builders you can use to build your website in a few simple and easy steps.
Around 40% of websites you'll find on the internet are built on WordPress. Everyone knows what WordPress is but if you don't, no worries. WordPress is basically an open-source CMS platform that allows users to easily build their website.
Unfortunately, by default WordPress doesn't have enough features to support an online store. This is where WooCommerce comes into action.
WooCommerce is an eCommerce plugin built by Automattic, that turns your simple blogging WordPress website into a fully-functional eCommerce store. WooCommerce, on the other hand, lacks the seamless connectivity needed to help you manage and develop your business.
WooCommerce sites appear sewed together and sloppy. You're on your own when it comes to web hosting, and the disconnected backend means your multiple tools are rarely in sync, not to mention other issues.
An overview of WooCommerce
WordPress began as a content management system for blogs and basic text-based websites, but it has since grown to include various eCommerce plugins, one of which is WooCommerce.
One advantage of using WooCommerce eCommerce platform is that you can completely customize your site. However, this becomes confusing and clumsy, so instead of concentrating on your business, you have to play with your website.
A WooCommerce site patched together with a slew of separate technologies needs a lot of upkeep. Integrations fail, and you must resolve each issue. Downtime is expensive, particularly in eCommerce.
Furthermore, adopting WooCommerce necessitates the usage of third-party site hosting. This configuration adds additional expense and complexity to your website. And your store is more vulnerable if it is not PCI compliant.
Undoubtedly, WooCommerce is a convenient option for WordPress users. If you run a product-selling firm, you should utilise eCommerce platform rather than a generic website with eCommerce elements slapped on.
Well there are plenty of alternatives to WordPress but if you wish to stick to it and are looking for WooCommerce alternatives, we have landed in the right place.
In this post, we'll be exploring the unknown alternatives of WooCommerce which WordPress users can use.
So let's get started.
4 Unknown WooCommerce alternatives you must know
Shopify Buy Button
The Shopify Buy Button is a tool that generates embeddable code for merchants to use in order to add items and an online checkout to any type of website. You may generate the code and apply it to your WordPress website with only a few clicks.
To handle all of your checkout needs, the Shopify Buy Button connects to Shopify's safe and responsive shopping cart platform. You can also integrate it with over 100 payment gateways.
Using the Shopify Buy Button is a simple way to sell things from your WordPress website while utilising Shopify's extensive array of business features.
WooCommerce vs. Shopify Buy Button
While comparing Shopify Buy Button with WooCommerce you'll come across the fact that Shopify Buy Button does not allow you to create a website (you must already have one), it does give you access to all of Shopify's company management capabilities. This allows you to handle all parts of your business from a one location rather than depending simply on WooCommerce's fragmented platforms.
The Shopify Buy Button is significantly more adaptable than the WooCommerce Buy Button. You may insert the code on any sort of website, allowing you to monetize several sites at the same time. This is especially beneficial if you have a large number of affiliate sites.
Key features
Web hosting : Not available
Customer support : Community forms, email support, and support content
Integrated sales channels : Yes
POS: Yes
Mobile app features : Yes
Free trial : Yes – 14 days
Price : $9 per month
Ecwid
You may instal the Ecwid plug-in to your WordPress site to offer ecommerce capability, similar to WooCommerce. You may also integrate the tool on social media and other eCommerce platforms, allowing you to sell online in a true multi-channel fashion. You may test which channels are ideal for you by using Ecwid's multi channel selling tools.
Ecwid, like Wix, is a low-cost and user-friendly solution that takes a lot of the coding and technicalities out of creating an online store. Other useful features include centralised inventory and order management, which compete with WooCommerce.
WooCommerce vs. Ecwid
Ecwid, unlike WooCommerce, may potentially be used without WordPress. It has an "instant site" function that allows you to establish a very simple and self-contained eCommerce site. If you want more functionality, you'll need to utilise the Ecwid WordPress plug-in.
Key features
Customer support : Live chat, phone, email, online documentation/resources
Integrated sales channels : Facebook, Pinterest, Amazon, eBay, Snapchat
Mobile app features : Inventory management, order and shipping management, design website, payment options
POS : Yes
Free trial : Not available
Price : It is completely free to create and launch your store with up to 10 products. Business plans start at $15 per month. No additional charges
WP eCommerce
The WP eCommerce plugin, an open-source plugin that allows site owners to integrate ecommerce features, is installed on over 36,000 WordPress websites. Shipping modules, tax management, secure payments, and analytics reporting are among the features. You may sell both physical and digital items, as well as offer discounts and set up marketing automations.
Overall, WP eCommerce features are functional but straightforward.
WooCommerce vs. WP eCommerce
When it comes to product meta data and promotions, WooCommerce provides a few extra possibilities. WP eCommerce, for example, does not support cross-selling, upselling, or product comparisons.
There are fewer payment processing and email marketing connectors in WP eCommerce. It also does not provide shipping tracking. WP eCommerce, on the other hand, is less expensive.
Key features
Customer support : Live chat, community forum, and video tutorials
Integrated sales channels : Not available
POS : No, compatible with Square, Stripe, USAePay, Authorize.net, and DPS PXPay.
Free trial : Not available
Price : Offers 3 pricing plans. Single site plan for $99, up to 5 site plan for $175, and unlimited sites plan $250
Easy Digital Downloads
Easy Digital Downloads is a WordPress plugin that converts your blog into a digital goods retail store. So, whether you offer downloads, templates, or other virtual things, it's a reasonably straightforward tool to learn.
A basic but customised shopping cart and purchase button, discount coupons, and analytics reporting are among the features. It also includes extremely rudimentary client profiles that include purchasing history.
This plugin would be very useful for creators and bloggers who want to start selling online. Overall, Easy Digital Downloads is a decent WordPress plugin to utilise if your demands are basic, you have a limited number of SKUs, and you sell digital things.
WooCommerce vs. Easy Digital Downloads
Users rate Easy Digital Downloads' customer care service as considerably more responsive and helpful than WooCommerce's. This is particularly useful if you are a small team or a one-person business.
Easy Digital Downloads doesn't have anything to offer in terms of SEO. If you're concerned about search, you should choose WooCommerce or one of the other options on our list.
Key features
Customer support : Online support ticket and help center
Integrated sales channels : Not available
Mobile app features : Not available
POS : No, compatible with PayPal, Stripe, and Authorize.net
Free trial : No
Price : Offers 3 pricing plans, Basic plan for $249 per year, Plus plan $399 per year, and Pro plan $549 per year
Conclusion
At the end of the day the ball is in your hand. While choosing an alternative to WooCommerce you need to keep in mind that your chosen alternative must be capable enough to support your business requirements and help you to grow.
We hope this post will help you to choose your right solution.