US Market: Top 5 Profitable Jobs In Insurance Industry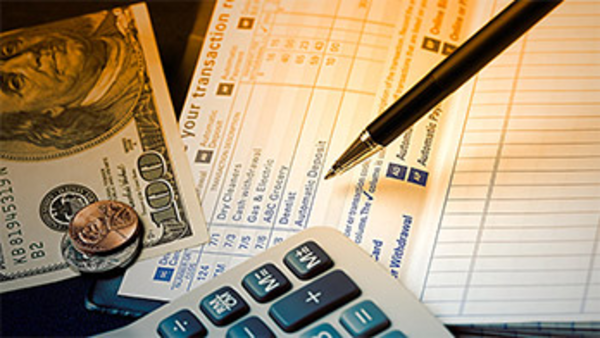 The insurance industry is one of the best-paying sectors in the US economy.

Highly technical entry-level roles can earn an average of up to $86k per year, as is the case for data scientists.

Actuaries have some of the highest average incomes in the insurance industry, with senior-level actuaries earn average annual incomes of over $330k.
The insurance industry is among the highest paying sectors in the US economy, with median annual incomes ranging between $45k and $80k depending on the job category. Senior managers and executives earn upwards of $300k per year. Given the large size and scope of the insurance industry, there is a wide variety of career paths that can be pursued, including sales, administration, actuarial science, claims adjusting, risk management, underwriting, and data science. 
In this article, we will briefly highlight five of the most well-paying types of jobs in the insurance industry. 
1. Actuarial Science
Insurance is all about statistical probabilities, and in the contemporary era, it is actuaries who calculate those possibilities. For this reason, actuarial scientists are among the highest earners in the insurance industry.  Actuaries essentially use complex mathematical science to determine the likelihood of a particular event occurring and to quantify the costs of insurance for that event. 
The critical importance of the role within the industry, combined with the sophisticated technical knowledge and expertise required, means that:
junior-level actuarial associates earn over $60k per year,

mid-level actuaries earn roughly $80k per year,

senior executives earn over $300k per year. 
2. Claims Adjusting 
This is another crucial role in the insurance industry, and for this reason, it is one of the specialties with the highest earning potential. Claims adjusting involves the crucial function of managing and processing insurance claims, which includes activities from the operational implementation of claims payments, to managing claims budgets, developing claims policies, and ensuring compliance with relevant insurance claims legislation.
In general, annual incomes for claims adjusters are as follows:
median incomes for claims adjusters is about $115k, 

junior claims adjusters generally earn about $45k, 

directors earn roughly between $150k and $250k. 
3. Underwriting
Underwriting is about the financial backing that underlies all insurance policies, and as such, underwriters play a fundamental role in the insurance industry. Underwriters analyze a specific client's risk and exposures in order to decide if they are eligible for insurance in the first place, and if so, what kind of insurance and at what premium. Essentially, the role of underwriters is to meet clients' insurance needs in a manner that also benefits the insurance company and minimizes the risks to the company.  
Average annual incomes for underwriters are as follows:
entry-level underwriters earn roughly $40k,

managers earn over $100k, 

executive underwriters earn over $250k.
4. Risk Analysis and Management
Risk analysts and risk managers deal with the liabilities insurance companies are exposed to. Their principal role is to research and analyze a company's overall risks, and to develop models and policies for reducing the company's risks while maintaining commercial profitability and competitiveness.  
While senior positions are not necessarily as financially lucrative as positions of equivalent seniority in other areas of the insurance industry, incomes for entry-level positions are among the highest in the sector. Here are the average annual incomes for risk-related positions:
junior risk analysts earn roughly $68k,

senior risk analysts earn roughly $100k,

risk management directors earn about $150k.
5. Data Science
The new paradigm of Big Data is increasingly being harnessed by insurers to better understand risk, to better serve their clients, and to develop more profitable business and pricing strategies. Data scientists play a pivotal role in today's insurance industry, gathering and making sense of the increasing sea of data that insurance companies have available. 
The highly technical nature of data science and the critical function it plays in 21st Century insurance means that data scientists can expect to be handsomely remunerated. Median annual incomes for data scientists in the insurance sector are as follows:
entry-level data scientists earn roughly $86k

mid-level data scientists earn roughly $110k,

senior data scientists earn over $140k.
Final Thoughts
The need for financial risk mitigation through insurance is becoming greater in the contemporary era, and consequently, the contribution of people working in jobs described above will become increasingly valuable, and thus lucrative. For anyone who has limited qualifications but who is interested in pursuing some of the most profitable careers in the insurance industry, a good insurance resources might be to obtain an insurance agent license in order to build knowledge and expertise as a broker, and in this way establish a strong foundation from which to pursue more specialized jobs in the industry.