Vamsi Thatikonda Addresses Emerging Cybersecurity Threats in E-commerce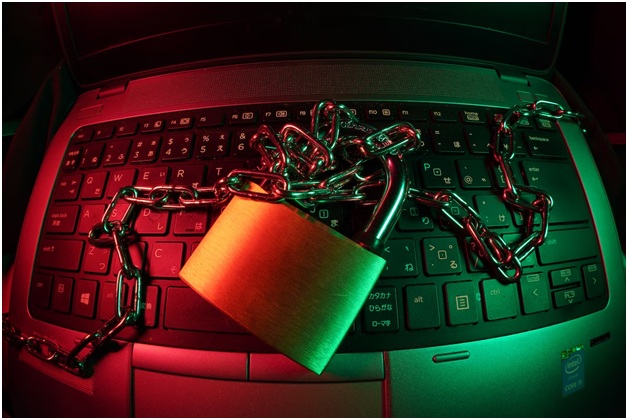 The digitization of retail through e-commerce has been a boon for consumers worldwide, offering unparalleled convenience and access to a global marketplace. Global e-commerce sales are expected to reach $6.54 trillion by 2023, according to eMarketer. But this rapid growth has also attracted the attention of cybercriminals. In 2022 alone, there were 1,767 reported data breaches in the U.S., with 293 million exposed records, according to the Identity Theft Resource Center.
One individual leading the fight against these emerging threats is Vamsi Krishna Thatikonda, a full-stack software engineer with a unique blend of technological expertise and a keen understanding of the cybersecurity landscape. Vamsi has been on the front lines of cybersecurity in e-commerce ever since he earned his master's degree in computer engineering from Wright State University. Since then, he's had extensive experience in handling both frontend and backend technologies.
"Cybersecurity threats are evolving rapidly, and businesses need to stay a step ahead," Vamshi affirms. "These threats are becoming increasingly sophisticated, using a variety of tactics to breach networks and gain unauthorized access."
One of the primary ways Vamsi has been instrumental in countering such threats is through his expertise in building secure server-side applications using backend technologies like Java, Kotlin, Spring, Hibernate, MySQL, and MongoDB. This plays a crucial role in protecting the integrity of databases, securing personal customer information, and ensuring smooth e-commerce operations.
Additionally, Vamsi's proficiency in cloud computing services, particularly Amazon Web Services (AWS), has also been pivotal. His ability to deploy web scale load balancing applications on AWS helps bolster e-commerce platforms' resilience against DDoS attacks. According to the AWS Threat Landscape Report 2022, DDoS attacks accounted for 16% of all cybersecurity threats on the platform.
"Cloud security is critical," Vamsi emphasizes. "Implementing effective load balancing strategies can significantly mitigate the risk of DDoS attacks and ensure uninterrupted service to customers."
Cybersecurity Ventures predicts that by 2025, global cybercrime costs will reach $10.5 trillion annually. Given this, it is essential to have professionals like Vamsi, who not only understand the intricacies of e-commerce platforms but are also well-versed in the strategies and techniques used by cybercriminals.
His experience with MERN and SERN tech stacks, both popular full-stack JavaScript frameworks, adds another layer of security to the e-commerce platforms he works on. These technologies come with built-in security features and a large community of developers constantly working to address vulnerabilities and improve security.
"Using secure, well-maintained tech stacks is a proactive step in safeguarding against cyber threats," Vamsi says. "But it's also about vigilance and the continuous monitoring and updating of systems."
Vamsi's approach to cybersecurity goes beyond technical measures. He believes in the importance of educating teams about safe online practices. "Human error accounts for a significant percentage of data breaches," Vamsi points out, referencing a 2022 study by the Ponemon Institute that revealed human error was responsible for 22% of all data breaches.
To address this, Vamsi advocates for regular cybersecurity training for all staff members. He shares, "It's important to create a culture of security awareness. Everyone, from the top management to the junior staff, should understand the risks and their role in mitigating them."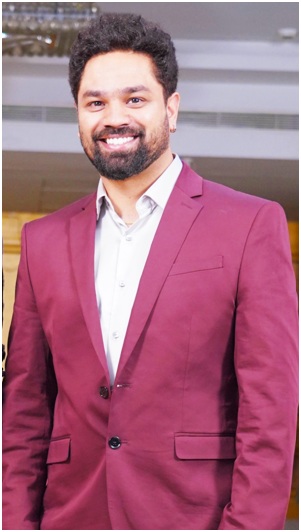 The world of e-commerce cybersecurity desperately needs both skilled software engineers and stalwart defenders. Vamsi Krishna Thatikonda is both. As the threat landscape continues to evolve, his blend of technical expertise and commitment to staying abreast of emerging threats ensures he remains an invaluable asset in the fight against cybercrime in e-commerce.
Sources:
eMarketer. (2021). Global Ecommerce Forecast 2021. 
Identity Theft Resource Center. (2023). Data Breach Report. 
AWS. (2022). AWS Threat Landscape Report. 
Cybersecurity Ventures. (2022). Global Cybercrime Damages Predicted To Reach $10.5 Trillion Annually By 2025. 
Ponemon Institute. (2022). Cost of a Data Breach Report. 
Learn more: https://www.linkedin.com/in/vamsithatikonda/