Victoria VR Co-Founders Pursue Their Goal of Creating Amazing Parallel Universe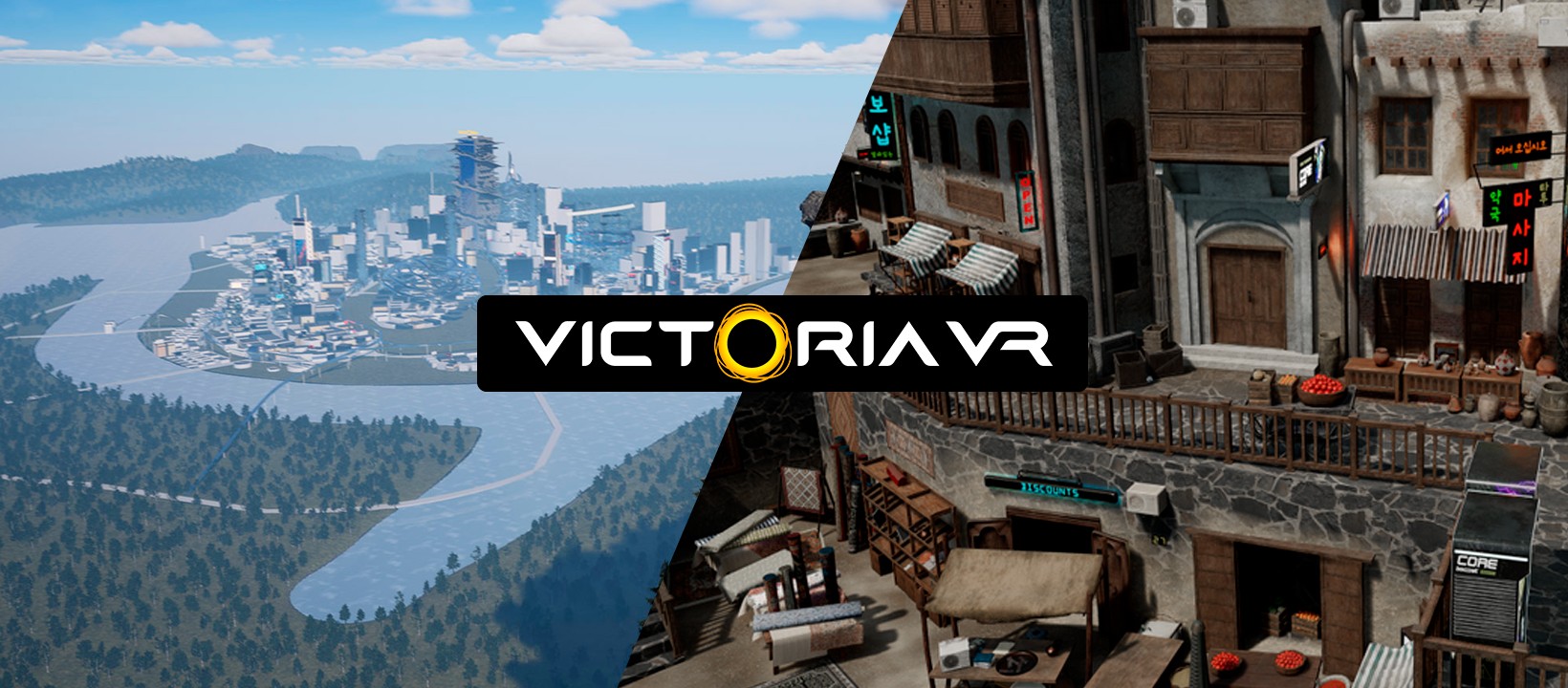 Victoria VR continues to develop its realistic metaverse to provide users with a fascinating virtual world that supports all kinds of activities, including entertainment, business, shopping, education, and trade, among others.  
The project relies on a unique approach that combines a blockchain-based VR metaverse with highly detailed graphics powered by Unreal Engine, which has been used by reputable gaming studios in the US and worldwide.
Victoria VR has been making its first steps after raising funds through DAO Maker, but it's already a success. A big chunk of the credit goes to the co-founders of this interesting project: Ondřej Dobruský and Adam Bém.
Who Are Ondřej Dobruský and Adam Bém?
The two Czech guys have planned this project their whole lives, as they have been envisioning a video game that could provide players with unlimited possibilities.
Ondřej Dobruský, the CEO of Victoria VR, is a tech expert with over 16 years of experience inventing new technologies and developing applications. He has over 11 years of leadership and developing dream teams, being a gaming and VR enthusiast and developer since 2010. Since 2018, Ondřej has focused all his energy and knowledge on Victoria VR.  
Previously, he has worked as a cyber-security consultant, IT manager, and corporate consultant in the tech sphere.
At Victoria VR, Ondřej has put together a team of open-minded people with whom he and Adam materialize the craziest ideas. Ondřej and Adam have been working actively on Victoria VR since 2018 and they founded the company in 2020.
Adam Bém, who acts as the Chief Operating Officer (COO), is a tech entrepreneur, blockchain expert, and VR enthusiast with over five years of experience in project management, strategic planning, and blockchain technology. He has successfully led two technological projects with automated trading algorithm development and a cyber security emergency team.
The Journey and Vision of Victoria VR
Back in 2018, Ondřej and Adam started to work on Victoria VR in a tiny office of about 20 m². Inspired by the sci-fi movie 'Ready Player One', they worked day and night to make it a reality. Today, the Victoria VR team comprises about 80 gaming developers who work in a new 2,400 m² space. The team is still growing to meet the demand for a high-quality realistic virtual world.
The vision of Adam and Ondřej was to create something unprecedented – a realistic virtual world built on a level that hasn't been possible until recently. Victoria VR is an extensive environment in which any entity, whether it's an individual or business, can create absolutely everything. Another major selling point of the project is that it will be decentralized and governed by the community through a Decentralized Autonomous Organization (DAO). Victoria VR is poised to become a parallel universe where users can have fun, learn, do business, make new connections, and many more. This is a world where everything is possible.
Victoria VR combines the best elements of the latest video games and the craziest ideas from movies and literature with proprietary game mechanics and algorithmic solutions.
Metaverse and VR still represent an emerging market, and it lacks quality projects that rely on blockchain, implement well-thought economics, and rely on solid game mechanics. Victoria VR addresses this gap in the metaverse space, offering a blockchain-powered virtual ecosystem that uses graphics from Unreal Engine. The ecosystem is scalable and leverages the latest technologies.
Adam and Ondřej have high expectations for their project and are confident in the success of Victoria VR, especially as they are backed by a talented team ready to dedicate its effort and skills to create a unique virtual world that can change people's lives.